Yusaku Maezawa Wiki
Yusaku Maezawa was born on November 22, 1975, and from Kamagaya, Chiba Prefecture, Japan. He is a Japanese billionaire, entrepreneur, and art collector. The billionaire Japanese entrepreneur Yusaku Maezawa is due to announce which of his Twitter followers will receive a share of the $9 million he promised to give away as part of a social experiment.
On Jan. 1, Maezawa tweeted to his 7 million followers: "What happens if someone who can't help themselves with their power is given money called 'the opportunity' to rebuild their lives? Can you turn your life around?" To take part, Twitter users needed to follow Maezawa and retweet his message, according to a translation. The competition closed just before midnight on January 7.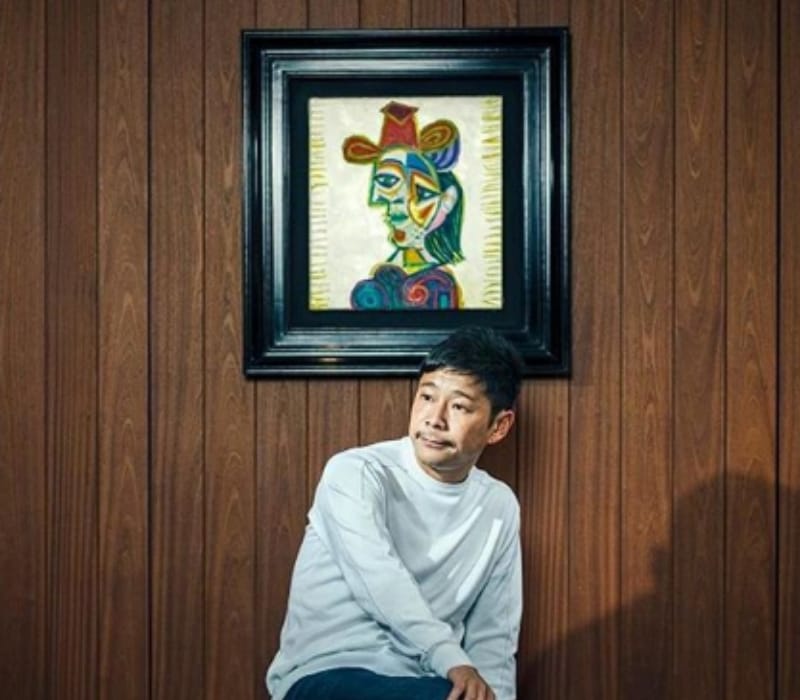 🎍謹賀新年🎍

【総額10億円】#前澤お年玉 100万円を1000人にプレゼントします!

100万円で皆さまの人生がよりハッピーになりますように。

応募方法は僕のフォローとこのツイートのリツイート。締切は1月7日23:59まで。

企画趣旨や当選条件などはYouTubeで説明してます。 https://t.co/kBgwwmJoaP pic.twitter.com/1Fr0Vq4i6Z

— 前澤友作☮️ (@yousuck2020) December 31, 2019
Maezawa reportedly explained in a YouTube video that the winners would be chosen randomly and that the contest was a "serious social experiment," testing whether this money would make recipients happier. In follow up tweets, he said winners would be messaged directly on the social media platform next week.
In his most recent tweet, Maezawa hinted he was thinking of taking the experiment global, asking if there were any groups or people "anywhere in the world" who would like to try something similar within their community or region "to try and change their society too."
Are there any groups or people, not just in Japan but anywhere in the world, who would like to try a similar experiment within their communities/region? Who would like to try and change their society too?

— 前澤友作☮️ (@yousuck2020) January 10, 2020
Yusaku Maezawa Career
He founded Start Today in 1998 and launched the online fashion retail website Zozotown, now Japan's largest, in 2004. Most recently, Maezawa introduced a custom-fit apparel brand ZOZO and at-home measurement system, the ZOZOSUIT, in 2018.
Maezawa recently introduced ZOZO, a custom-fit clothing brand, and the ZOZOSUIT, an at-home measurement system, in over 72 countries and territories.
https://www.instagram.com/p/B5CuAmKF546/
Maezawa came more into the public eye in 2018, when SpaceX CEO Elon Musk said the Japanese billionaire would be the first private customer on the company's rocket to the moon. On 17 September 2018, it was announced that Maezawa will be the first commercial passenger to attempt a flyby around the Moon.
He will fly onboard a SpaceX Starship, which has been in development since 2017. The flight is slated to take place no earlier than 2023 with a duration of nearly six days. He plans to take six to eight artists with him as a part of an art project he has created entitled #dearMoon.
Yusaku Maezawa Age
How old is Yusaku Maezawa? He was born on November 22, 1975, and from Kamagaya, Chiba Prefecture, Japan and he are 44 years old as of 2019. However, there is not much information about his father, mother, and siblings.
He completed his education from Waseda Jitsugyo High School and after graduating from High school he decided not to go to college. He started up a band with his classmates called Switch Style and Yusaku was the drummer. In 1993, his band released their first EP.
Yusaku Maezawa Wife
He was in a relationship with his Girlfriend named Saeko who was a Japanese Actress and then moved to the USA, but they separated after moving into the USA. Then, in 1995 he returned to Japan and his album collection became the basis for his first company, which sold imported albums and CDs through the mail.
Curently, there is less information about his wife and children.
Yusaku Maezawa Net Worth
Estimated Net Worth of him is $2 Billion USD. He stands 5 feet 4 inch tall and weighs around 56KG.