Mo Dhaliwal is the founder of the Poetic Justice Foundation where it's an organization that is responsible for creating the "Controversial Toolkit" which Greta shared on her Twitter account.
According to the sources, Mo is the creator of the Toolkit and the agenda behind it wasn't just the repeal of farm laws. However, this isn't the first time he made it into the headlines, last year in September 2020 he made the headlines for the wrong reason, on Facebook he wrote "I am a Khalistani. You might not know this about me. Why? Because Khalistan is an idea. Khalistan is a living, breathing movement."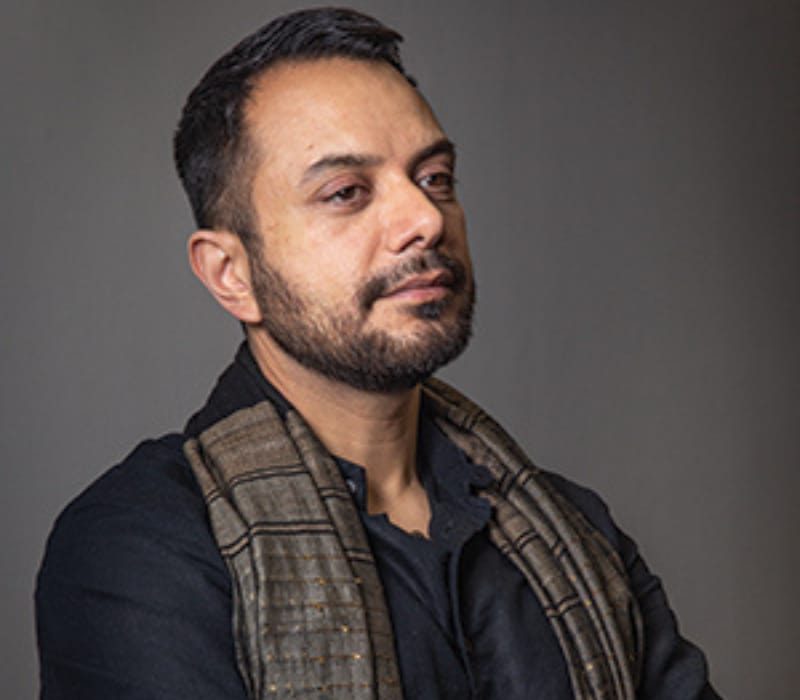 Then, Mo Dhaliwal even urged the people and his supporters to sign the petition against Ottawa-based public policy think-tank Macdonald-Laurier Institute for publishing a report titled 'Khalistan: A Project of Pakistan'."
In the Facebook post, Mo Dhaliwal wrote "I am a Khalistani. You might not know this about me.
Why? Because Khalistan is an idea. Khalistan is a living, breathing movement.
A movement towards an independent Punjab, rooted in the Anandpur Sahib Resolution — a beautifully progressive and optimistic doctrine for a self-governing state if there ever was one.
Second, because in India, advocating for or simply discussing this idea can result in your disappearance or murder. I support the promotion of Khalistan specifically for the fact that talking about Khalistan is enough to get you killed. It tells you a lot about the world's largest "democracy".
Now, Terry Milewkski and the MacDonald Laurier Institute have produced a document with a racist bent rooted in 1980s theories about extremist Sikhs. Within hours of publishing, this document was widely distributed by right-wing Indian media, xenophobes, and anti-Sikh mouthpieces. I was 6 years old in 1984. I've never been to Pakistan. There are millions more like me. How can a report be published without considering me — us — their supposed subject matter?
Now, I'm asking you to stand up. Please consider supporting the 50+ Sikh scholars from the UK, USA, and Canada who have condemned this report equating Sikh advocacy to extremism. We are demanding that @MLInstitute and @CBCTerry retract it before the harm spreads further than it has already.
Sign and share the petition. Stand up to institutions that give racists and xenophobes a platform."
Who is Mo Dhaliwal?
He is the Director of Strategy at Skyrocket since December 2011, where it's a digital platform that helps to integrated campaigns that engage people, capture the imagination, drive commerce, and build social connectivity.
Mo started his career as Software Engineer at GlobalSight and served there from 2000 to 2002, then he joined Leo Awards as Associate Producer and worked untill 2010.
From March 2007 to July 2010, he worked for Artspoints Rewards as Executive Director. Later, in his career, he served as Account Manager at Hamazaki Wong, Director at Alliance for Arts and Culture, Director at Vancouver International Bhangra Celebration, Director at ANITIMATTER, and Partner at FUEL VENTURES LIMITED.
On Linkedin, he describes himself as "I've had over a decade of experience in the technology sector, including software development and Internet marketing in the Silicon Valley region of California. As a patron of the arts and producer of cultural events, I've worked to shatter barriers between people and encourage cross-cultural understanding, most notably through the creation of the Vancouver International Bhangra Celebration Society. I've also had the opportunity to collaborate with creative minds across the country in creating moving experiences for clients and the community. Now, working as the Director of Client Services for Skyrocket, I'm excited to offer my strategic thinking and creative solutions to our clients as we use technology to engage people in new ways."
Talking about his education, he attended the University of the Fraser Valley and graduated in 2000, then enrolled at THNK School of Creative Leadership. Also, he did his two-year Business Administration diploma course from the University of the Fraser Valley.
Age
How old is Mo Dhaliwal? He was born in 1981 and from Canada, he is 40 years old as of 2021.
However, talking about his family there is not much information available about his father, mother, and siblings.
Net Worth
His Net Worth is $750K USD as of 2021.