Sean Feucht
Sean Feucht is 36 years old Author, Activist, Artist, missionary, Musician, Politician, and Speaker.
On August 10th, Sean organized the worship concerts in Oregon, and thousand attended this concert to demonstrate their right to worship in an outdoor concert. However, the even has been criticized for not wearing masks or social distancing in a state that was previously showing a decline in COVID-19 cases.
Most of the people in attendance at the Portland event weren't wearing masks or social distancing. Oregon's COVID-19 regulations clearly state that faith gatherings are capped at 50 people with physical distancing for indoors and outdoors.
On the next day, Sean took his traveling worship service to Seattle and again hundreds attended without masks or social distancing.
https://www.instagram.com/p/CDwF3e2paY0/
Career
He is a missionary, artist, speaker, author, activist, and the founder of multiple worldwide movements.
According to his website, he has launched several "global worship and prayer movements" including Burn 24-7 from his college dorm room, a movement now "spanning 6 continents and more than 250 cities."
Furthermore, he has founded the Light A Candle and Hold the Line movements, where. Light A Candle is a global mission and compassion movement bringing light, hope, healing, and tangible love to the hardest, darkest and some of the most isolated places of the earth and Hold the Line is a political activist movement seeking to rally the global church to engage in their civic duty – to vote and stand up for causes of righteousness and justice in the governmental arena.
As a Musician he has released over 22 music albums" and his albums are Wild, Victorious One – Live at Bethel, Songs for Nations, Keep This Love Alive, Awaken Love, Your Presence Is Enough, Seattle Sessions, Rebirth and Reclamation, Caught in the Flow, Waiting, Waiting Still, Remain, AWAY, Kingdoms, Messengers, and Boundary Lines.
and also co-authored 5 books. Talking about his political career he ran for election to the U.S. House to represent California's 3rd Congressional District but it was unsuccessful, but he received 25k votes.
Family
How old is Sean Feucht? He was born on August 15, 1983, and from Missoula, Montana, he is 37 years old as of 2020.
Furthermore, we have very little information about his father, mother, and siblings.
On Instagram, he has 159k followers and his bio reads "Jesus Follower • Husband to @kfeucht • Father to 4 champions • Missionary • Artist • Author • Humanitarian • Activist."
Wife
Sean is married to his high school sweetheart, Kate, and his greatest accomplishment and joy in life is fathering his four children: Keturah, Malachi, Ezra, and Zion.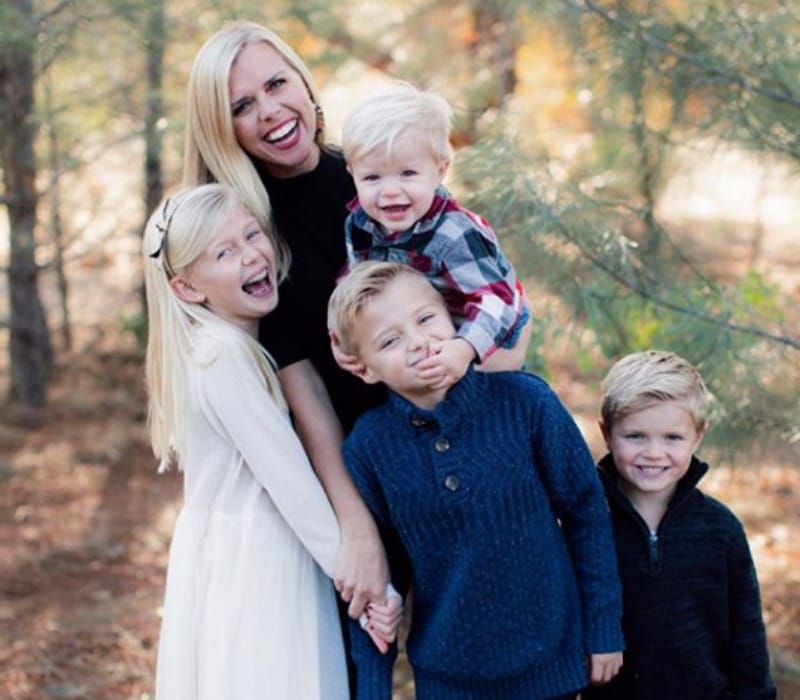 Net Worth
Estimated Net Worth of him is USD 700K as of 2020. He stands 6 feet tall and weighs around 82KG.
Know About Sean Feucht Wikipedia, Biography, Age, Wife, Net Worth, Family, Kids & Facts
| | |
| --- | --- |
| Name | Sean Feucht |
| Nick Name | Sean |
| DOB | August 15, 1983 |
| Age | 37 years old as of 2020 |
| Height | 6 feet Tall |
| Weight | 82 KG |
| Father | NA |
| Mother | NA |
| Brothers | NA |
| Wife | Kate Feucht |
| Kids | Keturah, Malachi, Ezra, and Zion. |
| Net worth | $700K USD as of 2020 |