Sarah Furay
Sarah Furay aka Sarah Elizabeth Furay is 24 years old and best know as the adorable drug kingpin. In 2015, she was arrested after law enforcement officials found a large supply of drugs in her apartment.
Later, she shot fame for her smiling mug shot and many media outlets dubbing her the "adorable drug kingpin," and during that time she was just 19 years old.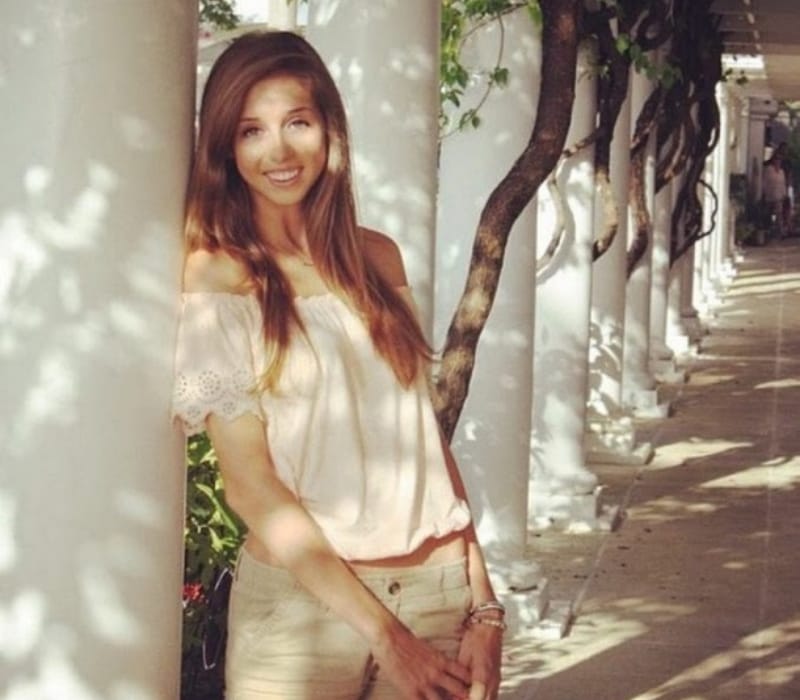 On December 3rd, 2020 Sarah was sentenced in a Brazos County courtroom to eight years in prison. A spokeswoman for the district attorney's office said she received eight years in prison for each of the three-drug trafficking charges and the maximum two-year sentence on her single charge of possession of marijuana.
Who is Sarah Furay?
She is the daughter of William Furay who was a special agent with the Drug Enforcement Administration, William served with DEA for more than 27 years before he retired in December 2017.
From June 2014 to November 2015, William led a team of DEA agents in Panama, and during the time of his daughter's arrest, he was promoted to Assistant Special Agent in Charge in Houston.
On November 6, 2015, Sarah was arrested after a search warrant executed by College Station police, officers found large amounts of Marijuana, Cocaine, and Meth in her Apartment, but she was released on bonds totaling $39,000.
According to the report, officers seized 31.5 grams of cocaine, 29 ecstasy tablets, 60 dosage units of a drug similar to LSD. However, Sarah Furay got the media attention for smiling mugshot and the picture went viral online.
Talking about her education she attended Blinn College during her time of arrest, but she did earn a college degree while her case proceeded. Later, Sarah graduated from Texas A&M University.
On October 9, 2020, Sarah pleaded guilty to four charges and was sentenced to eight years in prison for each of the three drug-dealing charges. In the recent mug shot taken she appeared much more subdued compared to her first jailhouse photo.
Family
How old is Sarah Furay? She was born in 1996 and from the USA, she is 24 years old as of 2020.
She was born to Bill Furay (Father), Shawn Creswell (Mother), and Sarah has three siblings.
Net Worth
Her Net Worth is unknown. She stands 5 feet 3 inches tall and weighs around 51KG.