Rendall Coleby
Rendall Coleby was born on April 5, 2001, and from London, England. She is an Instagram Influencer, Social Media Personality and on Instagram, she boasts 528k followers.
Who is Rendall Coleby?
She was born to wealthy parent's and for her 17th birthday, Rendall's parents brought her £3,000 Chanel handbags and £1,000 shoes.
Rendall also has £30,000 Mercedes which was gifted by her parents. Curently, she lives in a luxury bungalow next door to her parent's house, she moved to a bungalow at the age of 15 which was also bought by her parents.
Besides this, Rendall also earns money through Instagram and charges £1,000 for three photos on Instagram.
Curently, she's signed with Elevationpr and according to the website "Rendall Coleby, aged 18 is our ultimate babe from London. With a passion for beauty and fashion, Rendall transformed herself into an Instagram success without even being aware of it. Since posting her first image in April 2014 Rendall enlightened her followers with fashion inspiration, super cute puppy love, and female empowerment. Over the years, Rendall's followers have fallen in love with her beauty, honesty, and kindness."
Then, she secured an endorsement with Missy Empire, Beauty Works, Rebellious Fashion, Iconic London, and many more. Furthermore, She and Molly O'Malia co-own a group called Dreamy Team.
Recently, she appeared on Channel 5's Rich Kids Go Skint, a reality show where the Young adults from privileged backgrounds forego their luxurious lifestyles of hotel stays, holidays, and expensive shopping trips to spend some time with families living on the breadline.
In the show, Rendall stayed with a struggling family of Tony and his wife Diana Eden, with their two kids Izzy, 13, and Tiago, 4. Tony and Diana live off around £197-a-week from Universal Credit and they also use her student loans to feed the family.
By seeing the struggle of Tony and Diana, Rendall said "I can't imagine how many people spend the whole day searching for a job, so as Diana said, it's a struggle." Later, she added "Before everything that's happened, my life revolved around money," and "Normal day things I would not have appreciated, things like having breakfast together, which I now really treasure."
Rendall also realized "Money means nothing when you have a family."
Family
How old is Rendall Coleby? She was born on April 5, 2001, and from London, England, she is 19 years old as of 2020.
Talking about her family there is not much information about her father, mother, and siblings.
Husband
She is married and there is not much information about her husband, on November 23rd she shared pictures of them on Instagram and wrote "happy birthday to you loved watching you become the man & husband you are and can't wait to see you as a dad too, my mum witnessed and still watches me have my fairytale because of you."
On November 28th, Rendall shared a picture of a baby bump and wrote "My baby shower was over three weeks ago now, time is going too fast, and "My family surprised me with everything I can't thank them enough, I never would have had one if it was down to me but I feel so grateful for what they did for me. I tagged the lovely companies that things come from on my stories too if anyone wanted to know next thing to look forward to now is having him in our arms."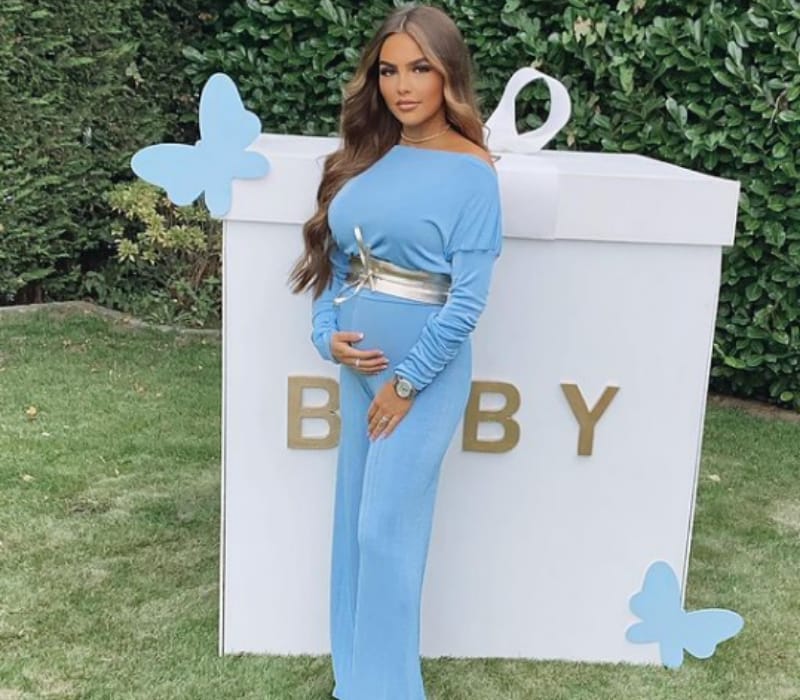 Net Worth
Her Net Worth is $200K USD as of 2020.
(Image Source: Rendall Coleby Instagram)