Ola Bini Wiki
Ola Bini is from Kode which is about 60km north of Gothenburg, Sweden. He is the software developer and JRuby core developer. Currently, he works for Centro de Autonomía Digital, mainly with privacy, security and cryptography issues.
Ola Bini Arrested
Furthermore, On April 12, 2019, Ola Bini was arrested while he was preparing to travel from Ecuador to Japan. Earlier, Julian Assange (Wikileaks founder) was arrested at the Ecuadoran embassy in London. In fact, Ola had reportedly close ties with Wikileaks.
Moreover, Ola has not been charged with any crime and according to the authority who had arrested him told that are looking into the possibility that he was part of a scheme to blackmail Lenin Moreno, the president of Ecuador. Moreno.
Who is Ola Bini?
Ola Bini owns a Blog called olabini.com and shares his interest related to the cryptography, privacy, and security. In the latest article that is on January 6, he said that he was working to develop a secure chat tool so that users could exchange information safely with as much security as possible.
Later, in another article, he wrote "My mind is very much focused on privacy these days. Some days I'm heads down writing low-level code, others I'm spending on a specification of cryptographic protocols, or the usability of common types of security interactions. This world is full of horrible things, and we need a change."
Binni stared to learn programming Basic on an Apple IIc when he was just 7 years old and his father influenced him and brought him a computer, Initially, he learned C language and later learned C++ and Pascal.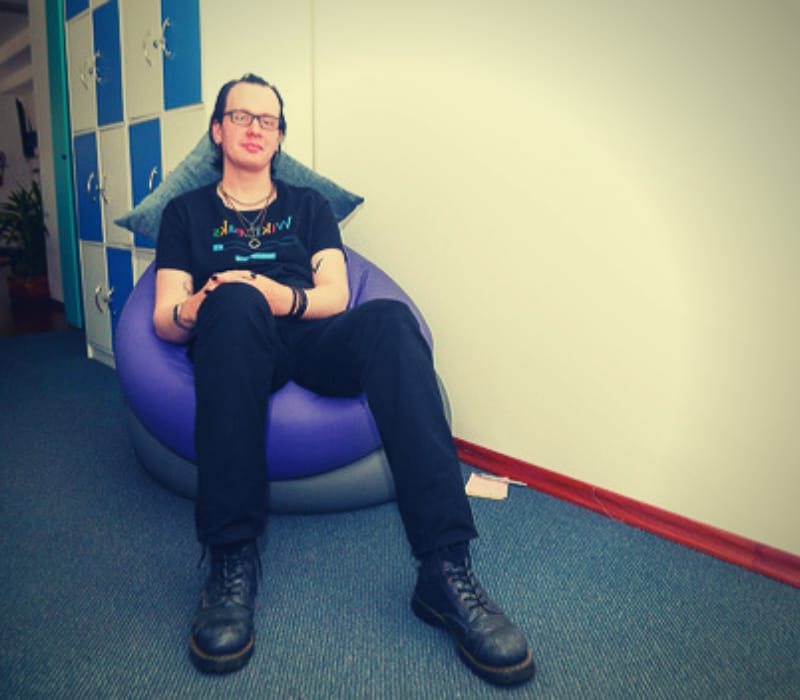 However, before he was 16 he was knowing C++, C and Assembler and Pascal. Binni dropped out of High School and landed a job in Stockholm as a programmer. When he was 18 years old he had a full-time Java Programming Job. Ola Bini's first job was at the department of Karolinska Institutet as web programming for distance learning.
since 2007, he was trained in martial arts called Bujinkan Budo Taijutsu. Apart from this, he is also an amateur musician and vegetarian.
Facts:
On April 12, Ola Bini was arrested in Quito and he has not been formally charged with any crime.
Sice 2012, Julian Assange had been living in Ecuador's London embassy.
Furthermore, then-president of Ecuador Rafael Correa offered him asylum and he was a strong supporter of Assange and Wikileaks.
Also Read: Ola Bini
Later, Lenin Moreno successor of Ecuador Rafael Correa took office Ecuadoran government finally removed his right to asylum.
According to the report, Julian Assange blackmailed Lenin Moreno to allow him to stay in the Ecuadoran embassy.
On April 11, Ola tweeted that he believed the Ecuadoran government was involved in a "witch hunt" against people suspected of involvement with Wikileaks.
Ola Bini Wiki
Full Name: Ola Bini
Nick Name: Ola
DOB: NA
Born: Kode north of Gothenburg, Sweden
Nationality: Swedish
Religion: Christianity
Famous for: Software developer and JRuby core developer
Age: Will Update

Education Details
College: No
School: High School Drop out
Qualification: Under Graduate

Physical Statics
Height: 6 feet 2 Inch Tall
Weight: 85 KG
Eye Color: Hazzle
Hair color: Brown
Marital Status: Unmarried

Favorites and hobbies
Hobbies: Travelling
Favorite Actor: Chris Evans
Favorite Actress: Jennifer Lawrence
Favorite Destination: Miami
Favorite Food: Mexican
Favorite Food
Father: NA
Mother: NA
Brother: No
Sister: NA
Relatives: NA
Relationships, Affairs, Dating, Wife
Girlfriend: NA
Dating history: Will Update
Wife: No
Children: NA
Ex-Spouse: NA

Net Worth
Net worth: Under Review

Social Media Accounts
Twitter Account: Yes
Facebook Account: No
Instagram Account: No