Michael Boulos
Michael Boulos was born on August 27, 1997, in Lagos, Nigeria. He is best known for dating Tiffany Trump who is a Daughter of "Donald Trump" (Former US President).
on January 19, 2021, Tiffany Trump officially announced their engagement a day before her father Donald Trump left his office as President of the United States of America.
Trump wrote on Instagram, the day before Joe Biden's inauguration "t has been an honor to celebrate many milestones, historic occasions and create memories with my family here at the White House, none more special than my engagement to my amazing fiancé Michael! Feeling blessed and excited for the next chapter!."
Who is Michael Boulos
Michael is the son of Nigerian Businessman "Massad Boulos" and he runs a Boulos Enterprise where this company manufactures motorcycles & Tricycles. Michael's granddad "Zouhair Faddoul" is a Business Executive and he also has a brother named Fares Boulos.
Recently, Tiffany Trump uploaded a photo of her with Michael Boulos celebrating Christmas Party in White House, USA, and this couple announced on social media that they are dating. In fact, Tiffany previously dated Ross Mechanic and later got separated.
Michael Boulos studyed Finance and Risk management at London University and currently staying in London.
He visits his hometown Kfaraakka's, Lebanon frequently. Earlier, in 2018 he along with Lindsay Lohan attended New York Fashion Week.
He began his career as the associate director of SCOA Nigeria in 2016 and in 2019 he took the position of the director of Fadoul Group. Also, Michael served as the business development manager of Royalton Investment.
Family
How old is Michael Boulos? He was born on August 27, 1997, in Lagos, Nigeria and he is 24 years old as of 2021.
His family owns a multibillion-dollar conglomerate and a large portfolio of companies active in various sectors in more than 10 West African countries.
He was born to Dr. Massad Boulos (Father) and Sarah Boulos (Mother), his mother is the founder of the Society for the Performing Arts in Nigeria or SPAN, which bills itself as a "one-stop destination for performance art, dance, theater, music, and visual arts."
Michael has two sisters, Oriane and Sophie, and a brother named Fares, who is an actor who trained under famed L.A. acting coach Constance Tillotson.
Talking about his education he attended school at the private American International School of Lagos.
Know About George Panayiotou Wiki, Age, Height, Net Worth, Family, Biography
Girlfriend
In September 2018, Michael and Tiffany were spotted on Toray Wang Show. Later, this couple organized a gathering party for their families at Mar-a-Lago Resort, Palm Beach.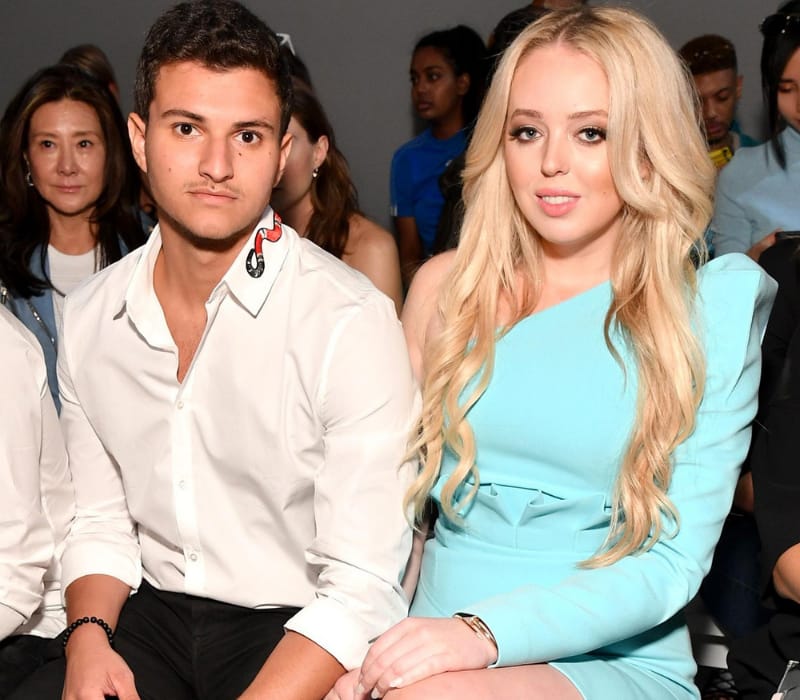 The duo first photographed together in September 2018 at the Taoray Wang fashion show in Manhattan, where they were joined by his childhood friend, Kamal Karameh, and Trump's New York publicist pal, Susan Shin.
Later, Tiffany introduced Boulos to her family during a Thanksgiving fête at her father's Mar-a-Lago club in Florida. In an Interview with T&C exclusively Tiffany's mother Marla Maples told: "I adore Michael!."
In 2019, they attended the Taoray Wang fashion show in New York with Maples and Shin.
Net Worth
The estimated Net Worth of Michael Boulos is about $ 17 million USD.
Interesting Facts:
Michael and his family are part of the Lebanese rich family of Massad Boulous.
He and his father own a Boulos Enterprise and Bel Impex Limited.
Michael is 5 feet 7 inches tall and weighs around 60 KG.
Know Marie Kondo Wiki
Moreover, he came to Limelight after dating American President Daughter Tiffany Trump
Furthermore, this duo organized a family gathering at Mar-a-Lago Resort, Palm Beach.
Currently, he is studying at London University.