Macy Chanel May
Macy Chanel May was born in 1996 and from Texas, USA, She is a Model, Instagram influencer, Actor and rose to fame after her appearance in the BORAT 2.
Macy was in the Sacha Baron Cohen movie BORAT 2 and fans are loving it, but Macy never knew she was part of the movie untill it was dropped on Amazon Prime on October 23.
On October 24th, Macy took to Instagram and wrote "I learned that I was featured in Borat 2 earlier this week. Total shocker, I just watched it – it is #hilarious, as expected from @sachabaroncohen. I stayed in character throughout the entire time as any actor would! Yes, Cohen got me …but, kinda sad how he elicits 'reality'."
However, some scenes in the movie seemed to be scripted but Borat fans are very much thrilled. One user on Twitter wrote "I'm genuinely shocked by the guts Sacha Baron Cohen and Maria Bakalova have. Borat 2 had no right being THAT wholesome while also being the most crudely hilarious film of 2020. Fantastic!."
Later, another one wrote "Now, today! BORAT 2 is free on Amazon Prime. I just watched it and it was brilliant!!! Love @SachaBaronCohen
#Borat2."
Who is Macy Chanel May?
She is a Model, Actor and in Borat 2 she appears in a memorable scene in Borat Subsequent Moviefilm advising Borat's daughter Tutar played by Maria Bakalova.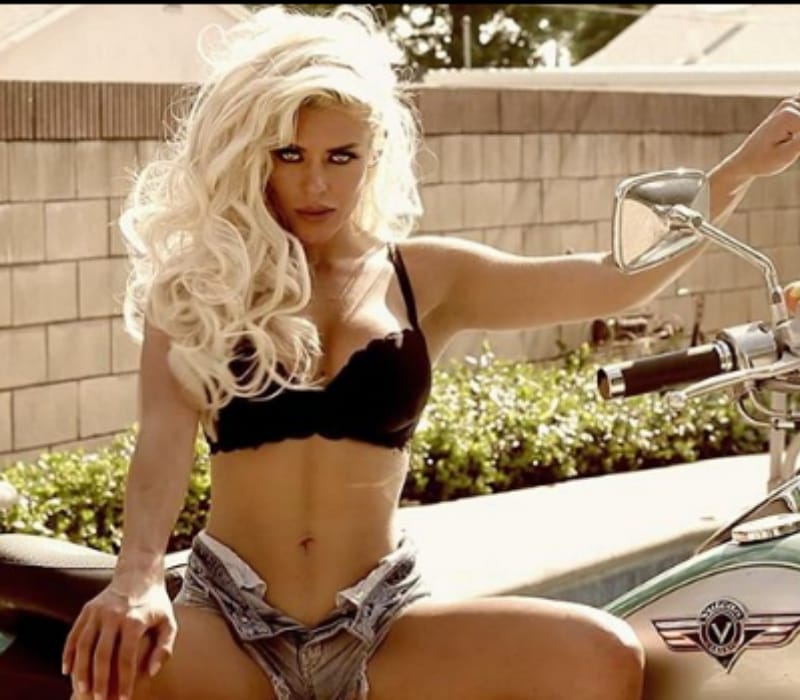 In the film, Macy is introduced as a "sugar baby" and an Instagram influencer, where she advises Borat's daughter Tutar on how to attract older men.
Furthermore, in the movie Macy advised Tutar "How old do you like them? That's the question," and added, "get someone who just had a heart attack."
Then, Macy added, "You want them to like you so that way you get money from them."
According to her website, Macy Chanel May is her real name and many think it's her stage, she described herself as "Macy and Chanel represent iconic brands. Macy Chanel is me, and it is Macy Chanel. While most think this is a stage name, I was gifted with a great story behind my name. Just like the story behind me."
On Instagram, she boasts 83.2k followers Instagram, and her bio read "Made in Texas, West Coast living, Model, Actor, & Instagram Influencer."
Age
How old is Macy Chanel May? She was born in 1996 and from Texas, USA, she is 24 years old as of 2020.
Talk on her family, there is not much information available about her father, mother, and siblings.
Height
She stands 5 feet 3 inches tall and weighs around 46KG.
Quick Facts About Macy Chanel May
| | |
| --- | --- |
| Name | Macy Chanel May |
| Nick Name | Macy |
| DOB | 1996 |
| Age | 24 years old as of 2020 |
| Height | 5 feet 3 inches tall |
| Weight | 46 KG |
| Father | NA |
| Mother | NA |
| Brother | NA |
| Dating | NA |
| Kids | No |
| Net worth | NA |
(Image Source: Macy Chanel May Instagram)