Lisa Bender
Lisa Bender aka Elizabeth Peterson "Lisa" Bender was born on May 11, 1978, and from Shoreview, Minnesota, U.S. She is an American politician and city planner serving as a member of the Minneapolis City Council from the 10th Ward. Furthermore, Lisa was unanimously elected president of the Minneapolis City Council in the year 2018.
On Sunday, i.e on June 7th she made the historic announcement at a Black Visions Collective and Reclaim the Block rally at Powderhorn Park — just a few blocks from where George Floyd, an unarmed black man who died while in white police custody, was fatefully arrested. Lisa vowed to disband the city's police department amid growing national unrest over police brutality rates.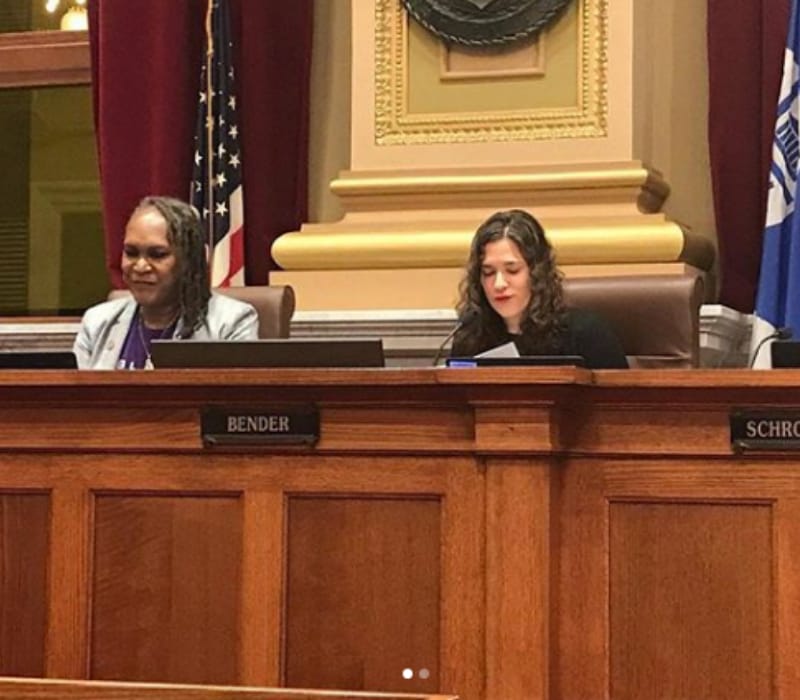 Yes. We are going to dismantle the Minneapolis Police Department and replace it with a transformative new model of public safety. https://t.co/FCfjoPy64k

— Lisa Bender (@lisabendermpls) June 4, 2020
Lisa has been most vocal politicians behind the movement to dismantle the city's police force in the wake of the May 25 death of George Floyd. However, she couldn't answer a question from CNN's Alisyn Camerota on what would happen if a person needed help because someone had broken into their home. Later, Alisyn Camerota asked Lisa "Do you understand that the word, dismantle, or police-free also makes some people nervous, for instance?" and added "What if in the middle of [the] night, my home is broken into? Who do I call?."
"I mean, I hear that loud and clear from a lot of my neighbors," Bender said. "And I know — and myself, too, and I know that that comes from a place of privilege. Because for those of us for whom the system is working, I think we need to step back and imagine what it would feel like to already live in that reality where calling the police may mean more harm is done."
"We've done an analysis of all the reasons people call 911 and have looked up ways we can shift the responsibility away from our armed police officers into a more appropriate response for mental health calls, for some domestic violence calls, for health-related issues," Bender said.
Minneapolis City Council President Lisa Bender on the intent to defund and dismantle the city's police department: "[We] have looked up ways we can shift the response away from our armed police officers… the groundwork is laid already"https://t.co/wpF6KVqkBv pic.twitter.com/RdYbkqEdhL

— New Day (@NewDay) June 8, 2020
Career
Talking about her education she attended Irondale High School and earned her bachelor's degree from the University of Minnesota in Spanish and Biology. In 2007, Lisa received her master's degree in City and Regional Planning from the University of California, Berkeley.
After graduation she worked as the Communications Director for the Institute for Transportation and Development Policy, traveling across the world advocating for biking, walking, and non-motorized transportation. Later, in 2009 she served for the City of San Francisco as a city planner before returning to Minnesota.
Furthermore, Lisa Bender co-founded the Minneapolis Bicycle Coalition, an advocacy organization working to make riding a bike safer and more joyful in Minneapolis. In 2015, she sponsored an ordinance aimed at relaxing parking requirements on new transit-oriented development throughout the city.
In the 2016 Housing Development Toolkit, the Obama Administration highlighted Bender's parking reform ordinance as a model of success. Curently, she is a member of the Minnesota Democratic-Farmer-Labor Party. In 2017, Lisa won her re-election campaign and was unanimously elected as the new president.
Earlier, she was named chair of the city's Zoning and Planning Committee and sworn into office on January 6, 2014. In June 2020, in response to the Death of George Floyd and subsequent protests, Bender voted with most of the rest of the city council to begin the process of defunding and abolishing the Minneapolis Police Department.
Family
How old is Lisa Bender? She was born on May 11, 1978, and from Shoreview, Minnesota, U.S, she is 42 years old as of 2020.
However, there is not much information about her father, mother, and siblings.
Also Read: Sean Harding Wiki [Gay Adult Star]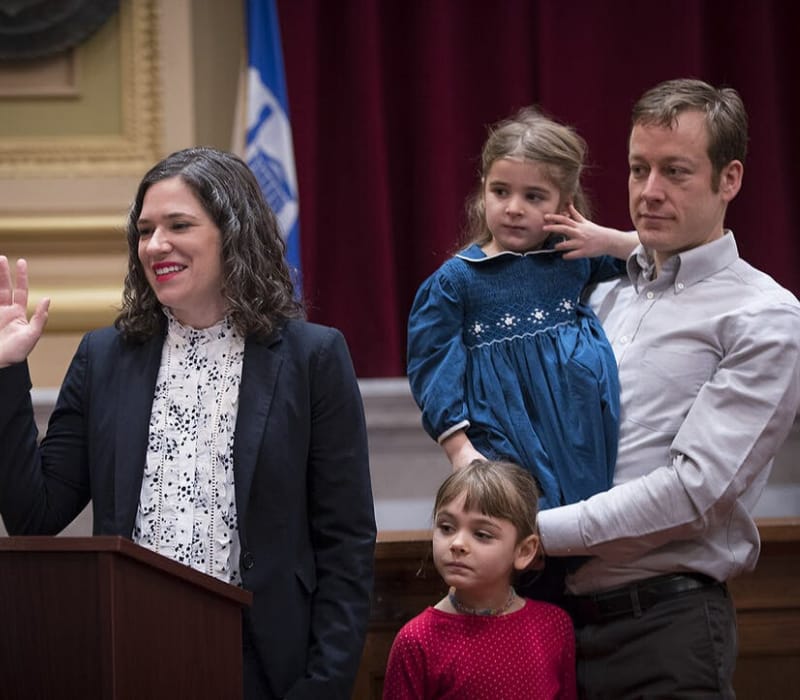 Husband
She is married to Ryan, the duo shares two daughters. In October 2013, she gave birth to her second daughter three weeks before election day.
In 2010, Lisa was diagnosed with stage II breast cancer 11 weeks into her first pregnancy but she has since recovered.
Net Worth
Estimated Net Worth of her is $500K USD to $750K USD as of 2020. She stands 5 feet 6 inches tall and weighs around 59KG.
Lisa Bender Biography
Full Name: Elizabeth Peterson "Lisa" Bender
Nick Name: Lisa Bender
DOB: May 11, 1978
Born: Shoreview, Minnesota, U.S.
Nationality: American
Religion: Christianity
Famous for: American politician
Education Details
College: University of Minnesota & University of California
School: Irondale High School
Qualification: Master's Degree in City and Regional Planning
Physical Statics
Height: 5 feet 6 inches
Weight: 59 KG
Eye Color: Brown
Hair color: Black
Marital Status: Married
Age: 42 years old as of 2020
Favorites and Hobbies
Hobbies: Travelling, Reading Book and Shopping
Favorite Actor: NA
Favorite Actress: NA
Favorite Destination: NA
Favorite Food: NA
Parents
Father: Will Update
Mother: Will Update
Brother: NA
Sister: NA
Relatives: Will Update Soon
Relationships, Affairs, Dating
Husband Name: Ryan
Dating history: No
Kids: Two
Networth
Net worth: $500K USD to $750K USD as of 2020
Social Media Accounts
Twitter Account: Yes
Facebook Account: Yes
Instagram Account: Yes