Larry Brock aka Larry Rendell Brock is 53 years old and from Grapevine, Texas, USA. He was a retired Lieutenant Colonel with the US Air Force and graduated from Air Force Academy, then Larry served also in combat.
In 2014, Brock retired from the service, and Air Force spokeswoman Ann Stefanek told The New Yorker in a statement "This individual is no longer serving in the Air Force Reserve. He retired in 2014. As a private citizen, the Air Force no longer has jurisdiction over him," the spokesperson said.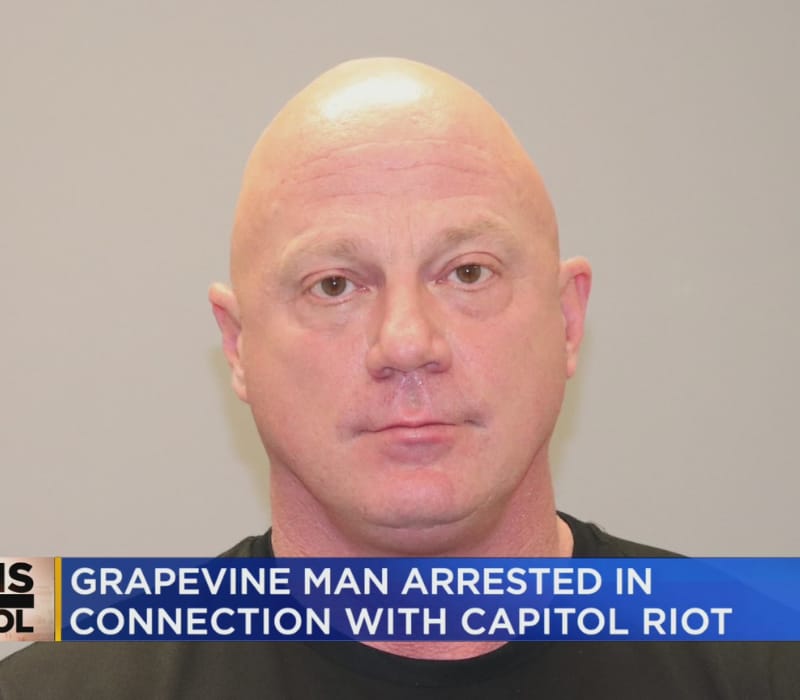 On January 6th, Brock was allegedly seen holding zip ties inside the Senate Chamber of the U.S. Capitol. Then, on Jan 10th he was arrested and charged with one count of knowingly entering or remaining in any restricted building or ground without lawful authority and one count of violent entry and disorderly conduct on Capitol grounds.
According to the source, Brock was identified by his ex-wife, who called the FBI. In an Interview, with The New Yorker, Larry Brock said he was against the destruction of the Capitol and that he believed he was welcomed into the building.
In the protest he was seen wearing tactical gear to protect himself and that he picked up the zip ties to give to a police officer after finding them on the floor. Bill Leake who served with Brock in the Air Force told to The New Yorker "I don't contact him anymore 'cause he's gotten extreme."
Know About Larry Brock
He served as a Fighter Pilot and Combat Veteran who retired from the US Air Force as a Lieutenant Colonel. Talking about his education he graduated from the Air Force Academy and served in combat.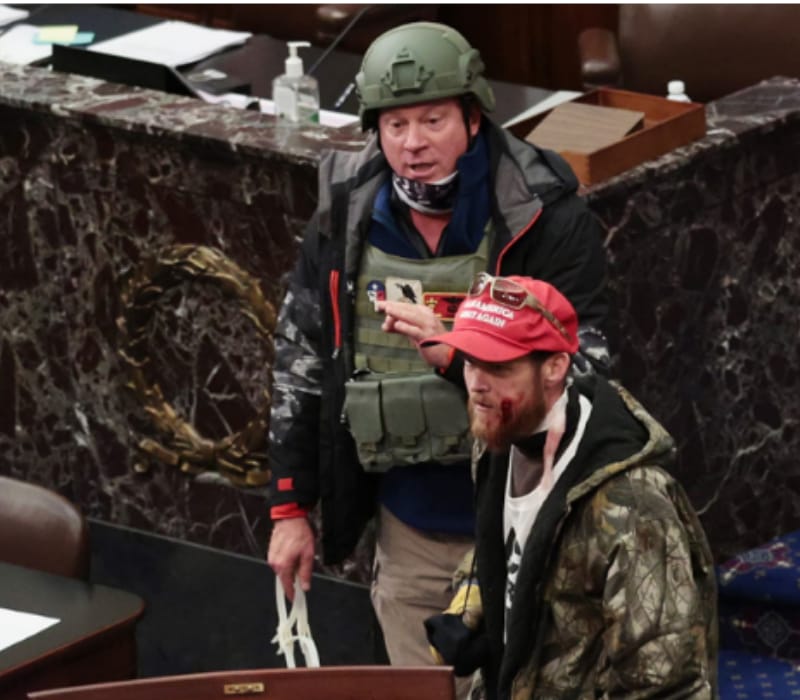 Later, he graduated from the Air Force Academy and served in combat. In the protest, Brock was wearing a yellow fleur de lis, the insignia of the 706th Fighter Squadron.
In his career, Brock served as the chief operations inspector and flight commander with the 706th Fighter Squadron and led more than two dozen pilots. Then, he also served in Iraq in a non-combat capacity and Afghanistan and earned three Meritorious Service Medals, six Air Medals, and three Aerial Achievement Medals for his service.
In 2014, he retired from the service and his nickname in the military was "Torch." According to his Linkedin profile, he describes himself as "In the 706th Fighter Squadron LTC Brock led 30 pilots and directed 15 U.S.A.F. A-10 aircraft in continuous combat operations over a seven-month period."
After his protest picture went viral he was fired from his job, recently he worked at Hillwood Airways in Fort Worth.
Age
How old is Larry Brock? He is 53 years old and from Grapevine, Texas, USA.
Talking about his family there is not much information about his father, mother, and siblings.
Wife
He was married to his Ex-wife for 18 years, Brock's ex-wife, who was not identified in court documents, called the FBI to report she recognized her ex-husband in a photo taken inside the US Capitol.
on January 8, 2021, she called the FBI National Threat Operations Center (NTOC). She said, "I just know that when I saw this was happening I was afraid he would be there."
(Image Source: Fox News, Military.com, CBS DFW, BBC)