Janie Liszewski
Janie Liszewski is 50 years old and from Pennsylvania, United States. She was married to guitar legend Eddie Van Halen untill his death, he passed away on October 6 after a lengthy battle with throat cancer.
He closed his eyes at St. John's Hospital in Santa Monica and Janie and his family members were by his side. Furthermore, Eddie's ex-wife Valerie Bertinelli and Wolfgang were all at the hospital with him at the time of his death.
On Wednesday, Janie tributed her lovely husband on Instagram, she wrote "My husband, my love, my Peep," and added "My heart and soul have been shattered into a million pieces. I never knew it was possible to cry so many tears or feel such incredible sadness."
Later, she continued "Our journey together has not always been an easy one but in the end and always we have a connection and love that will always be," continued Janie. "Saying goodbye is the hardest thing I have ever had to do so instead I say so long, I will see you again soon in a place with no pain or sorrow."
"Please watch over Kody and me," she concluded.
https://www.instagram.com/p/CGC0aYtn513/?utm_source=ig_embed
When Eddie Van Halen Married to Janie Liszewski?
He married to Janie in June 2009 after several years of dating, they celebrated with a private ceremony at his home in Studio City, California and her mother walked her down the aisle to one of Van Halen's songs, "When It's Love."
Besides, Janie's sister was the maid of honor, and Eddie Van's son, Wolfgang, and brother, Alex, performed the ceremony. Also, Eddie Van Halen's first wife, Valerie Bertinelli attended the wedding.
Janie Liszewski never married before it was her first marriage and during that time she was 39 years old. The duo never has any biological children.
Who is Janie Liszewski?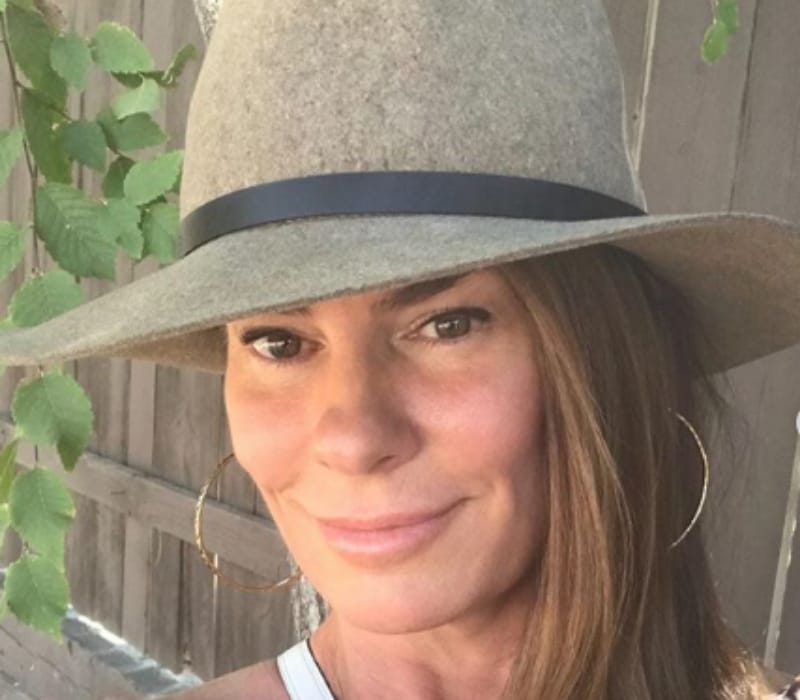 She was born in Pennsylvania along with her sister Jennifer. On May 29th, she shared her throwback photo on Instagram and wrote "Back in the day when my mom handmade all of my clothes #jumpsuit #thatsmeinthemiddle."
https://www.instagram.com/p/CAxZaaEnNn3/?utm_source=ig_embed
Talk on her career, she worked with Van Halen as his publicist in early 2007. Then, she is a Ballroom dancer, Stunt woman, and Actress.
From IMDB, she was credited for stunts 16 projects, and the first movie Liszewski worked on as a stunt woman was The Wedding Planner starring Jennifer Lopez and Matthew McConaughey.
Also, Janie worked in movies such as Max Keeble's Big Move, Bubble Boy, Mulholland Drive, Along Came Polly, 2004's Spider-Man 2, and 2005's Havoc. She even appeared as an actress in the film From Dusk Till Dawn as a bar dancer in 1996, the movie featured George Clooney.
Then, she made a guest role on CSI: Miami in 2003 and the 2002 film The Third Society. Apart from this, she is a ballroom dancer and partners with Louie Martinez.
Eddie Van Halen was very supportive of Janie and quite often attended her dance competition in Palm Desert.
Janie Liszewski also owns a public relations agency and Eddie Van Halen was listed as one of her clients on the company's website.
According to her website "High-profile artists and emerging talent rely on High Profile Media to select and maximize the right opportunities to help build a positive public image. Managing image requires a solid understanding of clients' personal needs, and the know-how to create a broader presence to connect with new fans and, how to map out a career strategy for the future."

"HPM helps music clients break into the mainstream press and stay there by leveraging high-profile album and single launches, concert tours, and brand relationships. At HPM we embrace the power of dance to develop dance studios and individual dancers covering a wide variety of styles."
Age
How old was Janie Liszewski? She was born in 1970 and from Pennsylvania, United States, she is 50 years old as of 2020.
However, there is not much information about her father, and mother, but has a sister named Jennifer Liszewski.
Net Worth
Her Net Worth is $8 Million USD as of 2020, which also includes her Husband's Income.
(Image Source: Janie Liszewski IG)