Jane Jones
Jane Jones is the wife of the late Dean Jones who was an Australian cricket commentator, coach, and cricketer, who played Tests and One Day Internationals (ODIs) for Australia.
He passed away at a hotel in Mumbai despite Brett Lee's desperate battle to save him with CPR, Dean was in India as part of Star India's commentating team for the IPL.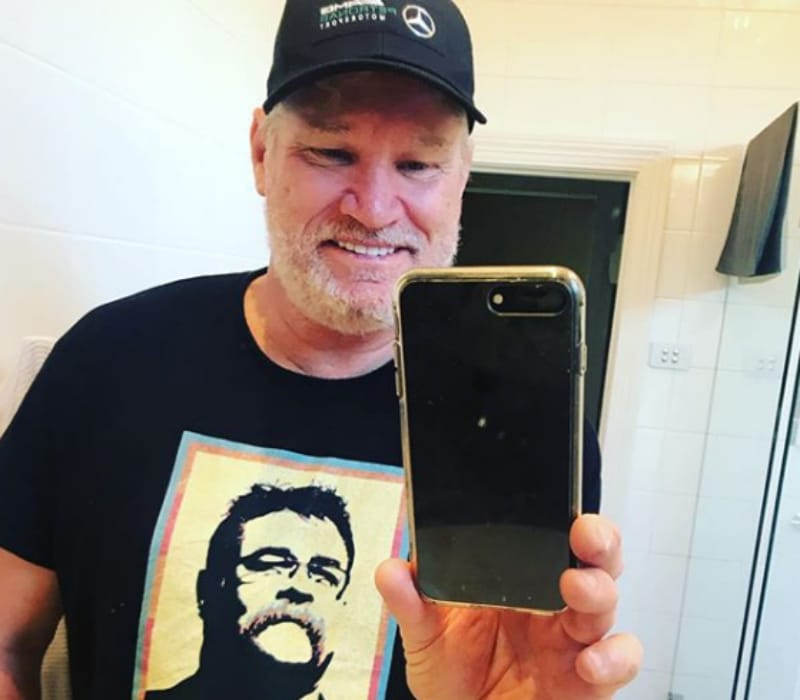 On Thursday, he died of a 'massive' heart attack in a Mumbai, according to the report he collapsed in the lobby of the hotel as he entered with former fast bowler Brett Lee, who desperately tried to revive him with CPR, but he was pronounced dead.
Furthermore, Dean took a run on Thursday morning before suffering the heart attack at lunchtime. Star India statement read 'It is with great sadness that we share the news of the passing away of Mr. Dean Mervyn Jones AM.' Dean Jones best remembered for his batting and fielding in the ODI format.
He was regarded among the best ODI batsmen in the world and began his career in the 1981–82 season with Victoria in the Sheffield Shield. Later, he made his international career debut on the 1984 tour of the West Indies after Graham Yallop had to pull out due to injury.
In 1998, he retired from Cricket and was involved in cricket as a coach, commentator, and writer for The Age and The Sydney Morning Herald.
Talking about his career, he played 52 tests and scored 3631 runs which include 11 centuries, and had an average of 46.55. In ODIs, Dean played 164 matches with an average of 44.61, he scored 6068 runs which also includes 7 centuries.
Indian cricket coach Ravi Shastri wrote on Twitter 'Gone so young. Condolences to the family and may his soul rest in peace,' he wrote. Then, Former Australian captain, Steve Smith wrote on Twitter 'He was a wonderful player for Australia and he will be missed. My thoughts are with his family. RIP Deano.'
Indian batsman Sachin Tendulkar said 'A wonderful soul taken away too soon. Had the opportunity to play against him during my first tour of Australia,' and added 'May his soul rest in peace and my condolences to his loved ones.'
Dean Jones last Instagram post was on September 20th, he shared a picture of him with fellow former Cricketer in the studio and wrote "We are back! With the best analytics, technologies, and world-class insights on the game! Come watch the @IPL on the #SelectDugout on @StarSportsIndia at 7:20 pm @whitcombshaftesbury."
https://www.instagram.com/p/CFUFxmXpFVw/
Family
Dean Jones leaves behind his wife Jane and their two daughters, Augusta and Phoebe.
On May 17th, he shared his family picture on Instagram and wrote "I haven't seen my girls for 3 months! Now to beat this #covid19 you have to isolate and now Victoria is easing up on restrictions!."