Emily Rainey is 30 years old is a Fort Bragg-based U.S. Army captain who is being investigated after she was seen at the pro-Trump U.S. Capitol rally ahead of a siege of the building.
Curently, the Army is investigating a psychological operations officer who led a group of people. According to the report Capt. Emily Rainey's involvement in last week's events in the nation's capital is being reviewed, but she said she acted within military regulations and that no one in her group broke the law.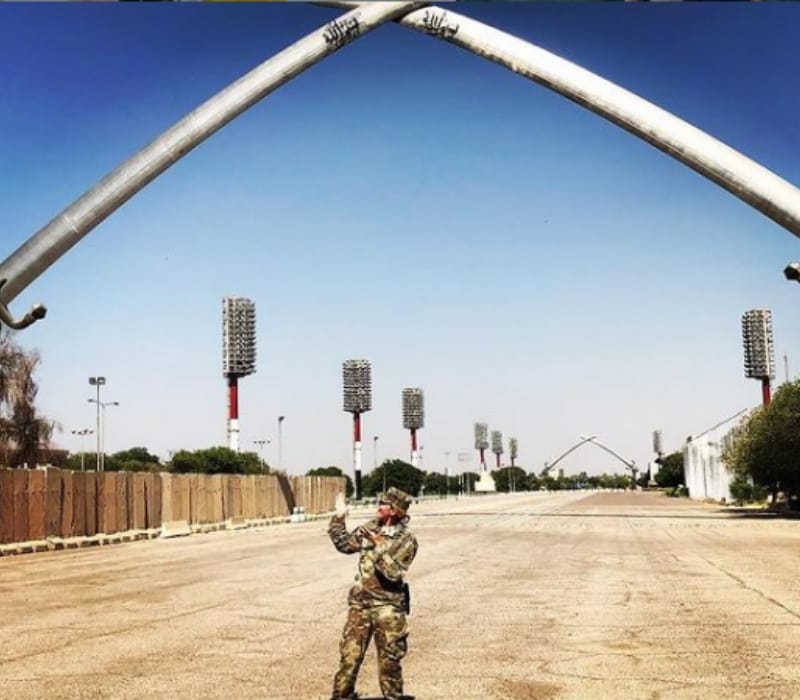 In an Interview, Rainey said, "I was a private citizen and doing everything right and within my rights."
Who is Emily Rainey?
She is a special operations officer, previously resigned her commission with the Army in September after participating in an anti-lockdown protest at a park in North Carolina.
During the time of writing, she served as an active duty Psychological Operations officer assigned to the 4th Psychological Operations Group (Airborne) at Fort Bragg.
In October 2020, Emily submitted her resignation request which was approved in November for a separation date in April 2021. In an Interview with the press, she said was on leave during the rally. "I told my bosses before I went that I was going, and I told them when I got back," she told The AP.
Talking about her career, Emily served in Syria and can speak Arabic. During that period, she coordinated, synchronized, and de-conflicted information operations across Iraq and Syria to enable the development of a unified narrative of the Syrian Democratic Forces while strengthening their media apparatus.
Since 2017, she has been in PSYOPS and previously was a cultural support team leader at the Army Special Operations Command in 2013. Also, she was a military intelligence officer from 2012 to 2017.
Looking at her educational background, Emily studied at the University of Scranton, where she played basketball for the school's Division III team and was a member of the Army ROTC.
In 2012, she graduated from the University of Scranton and commissioned as a second lieutenant in the U.S. Army and assigned to military intelligence.
Besides this, she has been heavily involved in the ReOpen NC movement and has protested against COVID-19 restrictions and protections in her home state. According to her Facebook, she is also a leader of Moore County Citizens for Freedom.
Previously, Emily was arrested after an incident at a park in Southern Pines in May, where Rainey posted a video on Facebook showing her tearing down caution tape the Downtown Park playground and playing there with her young son.
In the video, she said "Everyone here, all you freedom fighters, this is for you," but she was cited with injury to personal property, a vandalism charge. Furthermore, Emily was also banned from all parks in Southern Pines for a year and told she could be charged with trespassing if found on park property.
Age
How old is Emily Rainey? She was born in 1990 and from Pennsylvania, USA, she is 30 years old as of 2020.
Talking about her family there is very little information available about her father, mother, and siblings.
Husband
Emily is the mother of a young son and lives in Southern Pines, North Carolina.
Moreover, the baby's father is also in the U.S. Army but it's not clear if they are married.
On Instagram, she has 490 followers, according to her Instagram profile she gave birth to her first child, a son, in January 2019.
Net Worth
Her Net Worth is under review. She stands 5 feet 6 inches tall and weighs around 54KG.
(Image Source: Emily Rainey Instagram)