Elizabeth Baggett
Elizabeth Baggett died on Oct. 20, 2019, due to drug overdose and her family is suing the LAPD Cop for fondling dead body.
According to the report, Cop allegedly fondled her Breasts and LAPD Officer David Rojas already has been charged criminally in the case, and that his body camera footage allegedly captured him in the act of molesting her.
Furthermore, the family alleged a slate of offenses in the incident that occurred last fall, including negligence, invasion of privacy, mishandling of human remains, and the intentional infliction of emotional distress.
On Tuesday, their attorney announced "I just want justice for my daughter," said shattered mom Janet Baggett at a press conference. Her 34-year-old daughter, Elizabeth Baggett, died of a drug overdose on Oct. 20, 2019.
Furthermore, the Cop was alone with her corpse and allegedly fondled her breasts and touched her nipples, which was captured on his body-mounted camera.
Elizabeth's mother said "It's a nightmare," and felt "shock and disgust," she said. Later, she told, "I am infuriated that this man had so little respect for another human being, our Elizabeth, for not having the thought that she is someone's daughter, granddaughter, and mother."
Later, in an Interview, Janet Baggett said "We, her family, have sleepless nights, if we can sleep. I wake in sweats from the nightmares that haunt me about the events of Elizabeth's death," and added, "Days are not much better."
Elizabeth Baggett Passed Away on October 20, 2019.
LAPD Officer David Rojas and his partner responded to a call reporting the fatal overdose of Elizabeth Baggett. After they confirmed she was dead, Rojas' partner went to the patrol car to get the paperwork. While Rojas was alone with her body, he turned off his camera and allegedly groped her.
However, he stopped the video, it continued to record for two minutes due to a buffering period, but it was uncovered during a random inspection of the footage.
Rojas was subsequently arrested and charged with a felony violation of the state safety codes covering sexual actions with human remains. But he pleaded not guilty to charges in January and was released on $20,000 bail pending trial.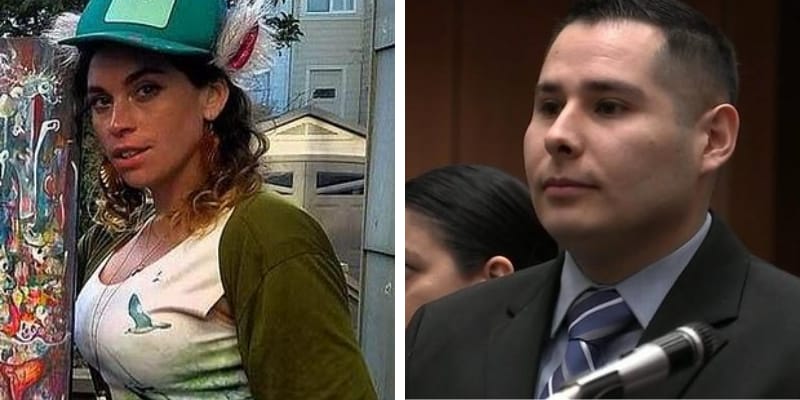 He had been on the force for four years and his criminal trial has been postponed multiple times due to the COVID-19 pandemic.
GoFundMe Page Was Setup to Pay her Funerals & Memorials.
$2,244 raised of $30,000 goal and the page reads "Elizabeth Baggett also known in the art community as LucidLizard passed away unexpectedly Sunday. She left behind many close friends, a mother, and a father, a brother, and a sister. Most tragically, she left behind a son, to whom she meant the world. Many people were touched by her art and beautiful spirit."
"Any and all donations will be appreciated, even if it were only a kind word or good story about Liz. Funds will be used to support her child's livelihood and education. We are grateful for everyone's support during this difficult time and additional arrangements will be forthcoming."
Family
Elizabeth Baggett was a married woman and had a 15-year-old son, Preston Sertich.
Elizabeth's family was first informed of the allegations against Rojas by LAPD internal affairs officers in late 2019, and that she and the rest of her daughter's family.