DJ Empress
DJ Empress is an International DJ, Producer, Model, and Actor. At the age of 17, she was the first American to be invited to play at V Recording`s prestigious party Movement in 1999.
She accused Erick Morillo of being a totally perverted creep in a lengthy Facebook post, Erick Morillo passed away on September 1, 2020, who was an American disc jockey, music producer, and record label owner. Since his death, American drum & bass artist DJ Empress and Swedish DJ Ida Engberg have gone public with their testimonials of Morillo's sexual assault and inappropriate behavior, which span decades.
On September 8th, Empress wrote on Facebook "Erick Morillo used to sexually harass me like crazy when I worked as a buyer at a Record Store in NYC called Satellite when I was 17 years old," and added, "So much so that he even got my phone # out of the store's database without my consent and also a friend of mine's home # that I was at so he could call me & leave me harassing disgusting weird breathy, sexual messages."
Then, she wrote "He would come up behind me and rub his d**k all over my legs & butt when I was facing the wall putting away records while breathing his hot, wet breath into my ears & whisper perverted sexual things he wanted to do to me. The first few times he did that to me, I remember just freezing. I didn't know what to do, I was so young… He was this super intense, totally perverted creep."
Empress said her boss told her that dealing with harassment was part of working with successful DJs, "I honestly did not know how to handle it when he would molest me in the middle of the store. I would get sick to my stomach with anxiety & my heart would race when he would come to the store or if I heard he was coming in. I did not have the emotional toughness & wherewithal to know how to handle it or tell him to fuck off. Nor did I have the option to quit because my father had literally thrown me out of his apartment & cut me off financially for deciding to be a DJ like he was."
On August 6, 2020, Morillo was arrested and charged with sexual battery upon a woman. After his arrest, DJ Empress revealed that she was not surprised when she heard that Morillo had been arrested.
In December 2019, Erick was accused of sexually assaulting a woman and was accused by a fellow DJ (woman) of sexually assaulting her at his home in Miami. According to the report, she woke up naked in bed with Morillo standing next to her also naked. He was due to appear in court on September 4 but was found dead at his home three days earlier.
Who is DJ Empress?
At the age of 17, she graduated from college and became the first American to be invited to play at V Recording`s prestigious party — Movement in 1999.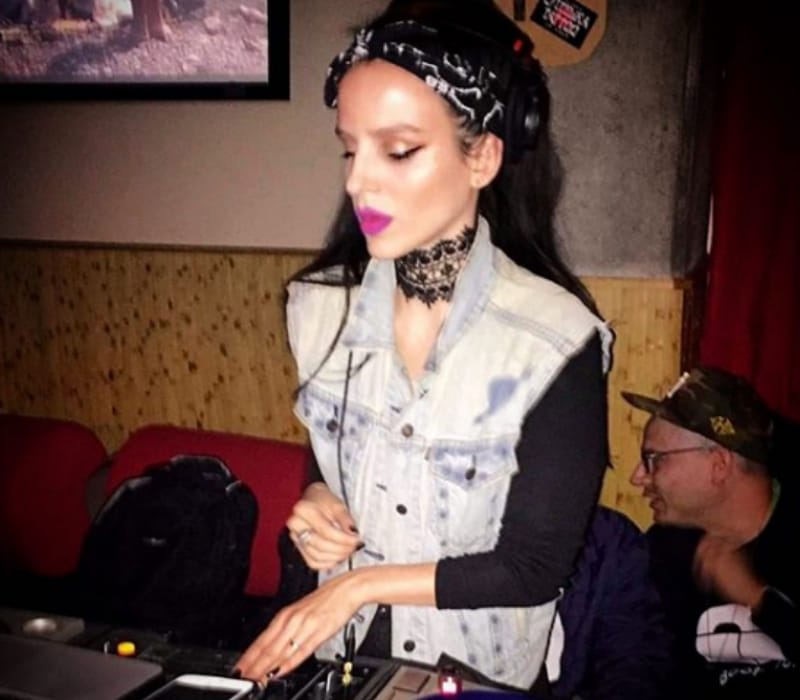 She started her DJing career at the age of 16 and collaborated with Ufo! and Sage spawned "Hydroxy". Untill 1999, she worked at Satellite Records, and during that time she was developing her production skills.
Furthermore, Empress as the head buyer of drum n bass for the stores 3 locations– New York, Boston, and Atlanta. In 2000, Empress began touring through the U.S. and Europe as a drum and bass DJ. Empress remixed four songs on Blondie's The Curse of Blondie album in 2003.
In her career, she remixed four songs on Blondie's The Curse of Blondie album in 2003 and even performed at promotional events for companies such as Victoria's Secret and Conde Nast as well as being featured in the MTV series My Super Sweet 16. From 2000-2003 Empress was the resident DJ @ one of NYC's most influential dnb parties, "Ignite" that she ran alongside DJs Krunchy & DJ 101– featuring many of the world's most prestigious Drum & Bass DJs and Producers.
DJ Empress fronted a heavy metal band named Empower in 2010 and released her first single from the album "Alien Nation" and then she teamed up to create "Alien Nation's" music video with director Eric Acosta, editor Dee Wassell and camera work and direction by Kermit Mercado and Gabriel Garcia.
Furthermore, in April of 2013, Empress released her next Drum & Bass singles featuring her vocals and solo production on "Only Love" and "Faithful". Apart from this, she was featured in comedian Reggie Watts' Netflix comedy special Spatial in December 2016 and then also appeared in the documentary The American Jungle.
Family
She is the daughter of DJ Dan Ingram (Father) who was also a successful radio DJ in New York City and he died at the age of 83 after choking on a piece of steak at his home in Fort Lauderdale, Florida.
On June 25, 2018, she shared her father's picture on Instagram and wrote "RIP Dad. 1996. You were my muse & biggest subconscious inspiration. I didn't even realize that I wanted to be like you (a DJ) until I had already been a DJ for over 10 years. I will always love you & be "Daddy's girl"."
https://www.instagram.com/p/Bkbux_RBE3F/?utm_source=ig_embed
(Image Source: DJ Empress Instagram)