Anna Horford
Anna Horford is the sister of Al Horford who is a Dominican professional basketball player for the Philadelphia 76ers of the National Basketball Association (NBA).
Who is Anna Horford?
She is the Host of the Horford Happy Hour podcast, where its a podcast that incorporates two of Anna's favorite things: drinking and talking! Different topics will be discussed each week and each episode will be paired with a different kind of wine or champagne that she can recommend to listeners.
Furthermore, the topics will range from sports and social media to social issues and pop culture. On Instagram she has 8k followers and on Twitter Anna has 25.4k followers and her bio reads "My SIBLINGS & I pictured above in case you're confused."
Anna Horford Finds It Strange That Sixers Benched Brother Al Horford.
Anna Horford, joined The Bell Ringer Podcast to preview the Sixers-Celtics series and she had a few thoughts on the situation with her brother, she said.
"Hopefully, you'll see more of Al. I thought that it was a really strange move for Brett Brown to bench Al. He's not started ever in his entire career and I understand that they wanted the bench to have to come in strongly so they added Al to the bench. I think that there have been some questionable choices on how they're using him. Al is a major playoff player. He's not made the playoffs his entire career and everyone knows that's when he shines. So it's like steady, steady throughout the season, but then the playoffs come around and he turns into playoff Al. He's on a different level, essentially and Philly should know that better than anybody because he gave them a really hard time in the playoffs."
Off the court, Sixers fans quickly grew impatient from the jump. And things, according to Anna, never really improved.
Horford laughed "I don't have the strongest relationship, I suppose, with Philly fans," and added, "I think they're really, really put off by the fact that I don't publically criticize Boston and I still like to see everyone thrive on that team. I still like tweets about how well the guys are doing and stuff but you can't blame me for that, I know them."
Anna then said "It was three amazing seasons (in Boston) and the city embraced our family so I think that they do take that the wrong way and that they would kind of just like to see me drop the Celtics completely. But, you know, I'm not going to do that just because a bunch of people that I don't know wants me to."
Family
She is the daughter of Tito Horford (Father) and Arelis Reynoso (Mother), she has four brothers Al Horford, Josh, Jon and Christian, and one sister named Maria.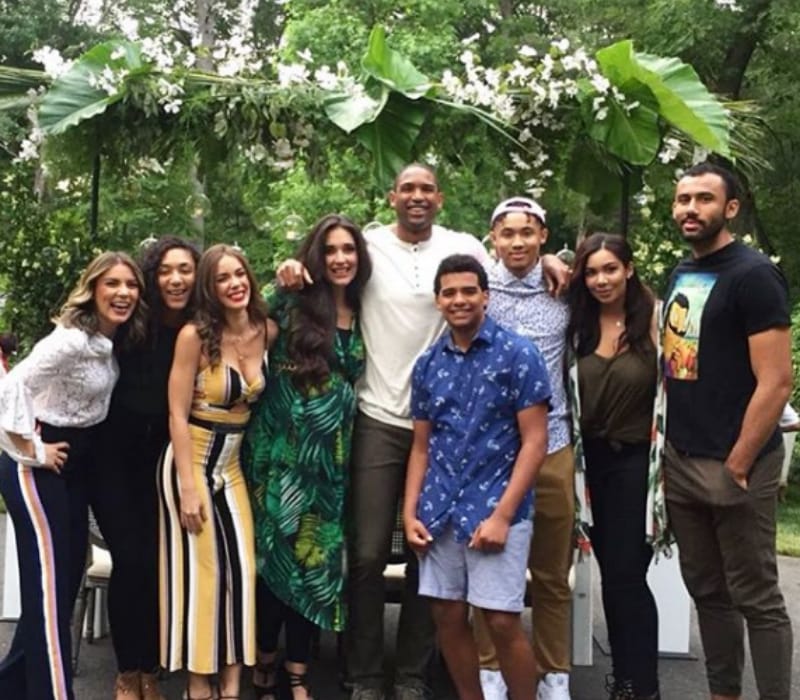 Her father was a Bahamian immigrant, was recruited by Marian Christian High School in Houston, and attended Louisiana State and Miami and he played three years in the NBA and several more overseas.
On December 24, 2011, Al married 2003 Miss Universe Amelia Vega in Santo Domingo and they share a son and daughter.
Al Horford is a five-time NBA All-Star and represents the Dominican Republic, national team. On July 10, 2019, Horford signed with the Philadelphia 76ers for a four-year $97 million (with $12 million in bonuses) contract.
Height
She stands 5 feet 9 inches tall and weighs around 59KG.