Zoe Lofgren Wiki
Zoe Lofgren aka Susan Ellen "Zoe" Lofgren was born on December 21, 1947, and from San Mateo, California, USA. She is an American politician serving as a U.S. Representative from California. A member of the Democratic Party, Lofgren is in her 13th term as a congresswoman, serving since 1994.
Curently, she's been selected by House Speaker Nancy Pelosi (D-Calif.) as an impeachment manager, to help prosecute the impeachment case against President Donald Trump in front of the Senate.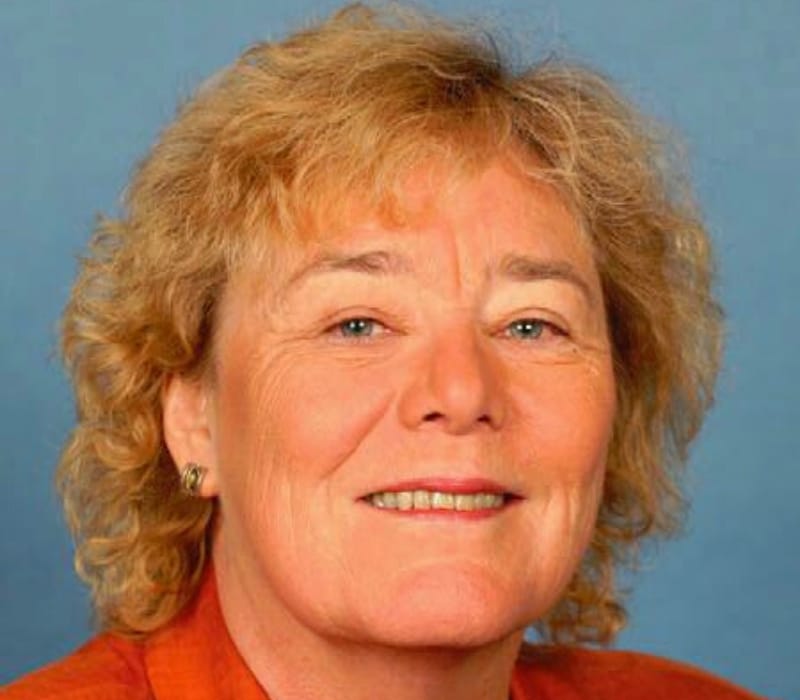 Zoe Lofgren Career
She was the 16th district's first female U.S. Representative, before a portion of the district being redistricted into the 19th congressional district. The district covers much of Santa Clara County, including the cities of Gilroy, Morgan Hill, and most of San Jose. Lofgren has long served on the House Judiciary Committee and in the 116th Congress, she is Chair of the House Administration Committee.
She completed her education from Gunn High School (1966) in Palo Alto and during her school time she was a member of the Junior State of America and earned her B.A. degree at Stanford University (1970) and a Juris Doctor degree at Santa Clara University School of Law (1975).
After graduating from Stanford, Lofgren worked as a House Judiciary Committee staffer for Congressman Don Edwards when the committee prepared articles of impeachment against President Richard Nixon. Then, she worked in Don Edwards' district office, while at the same time earning her J.D. degree.
In 1981, she was elected to the Santa Clara County Board of Supervisors and served there for 13 years. Earlier, from 1970 to 1978, she traveled between Washington D.C. and San Jose as a staff member to Congressman Don Edwards.
In January 2020, Lofgren was selected as one of seven impeachment managers who will present the impeachment case against President Donald Trump during his trial before the United States Senate.
Zoe Lofgren Family
How old is Zoe Lofgren? She was born on December 21, 1947, and from San Mateo, California, USA and she is 72 years old as of 2019. She was raised by her parents, a truck driver and a cafeteria cook.
Zoe Lofgren Husband
In 1978 she married John Marshall Collins and he is also an attorney and a California native. Marshall earned his BA in political science at UCLA before earning his Juris Doctorate at UCLA's School of Law.
According to his Linkedin page "UCLA Law — Moot Court team competing in State and National Moot Court competitions. Award as the best advocate of the senior class, 1972. Roscoe Pound Honor Society for Advocacy. Graduated 1972. Admitted to practice CA and related federal courts 1972. Deputy Attorney General, CA AG's office, 1972-74. Private practice San Jose 1974 to present. Associated with Hoge, Fenton, Jones, & Appel as Of Counsel in 2017. Adjunct professor, real estate transactions, Santa Clara University Law School. Past President, Santa Clara County Bar Association and SCCBA Law Foundation. Admitted to Bar of U.S. Supreme Court. AV Rated."
Zoe Lofgren Net Worth
Estimated Net Worth of her is $2.7 Million USD as of 2019.