Pat Cipollone Wiki
Pat Cipollone aka Pasquale "Pat" A. Cipollone was born on May 6, 1966, and from the USA. He is an American lawyer who serves as White House Counsel for President Donald Trump.
He is the man of President Donald Trump's defense strategy on impeachment. On January 21, 2020, he will serve as the president's lead counsel during the Senate trial. Apart from President Donald Trump, the chief impeachment strategist is Pat Cipollone, the White House's top attorney.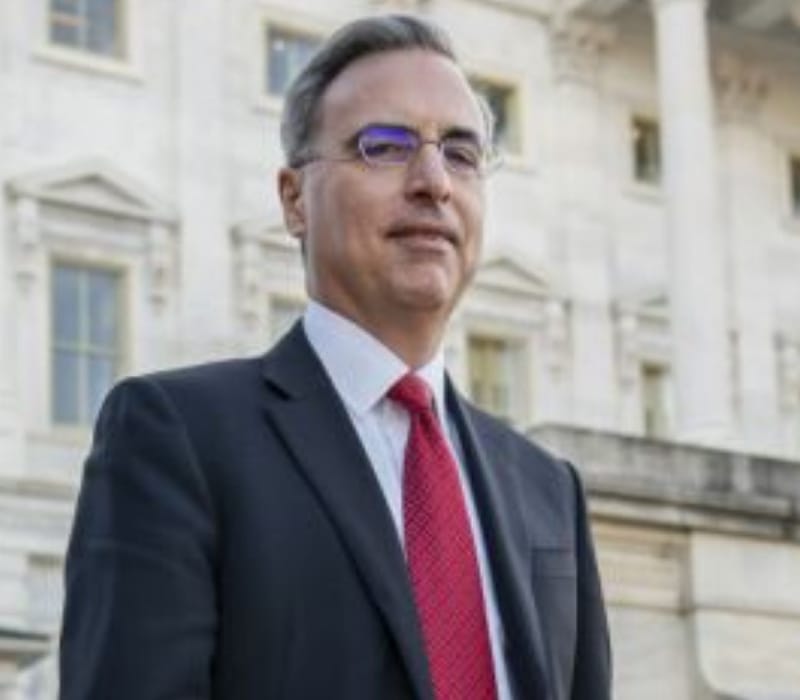 Politico reported that, during his one year in the position, he's managed to maintain an excellent relationship with the president — unlike his predecessor, Don McGahn — and has morphed into the primary architect of the White House strategy, so much so that he is expected to act as the lead counsel during the Senate proceedings.
Later, the publication reported that he has made several trips to Capitol Hill to meet with Republican senators over lunch, or with McConnell to chart the impeachment strategy. He also frequently speaks with the group of senators who also are lawyers such as Utah Sen. Mike Lee, who once clerked for Supreme Court Justice Samuel Alito when Alito served on the 3rd U.S. Circuit Court of Appeals.
Pat Cipollone Career
He completed his education from Covington Catholic High School in 1984 and attended Fordham University and graduated as class valedictorian with a Bachelor of Arts in economics and political philosophy.
Then, he attended the University of Chicago Law School, where he was managing editor of the University of Chicago Law Review, earning a Juris Doctor in 1991. After graduating he was a law clerk for Judge Danny Boggs of the United States Court of Appeals for the Sixth Circuit from 1991–1992 and served as an assistant to Attorney General William P. Barr from 1992–1993.
Cipollone was a partner at the law firm Kirkland & Ellis, and before taking over as White House Counsel was a partner at Stein, Mitchell, Cipollone, Beato & Missner, where he practiced commercial litigation.[5] His clients included President Donald Trump, Radio Ingraham LLC, and Sony Entertainment.
Before he brought on in an official capacity he served as an informal adviser to the White House legal team for several months. In October 2018, he was named White House Counsel by President Donald Trump. Kellyanne Conway told Politico in June of 2019, "He has the president's ear, he's earned the president's respect and that allows people in this building not just to survive but to succeed in doing their jobs."
In 2020, January, 14, he was named as part of the team of Attorney that will represent President Donald Trump in the impeachment hearing case.
Pat Cipollone Family
How old is Pat Cipollone? He was born on May 6, 1966, and from the USA and he is 53 years old as of 2019. He is the son of an Italian immigrant and factory worker; his mother was a homemaker.
Cipollone is a practicing Catholic and he is co-founder of the National Catholic Prayer Breakfast. From the about section of the website it reads "The National Catholic Prayer Breakfast (NCPB) was established in 2004 in response to Saint John Paul II's call for a New Evangelization. Each year, over 1,500 people gather in our nation's capital to pray for our country."
"An impressive list of speakers highlights a program that attracts lay and religious leaders, national figures, Catholic apostolates, and guests from a variety of sectors and backgrounds. The event is non-partisan, and anyone is welcome to attend. Several side-events are offered each year to further enhance the spirit of the event."
Pat Cipollone Wife
He is married to his wife Rebecca Thelen Cipollone and this duo share 10 children in total. They raised their children in a suburb of Washington, D.C.
Pat Cipollone Net Worth
Estimated Net Worth of him is $9 Million USD as of 2019. He stands 5 feet 7 inch tall and weighs around 78KG.