Tucker Reed
Tucker Reed her birth name is Aisling Tucker Moore Reed, she was born on October 15, 1989, and from Los Gatos, California, Santa Clara County, U.S.
In 2016, she was charged with manslaughter and charged in the shooting death of her uncle, Shane Patrick Moore. Initially, Tucker was charged with first and second-degree manslaughter but in 2018, received an additional charge of murder.
Where is Tucker Reed Now?
Curently, she is 30 years old pleaded guilty to second-degree manslaughter in her uncle's death and serving a six-year prison sentence and three years of post-prison supervision.
Dateline NBC episodes show in-depth about the crime and air Monday and Friday at 10 p.m. On July 26, 2016, she shot her 63-year-old maternal uncle, Shane Patrick Moore and this incident occurred at her Grandparents' home in Applegate, Oregon.
She even captured the whole moment with a cellphone in one hand and a gun in another, after Shane Patrick Moore arrived at the scene Reed shoot her uncle in the chest and he pronounced dead at the spot.
Reed's Mother Kelly testified in defense of her daughter and said "I put the cell-phone in the drawer. She gave it to me and told me to put it somewhere safe." Furthermore, Kelly claimed that her brother Shane threatened her and her daughter numerous times before the shooting.
According to the report, on the day of his death, Reed's mother Kelly had a dispute over a family property with him, he arrived at Moore-Reed's grandmother's home to sign some documents.
Who is Tucker Reed?
She is an American blogger, author, journalist, and feminist activist, she co-authored the young adult novel Amber House, it was published in October 2012.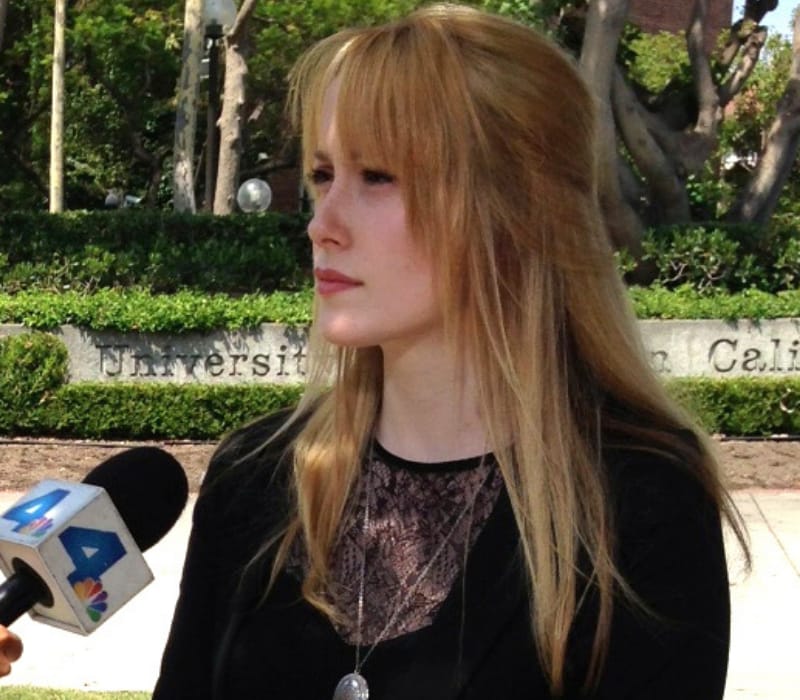 Later, its sequel Neverwas, released internationally in January 2014. Talk on her education she attended Ashland High School in Oregon and graduated from the University of Southern California with broadcast journalism, theatre, and cinema.
From a very young age, Reed was interested in Costume Design and theatre productions, during her HighSchool time she served as a reporter, web design, and editor-in-chief for her high school's newspaper, The Rogue News.
When she was 19 she collaborated with her mother on a novel and then Reed's sister Larkin was also included in the collaboration, then the trio negotiated and received a reported six-figure financial deal with the Arthur A. Levine imprint of Scholastic Press for the North American rights to their planned Amber House Trilogy.
Besides this, Reed played the lead role of Valerie Faust in the film "From the Dark," where she played a character of a young tour guide in Oregon celebrating her last day of work when things a dark turn.
Previously, she even worked as a reporter at the Grants Pass Daily Courier and blogged for xoJane.com, Huffington Post, and Cosmopolitan magazine. In 2014, she was a finalist for the Oregon Book Award for Young Adult Literature and was selected for the Texas Library Association's 2014 TAYSHAS List.
On January 7, 2014, the audiobook edition of Amber House and its sequel Neverwas was released and she acted as a narrator.
Family
How old is Tucker Reed? She was born on October 15, 1989, and from Los Gatos, California, Santa Clara County, U.S, she is 31 years old as of 2020.
She was born to Dan Reed (Father) and Kelly Moore (Mother), her parents are an extremely successful horror author of the book Deadly Medicine, which was released in 1988.
In 1991, her mother Kelly was a New York Times bestseller for seven weeks.
In 2000, her parents got divorced. Tucker Reed has three siblings Aisling, Larking, and John.