Trixxie World
Trixxie World is a TikTok Star, Musician and has 1.2 million subscribers on TikTok. She hasn't revealed her face and true identity, Trixxie wears a pink bunny head in all of her videos and photos.
But her fans are eager to see her face, in April 2020 she teased her fan after hitting 1 Million followers on TikTok but she never kept her promise.
Who is Trixxie World?
In September 2020, she uploaded a video titled "Face Revealed" which has 2.5 million views but she edited another face, her TikTok comments are always filled with fans asking her to do a face reveal, but it doesn't look like she wants to reveal who she is any time soon.
After she reached 1 Million followers on TikTok, she said she would make a face reveal but she never kept her promise. Fast forward to November 16th, 2020 she uploaded another video in which she duets with another user that revealed celebrity faces who hide their identities with masks, such as Daft Punk, Sia, and Marshmello.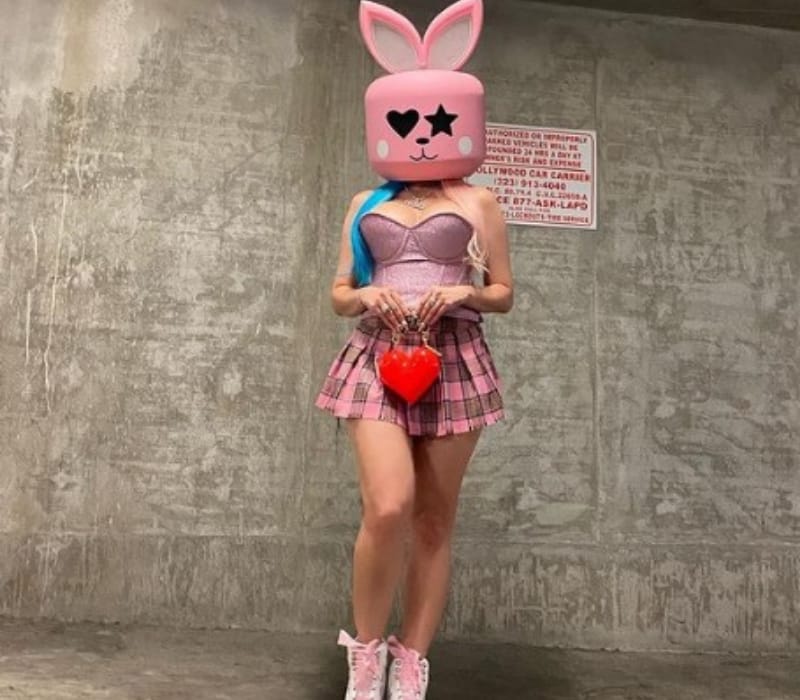 In the caption of the video, she wrote: "I can't believe no one has figured out who I am yet."
Besides this, she released her single is All of My Life with the popular DJ trio Cheat Codes. On Instagram, she boasts 108k followers and her bio reads "GAMER/MUSICIAN."
Furthermore, she also has a Youtube Channel but has only 7k subscribers and Trixxie is not very much active on that channel.
(Image Source: Trixxie World Instagram)