Travis Nagdy
Travis Nagdy aka BreeWayy was shot and killed on November 23rd, the incident took place around 12:30 a.m at2100 block of Crittenden Drive near Bradley Avenue.
According to the report, the shooting is not related to the police, but his death has not been confirmed by authorities.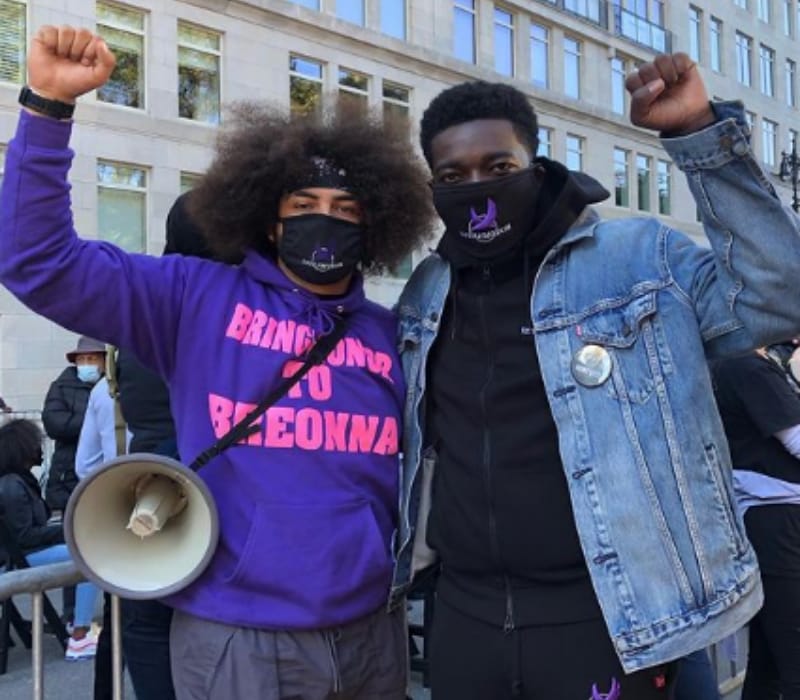 Who is Travis Nagdy
On Instagram, he went by the name cairo_egypt413. Furthermore, he was a prominent Black Lives Matter activist.
Travis Nagdy mother Christina Muimneach wrote on Facebook "It is with a heavy and broken heart that I tell you my Beautiful and Intelligent son Travis Nagdy has been tragically killed in a carjacking."
On user, Antonio commented on the post "So sorry for your loss your Son was a true inspiration to myself and the movement. He is irreplaceable and his leadership and love will be greatly missed. Condolences to you Mother. Thank you for sharing your Son with us. You did an awesome job as a mother to bring that awesome spirit into the world and he is the light he was I say to your job well done. I am praying for you."
In reply, Christina Muimneach wrote "Thank you so much! I am humbled by your words and also comforted."
Later, Jacoby wrote "Praying for you. Travis was a true leader that wasn't afraid to share his personal challenges throughout life and how he overcame them. Thank you for sharing your son with us.
One thing that I know God said to Travis is… Well Done Travis, Well Done."
On Instagram, he had 1.4k followers and his bio reads "Travis Nagdy 413, Travisx16x, $Vlexthereaper, Not a Rapper 816."
On November 14th, he shared a video and captioned "YOUR PERCEPTION OF REALITY MAY BE DISTORTED BY RACIST AND SEXIST SOCIAL CONDITIONING ‼."
Earlier, on November 7th, Travis shared a picture of himself holding a pumpkin and wrote "Couldn't think of a better way to spend Halloween 2020," and added "Spent a good part of the day passing out candy and pumpkins in the West End, part of a car caravan full of candy following the @thehopebuss starting at the New Zion Baptist Church. Organized by @stachellebussey."
Family
Christina Muimneach is the mother of Travis Nagdy and there is not much information about his father, but he also has a sister named Sarah Nagdy.
On November 11th, she shared her grandparent's picture on Facebook and wrote "Happy Veteran's Day. My grandfather on the right. Taken during peacetime. Date unknown; probably 1920s?."
Travis attended Breckinridge County High School, Adair Co. High, Green County High School, and Southern High School.
On Facebook, he mentioned that he was in a relationship.
GoFundMe Has Been Set-Up By Travis Nagdy's Sister.
During the time writing, $9,472 raised of the $5,000 goal.
The page reads "My brother was murdered. He was only 21 years old. He was an avid activist for Black Lives Matter. He was an inspirational leader. We are poor and can not afford any money at all for his funeral. Our mother lives on disability and I just lost my job due to covid. Please. Anything helps even a share."