Tammy Ortery
Tammy Ortery is a 59-year-old mum from America, she rose to fame for her Viral TikTok videos.
On TikTok, her account handle name is @ramsgirl30 and has 206.4k followers and 1.6 million likes during the time of writing. In the time of the COVID-19 pandemic, her video is the perfect recipe for America.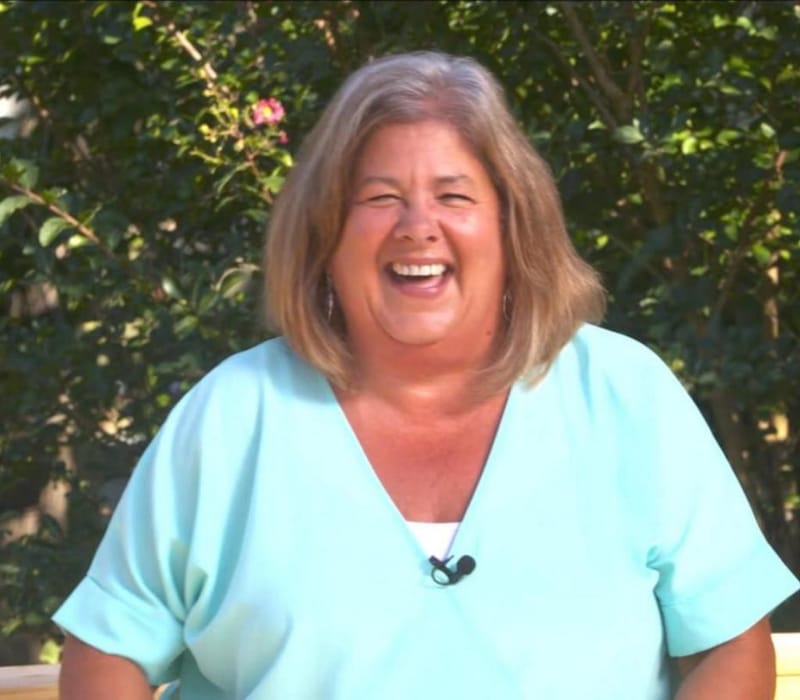 With her Dance move, she made millions and millions of people smile.
Who is Tammy Ortery?
She is a high school guidance secretary and her TikTok dance viode is going viral and one of her videos was even reposted by Janet Jackson on Instagram!.
In the TikTok platform she' know as TikTok's Dancing Secretary and all of her videos follow the same concept, with Tammy dancing in her garden to various songs.
Tammy became so famous even Miley Cyrus and boyfriend Cody Simpson are have Re-created the videos. The pop couple jumped on TikTok to show how they learned Ortery's choreography to C+C Music Factory's 1990 hit "Gonna Make You Sweat (Everybody Dance Now)."
"If we can't get back to work….. let's get back to WERK," Cyrus captioned the clip, which shows her and Simpson nailing Ortery's moves in swimsuits. (They racked up over 9 million views in 24 hours.)
Later, another clip of Ortery moving to "Lose Control" by Missy Elliott has earned more than 3 million views and she has shared clips of herself dancing to Tina Turner's "Proud Mary" and The Guess Who's "American Woman."
Furthermore, Tammy even appeared on Good Morning America and she joined the program live from her home. In the interview, she reveals that she doesn't have any professional training and simply loves to dance.
Tammy said "It's overwhelming. When I started this I just thought maybe 100 people would like it. My friends always know me to dance a lot, but it's just amazing. It's exciting. It's overwhelming. It's awesome."
Tammy has a self-entitled Youtube channel and has 1.75k subscribers.
Age
How old is she? She was born in 1969 and from the USA, she is 59 years old as of 2020.