Sasha Lee Olivier Wiki
Sasha Lee Olivier is 27 years old and from Alberton, South Africa. She is an Entrepreneur and Model, currently pursuing a double major in marketing and psychology at Wits.
She will represent South Africa at the Miss World 2019 competition in London. Sasha is regarded as a plus-size model because of her size 36 fit, Olivier could make history as the first unconventional model to take the crown.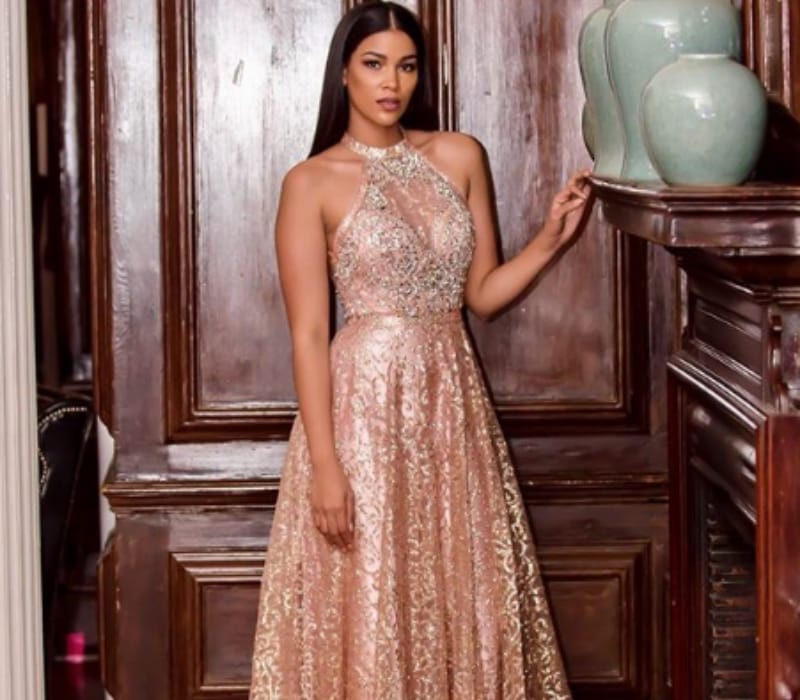 Originally from Alberton, Johannesburg, the 27-year-old was the first runner-up at the Miss SA pageant in August 2019 which was eventually won by reigning Miss Universe Zozibini Tunzi. 
Sasha Lee Olivier Career
She is the founder of the Blue Jersey Foundation through which small firms can direct some of their profits into socially uplifting projects. 
South Africa could be in line to host two global pageant winners in one year. Zozibini Tunzi stunned the world when she was crowned Miss Universe, and now it is the turn of her Miss SA runner-up, Sasha-Lee Olivier, to make us proud at the Miss World pageant.
The Miss World pageant will be taking place on Saturday, 14 December, at the Exhibition Centre, in London. 130 contestants from all over the world will compete in a series of tough challenges to have 2018's winner, Vanessa Ponce de León, pass the crown to the 69th Miss World.
However, her progress to the last two of Miss SA sparked controversy after she was registered as a 'plus-size' model, something which has never been experienced in the competition.
The 'plus-size' label sparked a conversation on social media about the harsh judgment of curvy women in the pageant and modeling industry. Sasha-Lee Olivier threw her weight in too, stating that she does not determine her body by the standards of others. Later, in an interview with Times Live, she said.
"I see myself as my size and I own that. I have never said that I was plus-size, but my industry labels me as such." TheSouthAfrican reports.
If Sasha Lee Olivier wins the pageant, Olivier will be the fourth South African to wear the Miss World crown. She'll be following in the footsteps of Rolene Strauss, Anneline Kriel and Penelope Coelen who won the title in 2014, 1974 and 1958 respectively.
Sasha Lee Olivier Family
How old is she? She was born on October 18, 1992, and from Alberton, South Africa and she is 27 years old as of 2019. Furthermore, there is not much information available about her father, mother, and siblings.
https://www.instagram.com/p/B074uX6DxPJ/
In her free time, she likes fishing, playing vintage video games and watching The Big Bang Theory. TimesLive reported that Sasha is a Rape Survivor and was sexually abused by a close relative between the ages of seven and 11. 
"I carried a deep sense of shame, believing for years that the constant attacks on me were my fault," she says on the Miss SA website. "I want men, women, and children to know that they are not to blame for their abuse."
Sasha Lee takes inspiration from Michelle Obama, a strong powerful woman.
Sasha Lee Olivier Net Worth
Estimated Net Worth of her is under review. She stands 5 feet 9 inch tall and weighs around 58KG.