Sari Yap Wiki
Sari Yap was born in 1962 and from the Philippines. She was a Businesswoman and founder of Mega Magazines. However, on September 9, 2019, she passed away and was suffering from Ovarian Cancer.
Sari's family and friends paid tribute to the founder and editor of Sari Yap. Mega Editor Liza LLarde shared a photo of Sari and herself and wrote "Thank you, Sari. You were more than a pioneer in the publishing industry. You were God's gift to the people whose lives you have touched."
https://www.instagram.com/p/B2LWIvYnmjx/
Later, host and socialite Tim Yap posted wrote "When I visited Sari months ago, she told me she was ready to go. She would save her energy to do one thing per day, and that day she had planned to see me, and that was it for her entire day. Sari told me she stopped going to parties and events and the only way we could see each other was if I visited her at home."
Furthermore, he added "That afternoon we chatted endlessly about our current and future endeavors. It was a proper catch up between friends who used to see each other every Monday night to set goals and follow up with each other for progress. We traveled together and worked on a lot of projects, the Mega Pinoy Pride Ball is one of them."
Sari Yap Career
Sari is the founder of Mega Magazine that mainly focused to publish Videos related to Fashion. Additionally, she founded One Media Group, Inc along with Suzi Salvador (Vice President). Where this group is a Filipino company focused on content publishing in the form of print magazines, e-magazine and video, and native contents.
The current President and CEO are now Archie Carrasco. Sari completed her education from the University of the Philippines Diliman with a degree in Mass Communication. Later, attended the University of Navarre in Spain and earned a Masters degree in Media Management.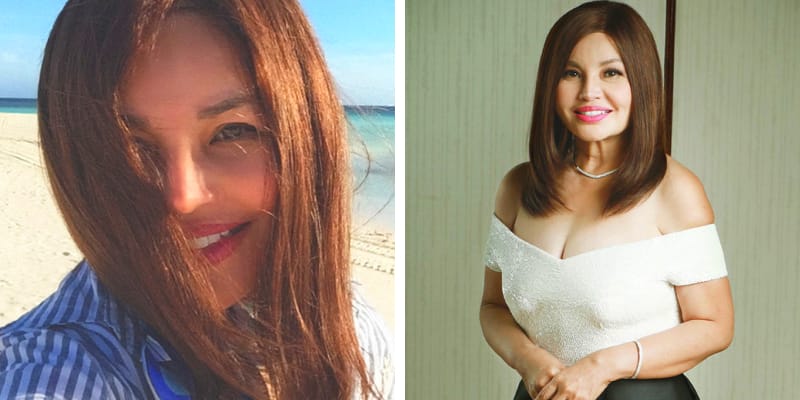 According to Onemega.com, Yap has recognized as one of the most influential people in fashion by 100 Magazine: The Most Coveted Lifestyle List. She was also included by the Filipino-Chinese Federation of Business and Professional Women of the Philippines as one of Philippine's empowered women in a book entitled, "When SHE takes the LEAD: Profiles of Women Who Have Shaped Society."
Later, in the same year, she received Agora Award for Outstanding Marketing Achievement in Entrepreneurship and was awarded as one of the Go Negosyo Women Starpreneurs at the 4th Women Entrepreneurship Summit and Expo in 2012.
Sari Yap Family
How old is Sari Yap? was born in 1962 and from the Philippines and she was 57 years old as of 2019. However, there is not much information about her father and mother.
But her father and mother were also into Business and has a sister named Ria Yap.
Sari Yap Husband
Sari is a married woman and has two children and she kept her marriage life secret and there is less information about her married life.
Sari Yap Net Worth
Estimated Net Worth of her is $5.6 Million USD as of 2019. She stands 5 feet 4 inch tall and weighs around 61 KG.