Sarah Kohan Wiki
Sarah Kohan was born on March 6, 1994, and from Sydney, Australia. She is the best know as the wife of Javier Hernández who is a Mexican professional footballer who plays as a striker for Major League Soccer club LA Galaxy and the Mexico national team.
On 21 January 2020, Hernández signed a three-year contract with LA Galaxy and became the highest-paid player in MLS. Hernández began his career in 2006, playing for Mexican club Guadalajara and in July 2010, he became the first Mexican player to join Manchester United, scoring 20 goals and winning the Premier League in his debut season.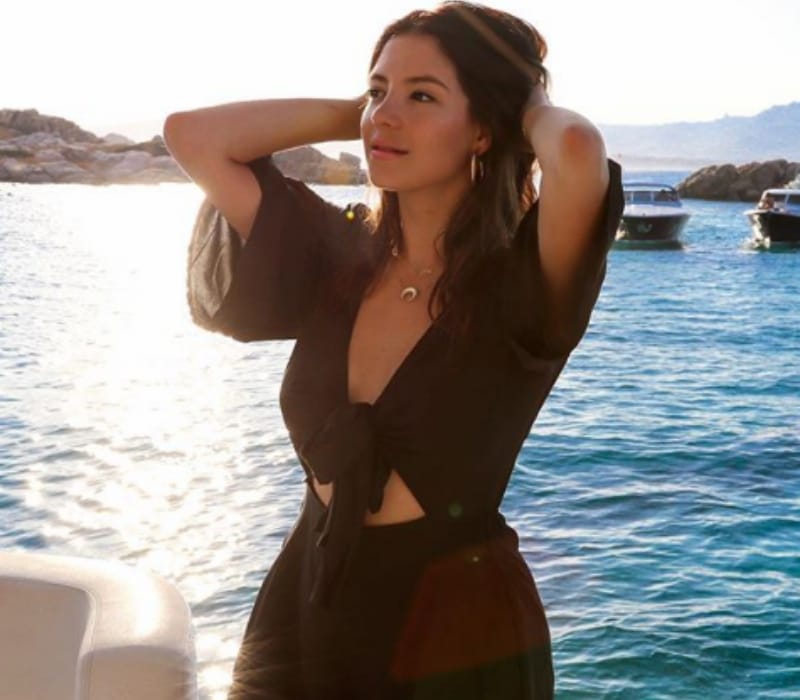 He has represented Mexico at the 2010 FIFA World Cup, the 2011 CONCACAF Gold Cup, the 2013 FIFA Confederations Cup, the 2014 FIFA World Cup, the Copa América Centenario, the 2017 FIFA Confederations Cup, and the 2018 FIFA World Cup.
Sarah Kohan Career
She is an Instagram model and travel blogger. She completed her Education from Harvard and the University of Notre Dame in Australia. Kohan is a double-graduate with a bachelor of law and bachelor of commerce degrees.
Furthermore, she studied medicine for six months but she dropped out and pursued her career in law. In an interview with FrankiesBikinis, she said.
"I left school and went to study medicine, 6 months in I decided that I wanted to switch to a double degree in Law/Commerce (much to my father's dismay – he is a surgeon). My passion for law has grown over time and I am grateful for the skills and knowledge such a diverse course has given me. It has been a serious challenge juggling my travels, social account, law school and also working as a nanny for two children that I adore when I am back home in Sydney (I have looked after them for 5 years!)."
Later, she added "Last year (2016) I had a feeling that this year (2017) would be a big one in terms of travel and so I managed to cram in 18 subjects by doing winter and summer semesters as well as normal semester time and I am so glad I did! I am also very lucky to have such a supportive network of family and friends to be there for me in times of need!."
Additionally, she is an Instagram Model and signed with Elite London and Insanity Group. Curently, she has 1.5 million-plus followers on Instagram and her bio reads "Moonstrucktraveller. Model. Law and Commerce Grad. Mum."
Sarah Kohan Age
How old is Sarah Kohan? She was born on March 6, 1994, and from Sydney, Australia and she is 25 years old as of 2019. However, there is not much information about her father and mother.
Sarah has a brother and they both were raised in Sydney and she's fluent in Spanish. Apart from this she's also a skilled diver like her father and started diving when she was 12 years old.
In her free time, she likes to paint oil on canvas, cook, surf, free dive and does Pilates in my spare time.
Sarah Kohan Husband
She is the wife of Javier Hernández and they got married ina secret ceremony, only a few friends and family members were invited. They both were romantically linked since 201 and during that time Sarah was not aware Javier was a Football player.
In January 2019, the duo revealed that they were expecting their first child together. On June 16, 2019, she shared the picture of her newly born baby boy named Noah and wrote "Early this morning at 12.27 am our beautiful baby boy Noah was born! Never have known a love like this thank you @ch14_ for giving me the greatest gift I could ever imagine. I love you both so much."
https://www.instagram.com/p/ByxxQqOlkC4/
Sarah Kohan Net Worth
Estimated Net Worth of her is $2 Million USD as of 2019. She stands 5 feet 6 inch tall and weighs around 58KG.