Matthew Gebert Wiki
Matthew Gebert was a State Department official who had been leading a secret online life as a white nationalist leader and writer, the Southern Poverty Law Center claimed in an investigation. Furthermore, he works as a foreign affairs officer in the department's Bureau of Energy Resources in Washington.
Matthew Q. Gebert's, suspension from the Bureau of Energy Resources was announced on August 8, after his affiliation with hate groups was exposed by the Southern Poverty Law Center's (SPLC) Hatewatch blog. SPLC fights hate and bigotry and monitors and exposes the activities of American extremist groups.
Over the past few years, according to the SPLC, Matthew hosted meetings of white nationalists in his home, appeared on hate-filled podcasts and published numerous articles and social media posts promoting white nationalist ideas. Gebert who lives outside of Washington, D.C. in Leesburg, Virginia, said that he became radicalized in 2015. Since then, the 38-year-old has actively recruited white nationalists and supported alt-right activities.
Hatewatch reported that Gebert knew his job was at risk if his affiliation with alt-right groups was uncovered, but said on the white nationalist podcast The Fatherland that he felt there were "bigger things than a career and a paycheck."
"I am prepared to lose [my job]. Because this is the most important thing to me in my life … in tandem with my family, of course."
Several sources told the SPLC that they had attended meetings at Gebert's home in the Washington, D.C. suburbs. And two said that Gebert was present at an invite-only dinner with the infamous Holocaust denier David Irving, where they allegedly discussed the "Jewish question," which refers to the false belief of Jewish world domination and what white people should do in response. "There was one gentleman, whom I will not name, that could have been from State," Irving admitted to the SPLC.
Gebert had Several Online Aliases, but Often Went by "Coach Finstock," Using several pseudonyms including "Coach Finstock," Gebert actively commented about white nationalism on Twitter from 2015-2019 until his accounts were recently suspended.
Furthermore, he used a variety of handles including @TotalWarCoach, @Cue1933, @WeWonFam, @Q1776, @DissentCoach, @NeverCuck, @RisenCoach, @RevengeCoach, @TerminalAmerica, and @UnbowedCoach. Gebert's WeWonFam was also posting on Gab, an internet site popular with extremists.
Gebert used social media to discuss topics with a white nationalist slant. "For posterity, here's my best guess. Pennsylvania and Michigan whites save the day," he wrote on the eve of the 2016 election.
Later, Gebert helped lead a group called the D.C. Helicopter Pilots, a chapter of Peinovich's TRS network. Hatewatch believes the term "Helicopter Pilots" refers to former Chilean dictator Augusto Pinochet's practice of killing political opponents by throwing them out of helicopters. Extremists have been known to chant "free helicopter ride" when discussing someone they oppose.
Using TRS' online message board for recruiting members in Washington, D.C. and Northern Virginia, Gebert would invite other alt-right sympathizers to meetings he discreetly called "pool parties."
Matthew Gebert Age
How old is Matthew Gebert? he is around 45 years old and from Washington, D.C. However, there is not much information about his father, mother, and siblings.
Matthew Gebert Career
Gebert graduated in 2011 with an M.A. from The George Washington University. Before joining the State Department, Gebert worked for the U.S. Energy Association and the U.S. Telecommunications Training Institute. Very few photos exist online of Gebhert, however, the USTTI has several in its 2005 catalog.
Gebert joined the State Department in 2013 after being selected as a Presidential Management Fellow. The fellowship is described as a "flagship leadership development program," for development government leaders.
Matthew Gebert Wife
He is married to Anna Gebert, 38, also identified by Hatewatch as a white nationalist and also appeared to have been involved in the so-called "alt-right," going by the name Wolfie James. One article by James ranked PBS children's TV shows by how much "Jewish influence" they had.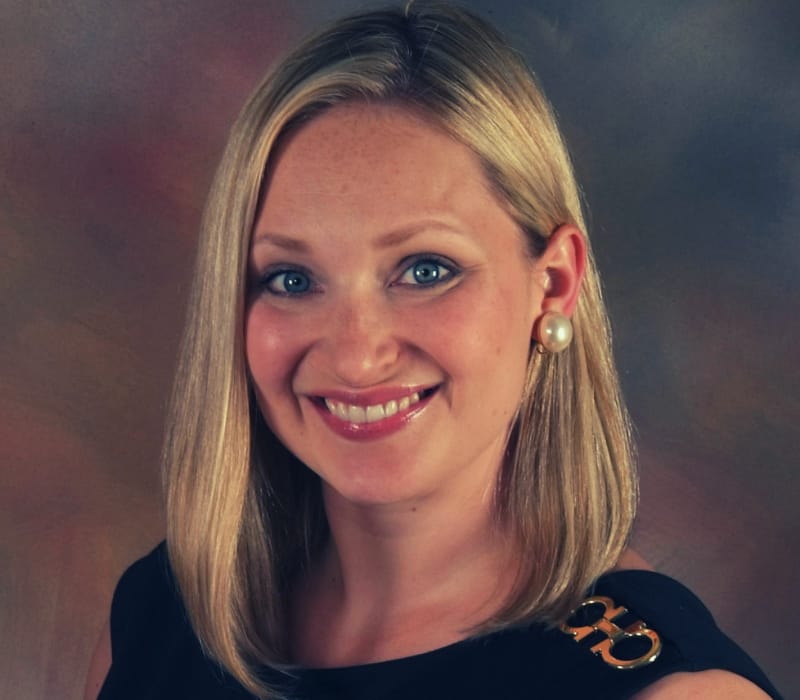 In 2017, "Wolfie James" wrote "7 Reasons Why Alt-Right Men Are The Hottest," an essay on the benefits of marrying a white nationalist.
In a 2016 post for TRS, "Wolfie James" wrote, "How to Red Pill Your Woman." "Red pill" is a slang term for radically changing someone's opinion. It describes women as being "more emotional than rational," and explains how a man can successfully convince their wife or girlfriend to accept white supremacy. "If you try to explain the concept of white genocide as if you were a shitlord professor, don't be surprised when she refuses to grasp it," she wrote.