Maryana Beyder Wiki
Maryana Beyder is the Real Estate Agent and Sales at Beyder and Company Realty. Recently, she sued a swanky country club in New Jersey after a waiter ruined her $30,000 vintage pink Hermes bag.
According to the source, this incidence occurred on Sept. 7, 2018, and the waiter dumped red wine on her $30,000 Hermes handbag and Maryana says that her pink Hermes Kelly bag ruined beyond repair. Later, she said the bag is extremely rare and it was gifted for 30th Birthday from her Husband.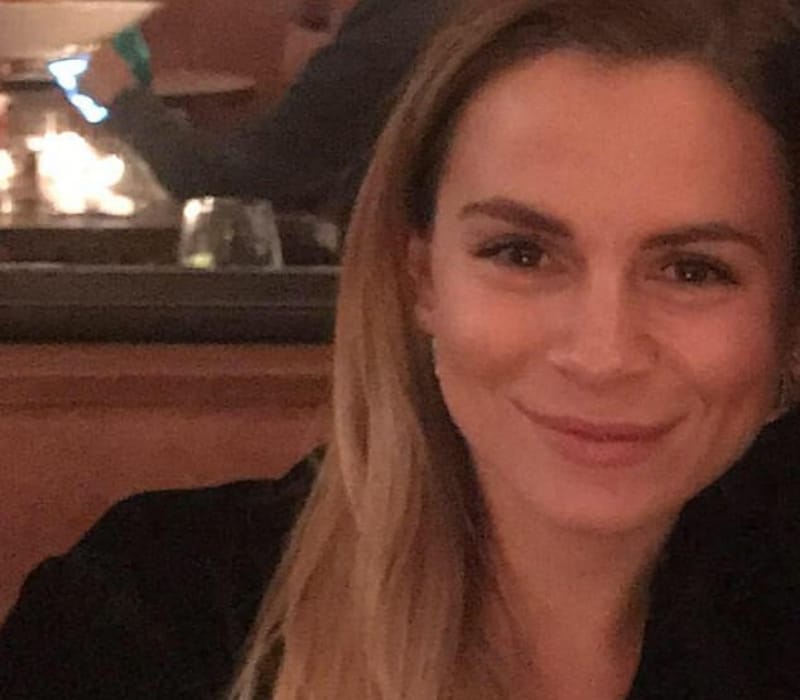 NyPost reported that Beyder's attorney Alexandra Errico says she and her client are appalled the country club is throwing their employee under the bus — and said they never meant for the liability to fall to him. "It has absolutely nothing to do with the waiter, we were not trying to collect any money from the waiter," said Errico. "There was never any intention of my client to go after this person at all. The only intention was to have the employer take responsibility."
Errico stressed that Alpine is a "very, very, very rich country club," and that he was forced to include the server in the lawsuit because of his role in the incident. "They did not have to sue their employee," Errico said. "It shows that they are acting in bad faith."
Later, in response to the Oct. 29 lawsuit filed by Maryana Beyder against the Alpine Country Club, the country club denied almost every one of Beyder's allegations — including that it was liable for the damage to her Hermès Kelly bag — and capped off the response by suing its employee, according to court records.
Louis Pechman, an employment attorney told to NorthJersey.com that, The action is called a cross-claim, where one defendant sues another in the same proceeding. "So basically what this is is that they're asking the employee to pay whatever they owe under the law to my client," said Alexandra Errico, Beyder's attorney. "So they're using their employee that they hired."
Louis Pechman, an employment attorney who says he has handled at least 200 restaurant-pay lawsuits, said the waiter should not be liable. "In general, the labor laws protect waiters from having deductions from their wages because of breakage, walkout or other issues that are the responsibility of the restaurant or the catering hall," said Pechman, who founded WaiterPay, a website that promotes awareness of restaurant employee rights.
Maryana Beyder Career
Maryana is the Real Estate Agent at Beyder and Company Realty. Earlier, she served as Real Estate Agent at Prominent Properties Sotheby's International Realty from April 2012 to July 2015.
Then, she joined Beyder & Co as a Real Estate Sales and Design Consultant and currently, she is working there and her Linkedin page reads that "I have an affinity for real estate and a love for design. Growing up in Brooklyn, NY, the city's architecture and attention to design was inspiring. I find great fulfillment in helping clients find a house, create a home and assimilate into a community. I believe fostering client relationships is the key to my success."
Apart from this, she Re-Sells High Fashin Clothes and Shoes online. On Poshmark.com Maryana sells designer clothes, shoes, handbags, and many stuff. Most of the items she sells are of designers like Moncler, Saint Laurent, Giuseppe, and Balenciaga.
Maryana Beyder Husband
She is married to her Husband Igor Beyder and this couple shares three daughters and they live in Alpine, NJ.