Mary Cain Wiki
Mary Cain was born on May 3, 1996, and from New York City, USA. She is a professional American middle-distance runner from Bronxville, New York and she was the 2014 World Junior Champion in the 3000-meter event.
In 2015, she left the Oregon Project and spoked about the pressure she said she felt there to become "thinner and thinner and thinner." According to Good Morning America, she said "So many people looked at me at that time and thought that I was living the dream, and in certain ways, I thought I would be," Cain said in an interview that aired Friday on."
Later, she added ." But nobody cared about me as a person. I was a product and I didn't know how to cope." In 2019, the New York Times published a video op-ed from Cain in which she stated that the deterioration of her running performance was due to the poor coaching practices within the Nike Oregon Project.
Cain stated that Alberto Salazar and other coaches within the team had an insistence that she lose and maintain a certain weight, sometimes with the aid of banned substances, which ultimately resulted in physical and emotional distress. Cain lost her period for three years and her bones became very fragile, to the point where she broke five bones while in the Nike program.
Nike said on Friday it would investigate the "deeply troubling" allegations of emotional and physical abuse made by Mary Cain against its Oregon Project, a distance-running training program. In the video, she accused Salazar of shaming her in front of others on the team when she did not reach the required weight targets.
She said that her low weight caused her to miss her period for three years, leading to lower levels of estrogen and five broken bones.
Mary Cain Career
In her career, she participated in many world championship and she made debut in 2012 at World Junior Championships in Barcelona, Spain. Later, she also participated at NACAC U23 Championship, 2014 World Junior Championships, 2012 US Olympic Trials, 2013 USA Outdoor Track and Field Championships, 2015 USA Outdoor Track and Field Championships and US Olympics Trials 2016.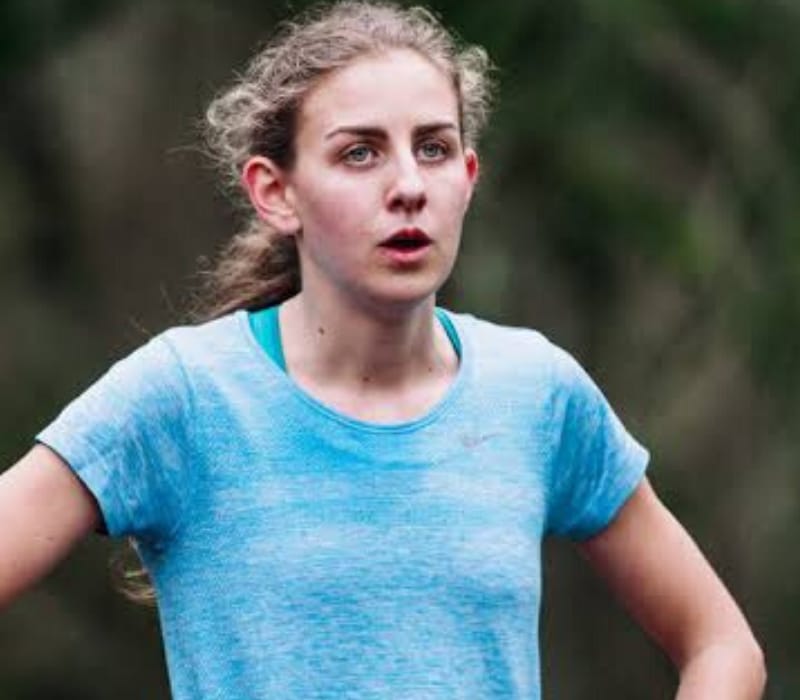 She is the youngest American athlete ever to represent the United States at a World Championships meet after competing in the 2013 World Championships in Athletics in Moscow. Cain was a high school middle distance phenom from New York, qualifying for the Olympic Trials in 2012 at 16. Later that year, she began training with Salazar and continued to do so until 2015. Her later performances on the track did not match her early promise.
Mary Cain Family
How old is Mary Cain? She was born on May 3, 1996, and from New York City, USA and she is 23 years old as of 2019. She is the daughter of Charles (father) and Mary E (mother).
Mary also has three sisters, Aine, Catherine, and Mairead. She grew up in Bronxville, New York, in Westchester County, north of New York City, and was noticed in the seventh grade for her running ability. She completed her education from Bronxville High School and attianded the University of Portland in Portland, Oregon.