Lauren Kwei
Lauren Kwei was born in 1997 and from West Virginia, USA. She served as an Emergency Medical Technician (EMT) but gone viral after her name was outed in a New York Post article after she wished to remain anonymous.
To the New York Post, Kwei told she sold photos of herself on OnlyFans to "Make Ends Meet" because she didn't earn enough money at SeniorCare EMS, which is an ambulance service in the Bronx.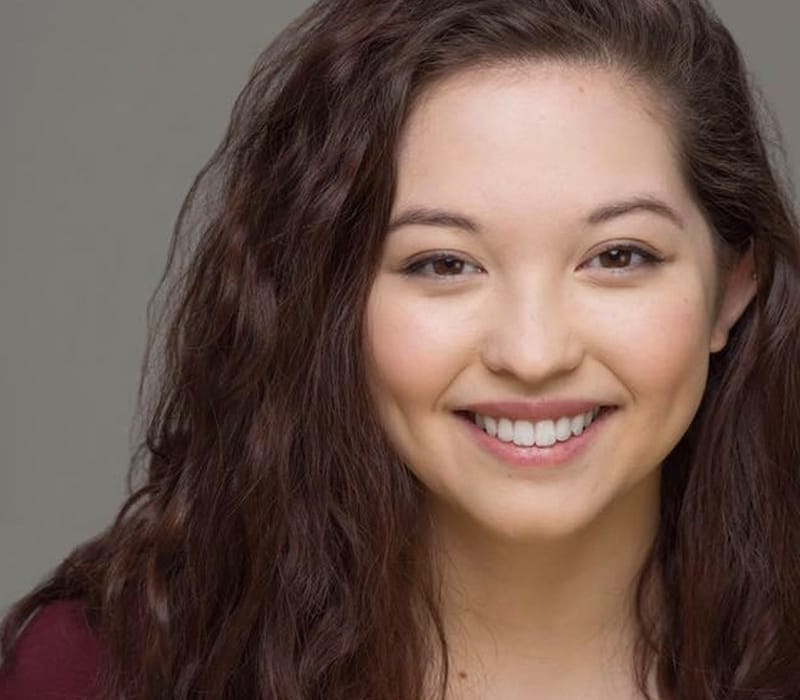 Since then, the New York Post has received backlash after exposing Lauren Kwei's name in an article which was published on December 12th, 2020 titled "NYC medic helped 'make ends meet' with racy OnlyFans side gig."
Kwei said on a GoFundMe page that the Publication went against her will and did publish her name and now it might risk her job, she said. Furthermore, she claimed that the Publication misquoted her and made her appear "flippant and uncaring", shaming her for engaging in sex work outside of her job as a paramedic.
Who is Lauren Kwei?
In 2015. Lauren moved to New York City to study musical theater at The American Musical and Dramatic Academy. Later, she graduated in 2017 and decided to pursue her career in the entertainment industry but later decided it was not for her.
Then, she became Emergency Medical Technician (EMT) and earned $15 per hour, in 2018 she started working for SeniorCare EMS. In February 2020, Lauren graduated from paramedic school and was working for SeniorCareEMS, an ambulance company serving hospitals on New York's 911 system.
After serving for two years she joined the Center for Allied Health Education and become a licensed paramedic and used to earn $25 per hour. However, her salary couldn't help to rent an apartment in the Bronx which is more than $1,600.
On December 12th the New York Post published an article titled "NYC medic helped 'make ends meet' with racy OnlyFans side gig." According to the Post, she sold photos of herself online because it's was easy and it never interfered with her job as a paramedic.
Lauren handled the Twitter account @foxxyllama but now her account is set private and she appears to have either suspended or deleted her Instagram account. Furthermore, she even deleted the OnlyFans account.
On December 13th, she launched a GoFundMe campaign, and during the time of writing $50,504 raised of the $5,000 goal. According to the page.
"Lauren is a paramedic, working on the front lines in one of the hardest-hit areas of the country making little money. In order to support herself during the pandemic as well as her family, Lauren turned to sex work. Recently Lauren was contacted by a national newspaper, Lauren asked to please remain anonymous and not be named. The newspaper and journalist (male) decided against honoring her request instead of quoting her and misquoting her making her appear flippant and uncaring. In reality, Lauren is now at risk of losing her job, losing her ability to help support her family, her father is extremely ill and Lauren has nowhere to turn. We are asking for donations to help Lauren keep her freedoms of choice and expression to support herself during her legal battles against the newspaper and her fight to keep the job she loves."
Later, she also clarified why she hadn't taken on overtime shifts with the ambulance service instead "I sold pictures of myself on the internet for extra money because it's easy. I didn't pick up extra shifts because I cannot work 40+ hour weeks and maintain my mental health. I did not ask my parents for help because I'm an adult and wanted to make my own money. I never once spoke of my pictures at work or used my job as a paramedic to solicit subscribers. I know I did nothing wrong and I have nothing to be ashamed of. Most of the quotes in that article are me defending myself to this reporter. He did not include that I begged him to remain anonymous (which was never agreed to) and that I told him my safety and job were going to be at risk if he posted this article. He truly did not care."
Family
How old is Lauren Kwei? She was born in 1997 and from West Virginia, USA, she is 23 years old as of 2020.
Kwei returned to her hometown in West Virginia to help care for her father, who was recovering after going into cardiac arrest.
However, there is very little information about her father, mother, and siblings.
(Image Source: New York Post)