Catie Lazarus
Catie Lazarus was 44 years old famous for her podcast 'Employee of the Month' has passed away on December 13, 2020.
Her death was confirmed by her friend Miriam Gottfeid, she tweeted "Devastated to learn of the death of my friend @catielazarus, a brilliant interviewer and host of Employee of the Month show, who bore terminal cancer with incredible grace for the past six years. May her memory be a blessing."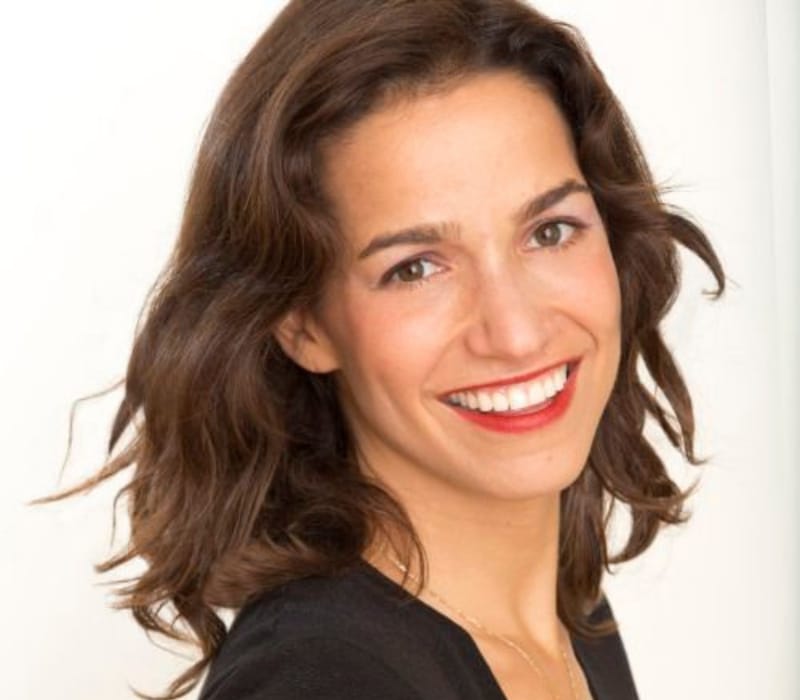 Then, she added "The nights I attended her show were among the best I've spent in NYC, especially the after-parties where all of the guests mingled at the Library bar at the Public. I desperately miss that kind of NYC night, and I will always associate it with Catie."
Lin-Manuel Miranda tweeted, "Catie was the funniest, kindest and sweetest. Grateful for every #EmployeeOfTheMonth show I got to see, she was never less than brilliant. Heartbroken for her friends and family and @offbookbeatbox & @arthurlewis, who played in her band and adored her. #RIP"
Catie was battling cancer for a long time and during her time of death she was at her home in Brooklyn.
Know About Catie Lazarus
She was a Writer, Storyteller, and Talk Show Host, Catie best know for her podcast 'Employee of the Month,' which has been running for 10 years. In her career, she was awarded "Best Comedy Writer" at the ECNY Awards and was named one of New York's "Top 100 New Yorkers."
Catie started her career after she dropped out of her doctoral studies to write comedy after an impromptu improv lesson from Tina Fey at an Empower Program conference. Furthermore, she performed for the first time at Stand Up New York and won the contest and also won another stand-up contest at the Laugh Factory.
Later, she enrolled in improv theater at the Upright Citizens Brigade. Catie soon became famous among the audience and performed at New York's Public Theater shows.
According to her website, "Between her insatiable curiosity and innate compassion, she may have been born, or, at least, bread to host a talk show and to interview folks. Her utterly unique background in psychology, journalism, and comedy is why The New Yorker found that 'Lazarus gets people to open up in ways that others cannot.'"
"ATIE LAZARUS is a writer and host of EMPLOYEE OF THE MONTH, a live talk show and podcast produced by Slate. She has contributed drivel to The New York Times Magazine, The Atlantic, The Daily Beast, Marie-Claire, Cosmo, Out Magazine, Funny or Die, IFC, Slate Sundance Channel, The Forward, and multiple anthologies. It's all exciting. @catielazarus."
Family
How old is Catie Lazarus? She was in 1976 and from the USA, she is 44 years old as of 2020.
She was born to Simon Lazarus III (Father) who served as a policy adviser to President Jimmy Carter and there is not much information about her mother. Carter has a brother named Ned Lazarus, who co-founded the Co-Existence Center for Seeds of Peace.
Her last Instagram post was on November 7 and showed her and a friend supporting the Biden/Harris presidential ticket.
She wrote "In shock, I walked my dog and then saw a Rabbi blast the #shofar in honor of @repjohnlewis and #rbg, and @senschumer cheering "Go Home Donald Trump." I am happy to send him masking tape for his move. bidenharris2020 #sanity"