Katherine Williams-Dunning
Katherine Williams-Dunning was 27 years old and daughter of Hank Williams Jr passed away in a car accident, on June 13th she lost her life in a horrific accident on Highway 79 in Henry County, which is about 100 west of Nashville, Tennessee.
According to the source, she was driving and her Husband Tyler Dunning, 29, with whom she shares two children, was in the passenger seat. Later, he was airlifted to Vanderbilt University Medical Center. However, his health condition has not been revealed yet. Lt. Brad Wilbanks, Tennessee Highway Patrol spokesman said that she was driving a 2007 Chevrolet Tahoe that was involved in a single-vehicle collision near West Antioch Road Northeast of Paris.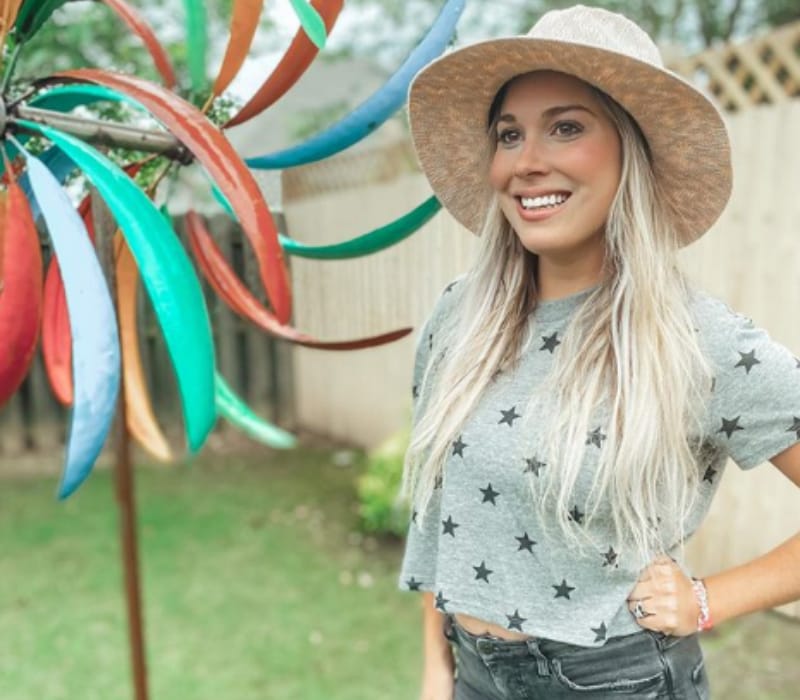 At 7:44 p.m, her SUV towing a boat was traveling Southbound on Highway 79 after the SUV crossed over the dividing median on the four-lane highway and rolled over, crossing Northbound lanes and stopping on the East shoulder. She died from injuries sustained in the accident on the scene.
Williams-Dunning brother Sam Williams shared on Facebook, "My sister and brother in law have been In a terrible accident. Please pray for them so hard." Curently, "This is an active investigation and more details will be made available later," Tennessee Highway Patrol spokesman Lieutenant Brad Wilbanks said.
Family
How old is Katherine Williams-Dunning? She was born on October 21, 1992, and from the USA, her age is 29 years old during her time of death. She is the daughter of Hank Williams Jr (Father) and Mary Jane Thomas (Mother), Katherine has a brother Sam Williams (Singer) and half-sister of Shelton Hank Williams (Hank III), Holly Williams and Hilary Williams.
Hilary Williams took a break from her singing career after getting in a nearly fatal car crash with her sister, Holly, in 2006. While driving from Nashville to Louisiana, she was passing through Mississippi when her truck did a 360-degree turn and flipped four times.
Furthermore, her grandfather, Legendary Country Artist Hank Williams, died in a car at age 29.
Her father is a Grammy Award-winning artist known for hit songs such as "Whiskey Bent and Hell Bound," "Born to Boogie," and "All My Rowdy Friends Are Coming Over Tonight," which later version became the theme song for ESPN's "Monday Night Football."
Katherine's mother Mary Jane Thomas is the third wife of Hank Williams Jr and they tied the knot in 1990. Hank Jr. has a total of five children from his previous marriages to Becky White and Gwen Yeargain.
Husband
Katherine Williams-Dunning was married to Tyler Dunning since October 2015 and she leaves behind two children, a 5-year-old son named Beau Weston and a 2-year-old daughter named Audrey Jane.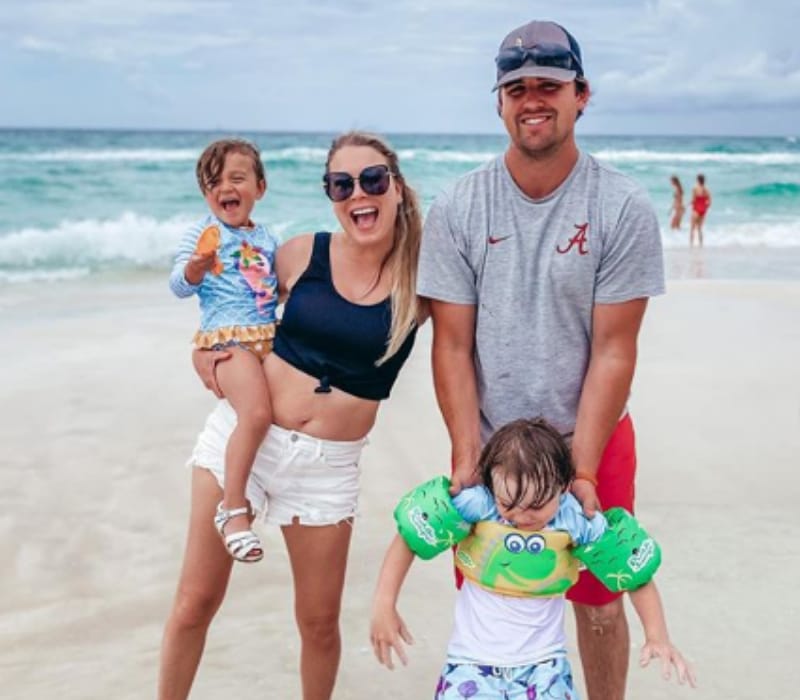 In January, she posted a picture of a family trip and wrote "This weekend was full of love and making memories with so many. I am at a loss of words for all of the weekend's tragedies. I am hoping to continue to strive to be more present in each and every moment. This life is short and there's so much love to show and spread. So be kind to yourself and to others because we really never know."
https://www.instagram.com/p/B73tVlQHmPV/
Net Worth
Estimated Net Worth of her is under review. She stands 5 feet 4 inches tall and weighs around 62KG.