Jolie King Wiki
Jolie King and her Boyfriend Mark Firkin was arrested in July in Iran after allegedly flying a drone near Tehran. However, Australia's Foreign minister affairs minister confirmed that the couple has been released from the Jail.
This couple is happy to return to Australia and they were been detained by Iran. Marise Payne the Australian foreign affairs minister said that "It is with some enormous relief that I announce that they have been released and returned."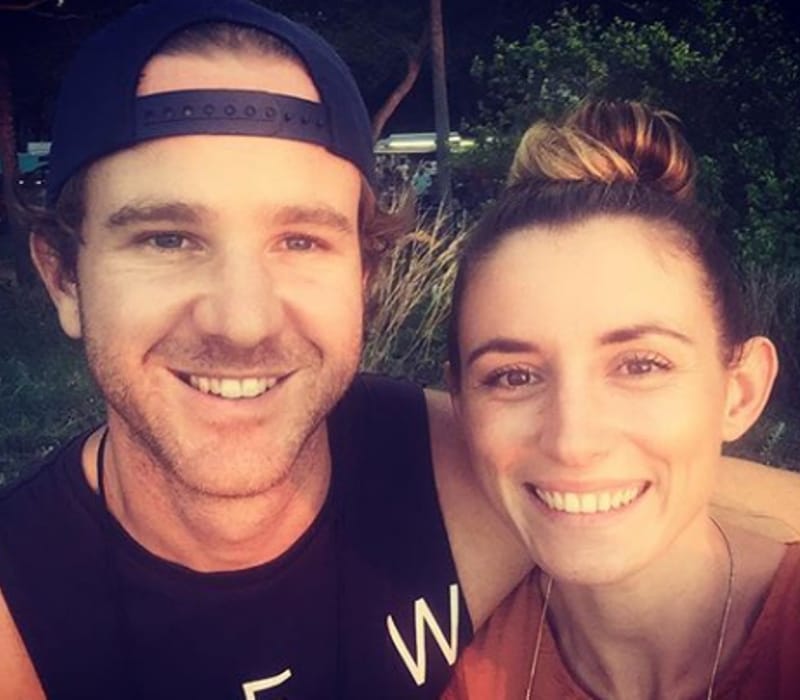 Jolie is the British-Iranian blogger and her Boyfriend Mark Firkin is from Australia. This couple spent almost three months in the evil Iranian Jail and according to the fellow inmate, Nazanian Zaghari-Ratcliffe says she saw Jolie during they were detained and said that she was scared and Disoriented.
Where Jolie King is the Building Designer and Australian Boyfriend is the construction manager. Jolie's last Instagram post was on June 28, 2019, and she posted the picture of her while riding a horse and captioned.
"I couldn't have asked for a better start to Kyrgyzstan!
One thing that constantly blows me away is how friendly people can be to complete strangers (us). Take this particular morning for example; after only being in Kyrgyzstan for a few hours a shepherd rode up to our camp to say hi and offer me a ride on his horse. He hung out with us for a little while, tested out our camp chairs then went on his way with his mates when they came past. So thanks to this lovely shepherd for an unforgettable morning!"
https://www.instagram.com/p/BzPrbuhg_oo/
Yes, this was her Last Instagram update before she was taken into custody by Iran after they flew the Drone without the Licence. Curently, they have safely returned to Australia and all the charges have been dropped.
This couple was crowdfunding a road-trip and they traveled from Australia to Britain. They also have a Youtube channel called "The Way Overland" and they have around 24.2k subscriber and the about section reads "Hi! We're Jolie and Mark. From July 2017 we'll be driving from Perth, Aus to London, UK in our converted Landcruiser.
We're looking forward to providing weekly* updates of the trip so make sure to subscribe to not miss out on any of the action.
If you like the videos and want to support their production check out our Patreon page, we'd really appreciate it."
On May 4, Jolie wrote on Instagram "Theres snow possible way this could get better Pakistan, you're a gem!."
https://www.instagram.com/p/BxBuU70gL2T/
On June 26, 2019, this couple posted the last Youtuber video titled "GET TO PAKISTAN NOW!! – AUSSIES DRIVING PAKISTAN – The Way Overland – Episode 60" and the description of video reads.
"We've already completed the first half of the Karakoram Highway and in this episode we'll be (almost) finishing it off!
From our last stop at the ski resort in Naltar Valley we head back down the dramatic 16km track to the KKH to then continue on for another 63kms to Alliabad. I couldn't help repeating how beautiful this drive was as we wound our way around each bend, it honestly felt like the scenery kept getting better and better!
Arriving in Alliabad we went to a hotel called "Mountain Story" which was a recommendation from our friend Sana. One of his friends owns a beautiful mountain lodge style hotel and restaurant and was kind enough to let us camp out the front and use his facilities including a nice hot shower (always the most appreciated thing to have)! We ended up staying for two nights and made the most of having power and wifi to catch up on making the videos as well as taking in the beautiful view. Thanks for having us Atif!
On the way to our next camp spot at Borith Lake we stopped in at Hussaini Bridge; a pretty scary suspension bridge (if you ask me yes, though I'm terrified of suspension bridges! Ha!).
Just a few kilometres from Hussaini is Borith Lake. Here we found a nice little spot to camp up for a couple of days as we celebrated Mark's birthday with some pancakes.
Up the track from Borith Lake is the majestic Passu Glacier. A short walk from the end of the road takes you up a surprisingly well built track along the edge of the mountain to a great lookout point over this very white glacier.
Our next stop was just down the road to check out the Passu Cones, an iconic and dramatically beautiful mountain range. It was really cloudy when we first arrived at our camp spot though thankfully the following morning the clouds cleared and the sun came out briefly giving us just enough time to capture some epic footage.
From here we continue driving to the border town Sost through these beautiful mountains.
That's it for this episode, thanks for watching! Join us in the next one as we finish off our time in Pakistan and also for our new country wrap up segment!"