Jessica Krug
Jessica Krug aka Jess Lam Bombera is the George Washington associate professor exposed herself on Thursday, September 3, 2020, in a Medium essay titled, "The Truth, and the Anti-Black Violence of My Lies."
On Thursday, Jessica admitted she is actually white after identifying as a black woman for years, Krug grew up as a white Jewish child in Kansas City but has assumed various Black identities throughout adulthood.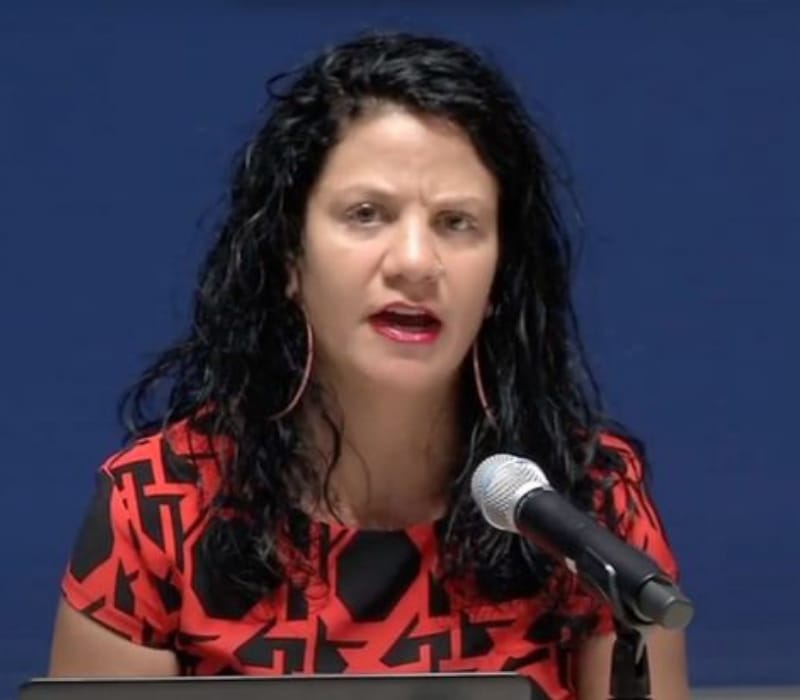 Recently, she published a story for Essence named "On Puerto Rico, Blackness, and Being When Nations Aren't Enough," which was reposted by Caribbean news and culture site Repeating Islands on Aug. 29. Furthermore, the Krug's book Fugitive Modernities was a 2019 finalist for the Frederick Douglass Book Prize.
She asked for people to cancel her, saying "I am not a culture vulture. I am a culture leech." Later, she wrote "To an escalating degree over my adult life, I have eschewed my lived experience as a white Jewish child in suburban Kansas City under various assumed identities within a Blackness that I had no right to claim: first North African Blackness, then the U.S. rooted Blackness, then the Caribbean rooted Bronx Blackness," and added, "I have not only claimed these identities as my own when I had absolutely no right to do so."
Who is Jessica Krug?
Krug is an associate professor of history and Africana Studies at George Washington University and the author of Fugitive Modernities: Kisama and the Politics of Freedom.
Also, she is a finalist for both the Harriet Tubman and Frederick Douglass book prizes. At George Washington University she taught six classes, according to the University Website.
Jessica is a historian of politics, ideas, and cultural practices in Africa and the African Diaspora, with a particular interest in West Central Africa and maroon societies in the early modern period and Black transnational cultural studies.
Her next book, Fathers of No Nation, explores the relationship between seminal fugitive/resistance leaders and the gendered politics of authority and state in São Tomé, the Dominican Republic, and Jamaica from the sixteenth century through the present.
Additionally, she has also written on hip hop, politics, and gender in both Angola and New York City, as well as the transnational ritual idioms of politics in Jamaican Maroon societies in the eighteenth century.
Talking about her education she graduated with a Ph.D. from the University of Wisconsin-Madison in 2012.
Jessica Krug Belives in Cancel Culture and She Does Not Expect Anyone To Forgive Her.
She has previously considered coming forward, but never found the strength. "I am a coward," she writes and then repeats it. "You should absolutely cancel me, and I absolutely cancel myself." Krug wants to take accountability for what she's done and wrote that this should result in her being canceled.
She continued, "I should absolutely be canceled. No. I don't write in the passive voice, ever, because I believe we must name power. So. You should absolutely cancel me, and I absolutely cancel myself."
As for the next steps, she is lost, "I don't know how to fix this," she goes on. "I don't know what to build from here. I don't know that it is possible to repair a single relationship I have with another person, living or dead, and I don't believe I deserve the grace or kindness to do so."
"I would never ask for nor expect forgiveness. I long to repair my relationships on whatever terms those whom I've harmed need, but only those whom I have harmed can decide if they are willing."
However, George Washington University has yet to confirm Krug's identity, but her faculty page lists her as a specialist in African American history and Latin America.