Jason Gelinas
Jason Gelinas is the Citigroup employee and the operator of QMap, the most popular website regarding the QAnon conspiracy theory. Qmap.pub is among the largest websites promoting the QAnon conspiracy, with over 10 million visitors in July.
The QAnon theory posits that President Donald Trump is battling a "deep state" ring of child-sex traffickers, and the Federal Bureau of Investigation reports that it has already motivated some domestic extremists to violent acts or to threaten violence.
What Is QAnon? Where it's a political conspiracy theory where it claims that a mysterious government employee and President Donald Trump working to uncover a child sex trafficking ring that is operated by Satan-worshipping Democratic politicians and liberal activists.
Furthermore, in supporting this Trump referred to QAnon followers as "people who love our country," in August 2020. Donald Trump's inner circle has shown signs of support for the conspiracy or its followers, and President's son, Eric Trump, have posted QAnon imagery.
According to Bloomberg, QAppAnon also runs a Patreon account and received more than $3,000 a month in donations and QAppAnon announced on Patreon an upcoming Android app named "Armor of God," a social network for followers of QAnon in March 2020.
In the Google Play store, the "Armor of God," the app describes itself as a platform designed for patriots worldwide to create and share content including prayers, news, memes, and posts.
Who is Jason Gelinas?
He worked as a security analyst for Citigroup, Jason Gelinas is from New Jersey and New Jersey state records connect QAppAnon to Gelinas's home address.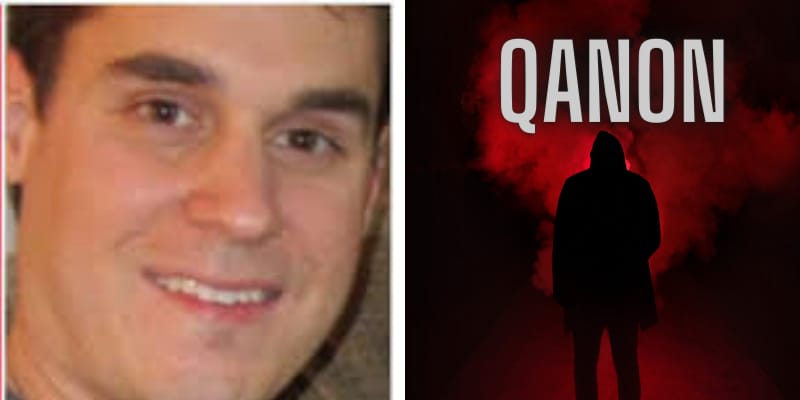 According to his Linkedin profile, he graduated with a bachelor of arts in information systems from Fordham University and an MBA from the same school.
Fact-checking website Logically.ai revealed that Jason Gelinas is the operator of QMap and it also claims that it's unlikely that Gelinas is Q or even that he was involved in the group's origins.
Furthermore, the fact-checking website referred to Gelinas as the developer and mouthpiece of the site. From May to July, QMap received 10 million visits per month and in August 2020 it has received more than 7.6 million visitors.
Jason Gelinas's address is also linked with another website named "Patriot Platforms," which has been removed and it describes itself as "Patriot Platforms is a technology company building next-generation social media applications and tools." The Bloomberg reported that Jason's e-mail id was also associated with an app named Armor of God and it also has been removed from the Play store.
Who old is Jason Gelinas?
How old is Jason Gelinas? He was born in 1974 and from Berkeley Heights, New Jersey, he is 42 years as of 2020.
However, there is less information about his father, mother, and siblings.
Wife
He is married and has children, there is not much information available about his wife during the time of writing but will be updated in the future.
(Image Source: Jason Gelinas Facebook)