Hannah Berner was born on August 12, 1991, and from Brooklyn, New York, United States. She is a Tennis Player, Social media personality, and rose to fame after appearing in the Summer House reality show.
Later, she appeared in Bravo's Chat Room, a show in which some of the network's most opinionated women come together, along Hannah other cast member's are Gizelle Bryant ("The Real Housewives of Potomac"), Kate Chastain ("Below Deck"), and Porsha Williams ("The Real Housewives of Atlanta").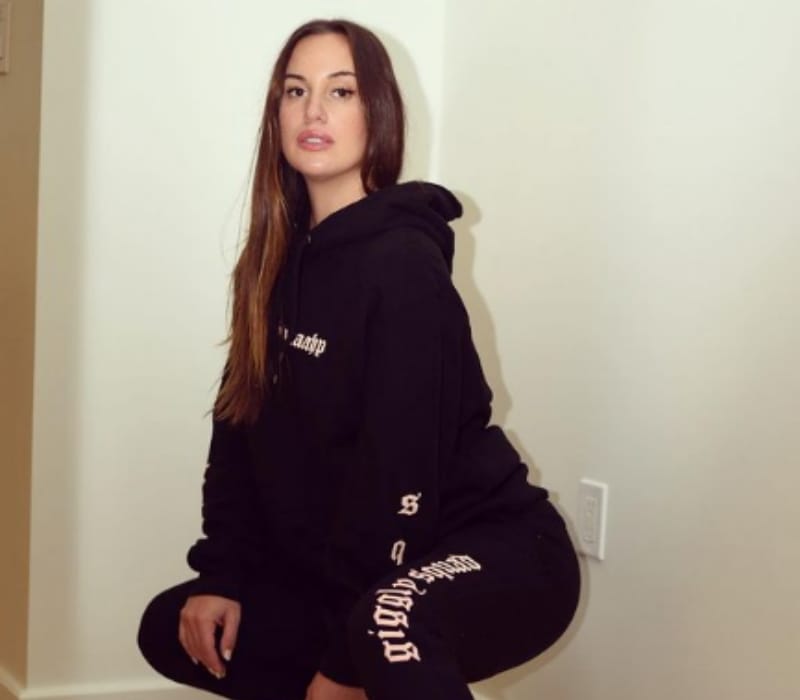 Who is Hannah Berner?
Curently, she is the cast member of Summer House on Bravo, in the show she gained audience appreciation for her humor, and Hannah sports an honest attitude in the show. In the Summer House reality shows a group of friends will spend time together at a Hamptons home.
The fifth season of "Summer House" returns to Bravo on Feb 4, 2021, and for the first time, it was shot for six weeks in a Covid bubble.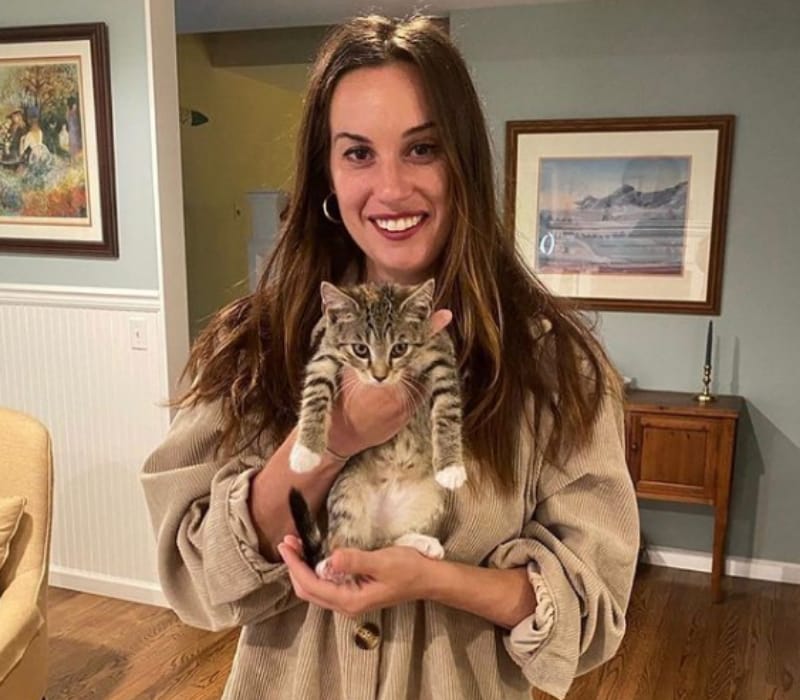 In season 15, Ciara Miller joins the cast as the newest roommate and friend of Luke Gulbranson, the cast member of season five are, Amanda Batula, Carl Radke, Carl Radke, Danielle Olivera, Hannah Berner, Kyle Cooke, Lindsay Hubbard, Luke Gulbranson, and Paige DeSorbo.
Talking about her career, Hannah began working at Nets Basketball as Community Relations Intern and served there for over a period of four months, and then worked as the Student-Athlete Tennis at the University of Wisconsin Madison. Also, Hannah served as the On-Air Reporter and Post-Production Intern.
From May 2013 to August 2014, she served as the Reporter and Social media manager at KDHamptons.com, where she worked in the editorial process and covered the luxury lifestyle of the Hamptons including writing, covering events, layout design, and producing video content. Later, she joined Vivial as Digital Marketing Executive.
Also, in her career, she served as Digital Marketing Manager at The Home T, Video Production Assistant at Scout Media Network, Sports and Fit Model at BICOASTAL MGMT, and Creative Video Producer at Betches Media. From November 2018 to the present, Hannah is hosting a podcast named Berning in Hell.
Curently, she is serving as an Air Personality at NBCUniversal Media, LLC. Besides this, Hannah is an advocate for mental health and grew up playing competitive tennis professionally. Looking at her educational background, Hannah attended Poly Prep Country Day School and The Beacon School, in 2013 she graduated from the University of Wisconsin Madison with a Bachelor of Arts, Major in Communication Arts Rhetoric, and Certificate in Gender and Women's.
Age
How old is Hannah Berner? She was born on August 12, 1991, and from Brooklyn, New York, United States, she is 30 years old as of 2021.
She was born to Dan Berner (Father) and Lenore DiLeo-Berner (Mother), Hannah also has a brother named Dan, her maternal grandmother Vera DiLeo and grandfather, Jerry Berner is of Middle Island.
Boyfriend
She's dating Irish-American comedian, Des Bishop, the duo has been dating since last year July. Hannah is 29 and Bishop is 44 years old and there is definitely a huge age gap between them.
She said on Amanda Hirsch's Not Skinny But Not Fat podcast in mid-October "So I actually saw him at the Comedy Cellar like, five years ago," and added "He went up and he was so swaggy and confident and cute. But he was talking about how he lives in Ireland. So I was like, 'Oh, well, that guy's so hot. But he lives in Ireland.'"
However, after few years Bishop followed Berner on Instagram but over the summer he messaged her on Instagram "Do you want to get coffee?," she replied, "'Yes, here's my digits." Later, in the podcast, she told "He made me laugh so hard. So then we just hung out for like, four hours. I was too COVID-paranoid to kiss him. Then we hung out again and we had sex. And then the rest is history."
When asked about the 15 years age gap she said "If I was in my early 20s meeting another guy in his young 20s, we grow together, we learn about stuff together," and added "Now, I feel like I know what I want. I'm very focused on my career. I know where I'm going."
Net Worth
Her Net Worth is $600K USD as of 2021. She stands 5 feet 6 inches tall and weighs around 54KG.