Drew Drechsel
Drew Drechsel was born on January 6, 1989, and from Florida, USA. He is an American Ninja Warrior, Professional Parkour Performer, Gym Owner, and Social Media Personality. In 2011, he first appeared in the American Ninja Warrior and made a life out of ANW.
On September 7th, 2020, American Ninja Warrior Drew was edited out of the show because he's facing federal sex abuse charges. Drew Drechsel, who competed in Ninja Warrior Australia v The World, was charged with the manufacture of child pornography, and enticement of a minor to travel for illicit sexual conduct.
In the latest episode some viewers reported seeing a graphic that read, "Due to legal proceedings currently involving one of the members of Team USA, Channel Nine has made the decision not to show his run in tonight's episode of Ninja Warrior Australia v The World."
Drew was charged in mid-August 2020, and he was arrested on federal sex abuse accusations. After his arrest, the U.S. Department of Justice released a press release and alleged that "a Florida man was arrested today and charged with seeking sex with a minor and inducing her to send him sexually explicit images."
According to the report, a teenager filed a criminal complaint, alleging she first met Drechsel, 29, in 2014 at an event attended by other American Ninja Warrior contestants. The two exchanged numbers at the event and began texting each other, her complaint said.
Then, Drew invited her to his gym in Connecticut and the two had sex, during that time she was just 15 years old. According to the complaint, The mother told investigators Drechsel did not deny having sex with the teen but stated "he did not know her age at the time," the complaint said.
However, over the next two years, Drechsel and the victim had sex several more times, according to the complaint, NZHerald reports.
American Ninja Warrior spokesperson for the network told USA Today: "We are shocked and disturbed to learn about the charges alleged against Drew Drechsel. 'American Ninja Warrior' is a family show that has inspired countless people, and we will not let the actions of one contestant tarnish the hard work and amazing stories of so many. Moving forward, the American Ninja Warrior brand will sever all ties with Mr. Drechsel, including his appearance on future seasons of the show."
Dreschel's lawyer Frank J. Riccio II wrote on Twitter: "Mr. Drechsel is presumed innocent of the charges and that presumption will remain throughout the pendency of his case. He intends on entering a 'not guilty' plea. It is respectfully requested that you respect the privacy of Mr. Drechsel and his family."
Career
He is a former winner of the American Ninja Warrior and program director at New Era Gym in Hamden, Connecticut.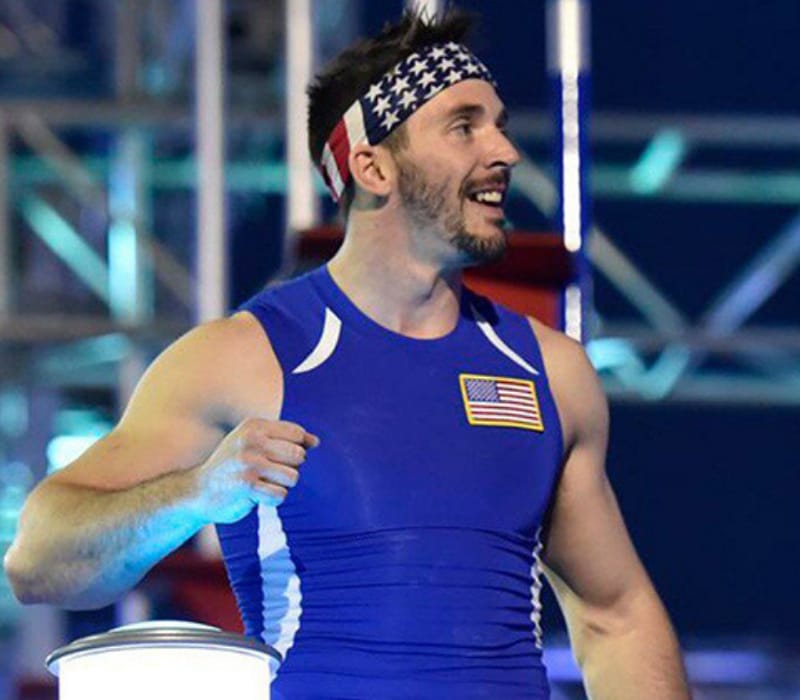 In 2015, he along with his friend Tom Alberti launched the Gym, Drew made his first appearance in the ANW in 2011 in its 3rd edition. He began his career as Parkour Performer at the age of 15 and competed in SASUKE but unfortunately, he suffered an injury on the Half-Pipe Attack and tore his ACL and MCL.
In Sasuke 31, Drew finished Stage 1 with the second-fastest time, and the following season, he competed in Sasuke 32, where he fell on the Soritatsu Kabe in the First Stage. Later, on stage 3, Drew completed the first three obstacles before losing his grip on the Vertical Limit Kai.
Later, he auditioned for ANW 3 but failed to win the competition, Drew won the 10th edition of ANW with the prize money USD 100k.
Drew also has a Self-entitled Youtuber channel and has 5.44k subscribers and lanched his channel on Oct 16, 2013.
Family
How old is Drew Drechsel? He was born on January 6, 1989, and from Florida, USA, he is 31 years old as of 2020.
However, there is not much information about his father, mother, and siblings.
Girlfriend
He was in a relationship with his fellow Ninja Trainer, April Beckner, the duo first met in 2013 and since then they began dating.
Drechsel doesn't have a wife but he did recently have a baby with his long-time girlfriend April.
Net Worth
Estimated Net Worth of him is USD 200K as of 2020. He stands 5 feet 9 inches tall and weighs around 82KG.
Know About Drew Drechsel Wiki, Biography, Age, Height, Net Worth, Family, Girlfriend, & Facts
| | |
| --- | --- |
| Name | Drew Drechsel |
| Nick Name | Drew |
| DOB | January 6, 1989 |
| Age | 31 Years old as of 2020 |
| Height | 5 feet 9 inches tall |
| Weight | 82 KG |
| Father | NA |
| Mother | NA |
| Siblings | NA |
| Girlfriend | April Beckner |
| Kids | One |
| Net worth | $200K USD as of 2020 |
(Image Source: TVLine, NyPost, Film Daily, AceShowbiz)