Dr. Adeline Fagan
Dr. Adeline Fagan was 28 years old Houston doctor passed away on September 19th after contracting COVID-19, she was starting her second year of residency in Houston as an OB/GYN when she got sick in July.
Her family said Fagan, battled the virus for weeks, with doctors trying different respiratory therapies and various drugs. However, she was not responding well to the ventilator, her family said, then Fagan was put on ECMO (extracorporeal membrane oxygenation), a machine that pumps and oxygenates the blood to allow the heart and lungs to heal.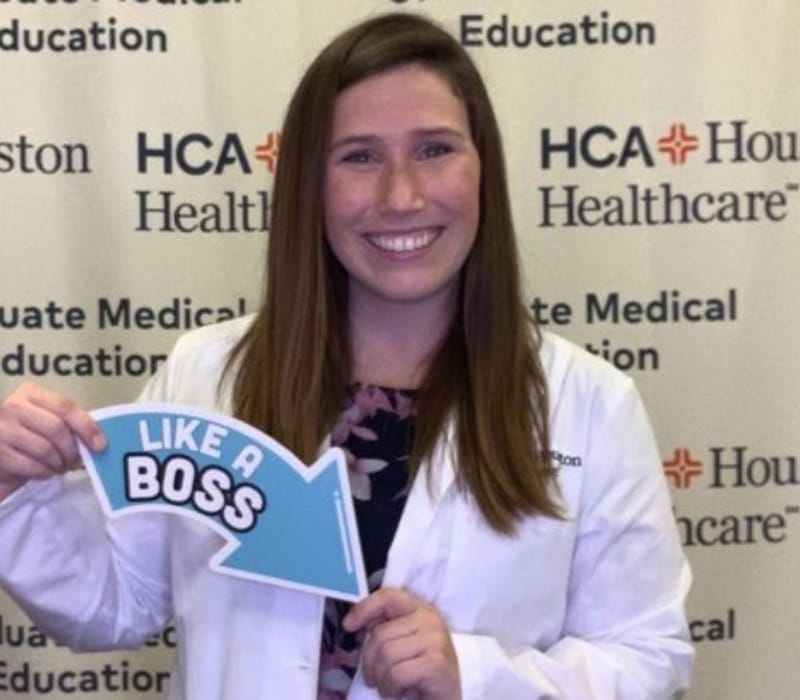 Unfortunately, she passed away and her family said they're unclear when and where she was exposed to the virus.
Dr. Adeline Fagan Created GoFundMe Page To Raise Money for Her Hospital Bills.
Till now, $153,948 raised of the $150,000 goal, and the page was created on August 10, 2020.
The page reads "Adeline, an OB/GYN resident physician, was starting her second year of residency in Texas when she got sick. On July 8th Adeline went into work for her 12-hour shift in the ER. While she mostly works delivering babies, she was doing a rotation in the ER, treating COVID patients. That morning she went into work feeling well and excited to see patients, but by the evening she began to feel under the weather. What started as intense flu-like symptoms escalated within the week to a hospital stay. Adeline spent the next few weeks battling COVID and was treated with several different respiratory therapies and put on dozens of drugs. When there was no positive response to these methods of treatment Adeline decided to begin an experimental drug trial. However, before we could see if this new drug was effective, her lungs could no longer support her. On August 3rd Adeline was intubated and placed on a ventilator. That night her vitals were unstable and the doctors said that she was not responding well to the ventilator. After consulting with our parents, the doctors took the last remaining step available. At 1am on August 4th Adeline was placed on ECMO, extracorporeal membrane oxygenation. The catheters used in the ECMO machine involved an invasive procedure to place them in her femoral artery. The ventilator opens her lungs through positive pressure, while the ECMO machine oxygenates her blood. This leaves Adeline's lungs with the only task of healing themselves. It is projected that Adeline will be on the ventilator and ECMO for at least 6-8 weeks.

Since we are from Syracuse, NY, our parents have had to travel back and forth to be there for Adeline and continue to support our family. While our Dad's job can be done virtually, our mom cannot, and therefore she cannot work. Also, our Mom helps to take care of our 91-year-old grandmother, the responsibility of which has now fallen on us. When Adeline gets off life support, she will need physical, respiratory, and occupational therapy to regain her strength and mobility. At this time, we do not know how long full recovery will take or when she will be able to return to work.

Donations made to Adeline's cause will go toward medical expenses, her bills, travel expenses, and to support the family while we navigate this difficult time.

We want everyone to know that Adeline is a fighter. She is determined and has set her mind to survive this virus. As she fights every day for her life, we need to stay strong for her on the home front. So much love and support have been shown to our family and from the bottom of our hearts, we thank you.

Addendum: Maureen Fagan, the organizer of this GoFundMe, is Dr. Adeline Fagan's sister. Any funds withdrawn from this GoFundMe will be deposited into Adeline's account and will be used accordingly for the purposes stated above."
Who is Dr. Adeline Fagan?
Adeline Fagan dreamed of being a doctor from a young age and attended Bishop Ludden High School, where she was elected class president and also played lacrosse on the varsity team.
She is from Lafayette, New York, south of Syracuse, and Fagan attended St. Joseph's University in Philadelphia and then medical school in Buffalo.
Recently, she was in Houston starting the second year of her residency as an OB-GYN physician when she contracted COVID-19.