Donald Thurman Wiki
Donald Thurman is 26 years old is charged in the murder of UIC student Ruth George at a campus parking garage will go before a judge Tuesday. Police said he has confessed to the crime and has a criminal history.
Curently, he is charged with first-degree murder and sexual assault. Earlier, Thurman was on parole for armed robbery, has no connection to UIC and did not know George, police said. Thurman allegedly confessed after being arrested Sunday morning at the nearby Harrison and Halsted Blue Line stop. Investigators said they had staked out that station after tracking his travel patterns with the help of nearby cameras.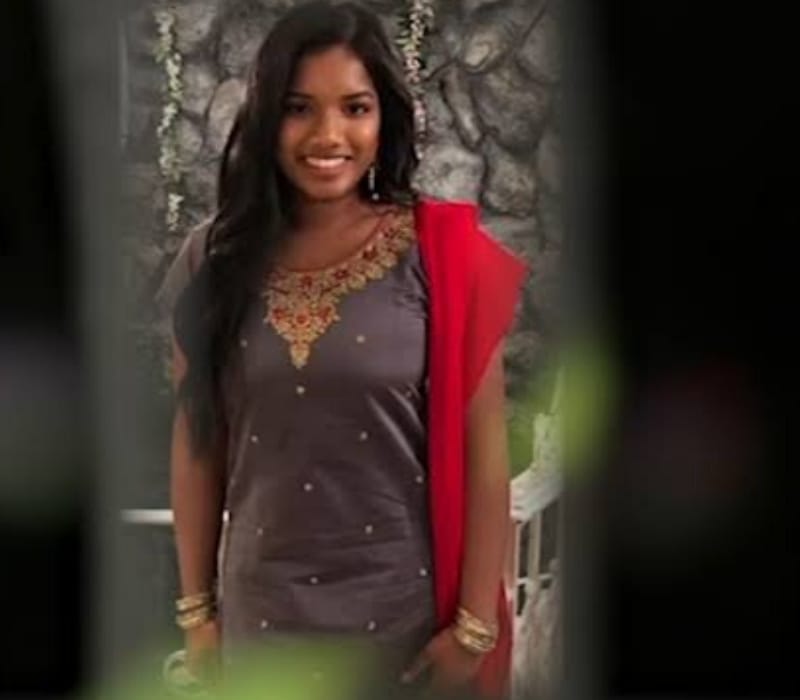 ABC7 reports that Yellow ribbons were hung around campus in memory of George, who was nicknamed "Baby Color." Monday night, dozens of people gathered at the place where George was killed, remembering the honors student who dreamed of becoming a health professional. "It's very shocking because I don't hear things that often happening at this campus, but as I said, this is Chicago," said UIC student Myles Turner.
Ruth George
Ruth George was reported missing by her family on Saturday, November 23, at 11 a.m. They told UIC Police that she had not been seen or heard from since the evening of Friday, November 22.
"Her phone was "pinged" to the Halsted Street Parking Garage and UIC Police and family members responded to find Ms. George unresponsive in the back seat of a vehicle owned by her family," UIC Police Chief Kevin Booker said in a statement. "UIC Police then requested assistance from the FBI Evidence Response Team to assist in the processing of the crime scene and to complete forensics on the vehicle." Reports Heavy.com.
Ruth was a student at the University of Illinois at Chicago and she lived in Berwyn, Illinois. UIC Chancellor Michael Amiridis said in a message to the university community, "The traumatic loss of life of one of our community members is very difficult to comprehend and surely invokes a range of emotions for all of us. The safety and well-being of everyone at UIC is our foremost concern. I encourage you to continue to take advantage of the prevention tools and resources available on campus and to remain vigilant while you are both on and off-campus."
Later, he added As we mourn the loss of our student, I hope that this tragic event brings our community together to watch over and care for each other in the days and weeks ahead." George, who was from the suburb of Berwyn, was in the school's honors college, studying kinesiology and planned on becoming a physical therapist, university chancellor Michael Amiridis said.
Esther George who is the sister of Ruth George wrote on Facebook, "She was the light of our family and the best of all of us. She was baptized a few months ago and hearing her testimony of why she wanted to follow Christ brought great joy to me and my family. She was wise beyond her years and now she is gone too soon. God give us peace."
The George family has asked for privacy. Ruth's mother issued a statement saying, "Ruth lived out her deep faith in Jesus by loving and serving others, leaving a legacy of Christ-centered kindness and sacrifice. She was the beloved baby of our family. We grieve with hope. We hold no hatred towards the perpetrator, but our hope is no other girl would be harmed in this way and for a mother to never experience this type of heartache."