David Emery Misch
David Emery Misch is the suspected serial killer charged in the cold case murder of 9-year-old Michaela Garecht, she was kidnapped shortly before Thanksgiving in 1988.
Fast forward now, it's been 32 years since a suspect, David Emery Misch has been charged with her murder.
Who is David Emery Misch?
According to Hayward Police, he described as a transient person and worked as a welder, Misch often stayed in Hotels in Hayward and California.
Now, he's facing murder charges connected to the Nov. 19, 1988 disappearance of Michaela Garecht, who was abducted after going to a local market with a friend to buy candy and soda.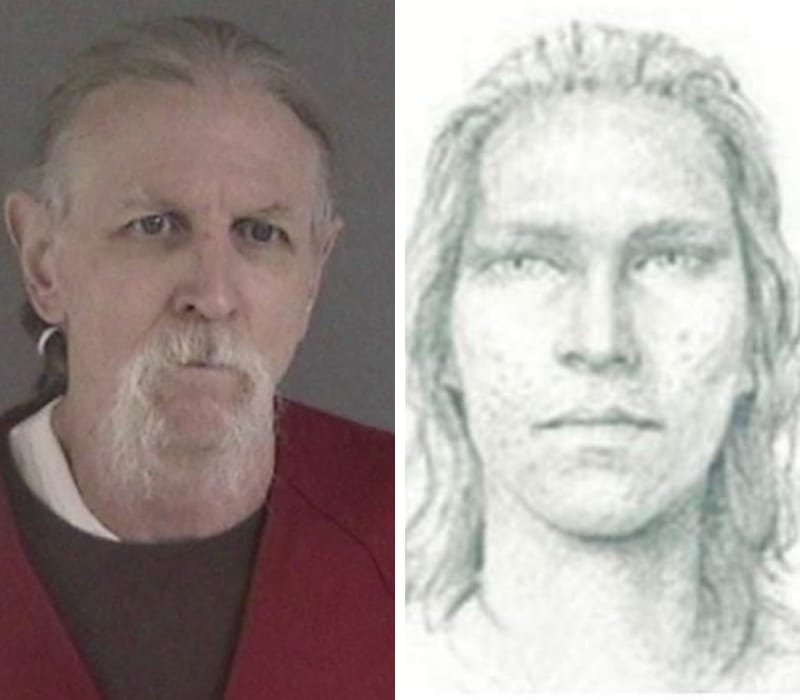 Michaela Garecht was born January 24, 1979, meaning she will be 47 years old if she was alive. During the time of her disappearance, she was just 9 years old and was last seen wearing a white t-shirt with the word 'Metro' across the front and pictures of people on the midsection.
Then, Garecht had on denim pants rolled above her knees, black shoes, and wore three-inch pearl or white-colored earrings which resembled feathers.
On December 21, 2020, he was charged in the case of Michaela Garecht, Monday Hayward Police Det. Robert Purnell said during the press conference that authorities were able to connect him to Garecht's murder after Freemont Police reached out to the department during their investigation and suggested they might want to look into Misch, who had "several connections" to the Hayward area.
Later, Purnell said, "We certainly did and it led us to where we are today." Moreover, David was been convicted in a previous murder case, in 1990, he was convicted of murder in a 1989 case in Alameda County, California. In 2018, he was charged in the kidnap and murder of Michelle Xavier, 18, and Jennifer Ann Duey, 20 in the double murder.
On March 5, 2018, he was arrested in the deaths of Duey and Xavier and his next court proceeding is a pre-trial hearing scheduled for February 17, 2021, in the East County Hall of Justice.
How Michaela Garecht Was Kidnapped?
On November 19, 1988, she was abducted in the parking lot of the Rainbow Market in Hayward, California, she was with her friend and rode a scooter to buy candy and soda.
David moved the scooter near his vehicle so he could grab her as she approached, unfortunately, Garecht came to retrieve a scooter then he grabbed Michaels as she approached the vehicle.
In fact, she was abducted only about two blocks from her home, Alameda County District Attorney Nancy O'Malley said in a press conference "It was so brazen, so ruthless, but clearly planned," and then added "They were just kids. Carefree, certainly unsuspecting of the danger that lay ahead."
Michaela Garecht's mother Sharon Murch thanked the people who have supported her over the years and the officers who have investigated the case.
In a statement she said "I know that as you hear this news, your hearts are breaking along with mine," she said in a statement, read by the police. "In the last year, I had to come to a place of accepting Michaela was probably no longer alive. But somehow, that acceptance was far more wrapped up in the idea of Michaela sitting on a fluffy pink cloud, walking streets of gold, dancing on grassy hills, soaring among the stars."
Later, in a blog post, she wrote "He is a monster. Seriously what drives a human being to do something like this? What even enables him too?." Then, concluded her statement "I love you forever, baby girl. Rest well. I have some things to do here yet, but I will see you in the not terribly distant future."