Christian Schauf
Christian Schauf is an American businessman and also a musician, who owns Uncharted Supply Company. Christian's parents are from a farm background, he always says that he has learned work ethic from his farm life and his parents have nurtured him as much as possible. Growing up he has undergone a lot of obstacles in his life but today after growing high in terms of his business, he does not feel that hard about any obstacles that come in.
Christian is also a musician and he has performed for many international brands. Earlier, he worked with Catchpenny Productions LLC in January 2003 as an indie band musician for over eight years and released two albums which is a full length, most of the times he performed festivals and traveled all over the US and overseas. He also has a mind-blowing adventurer travel history during his career as a musician.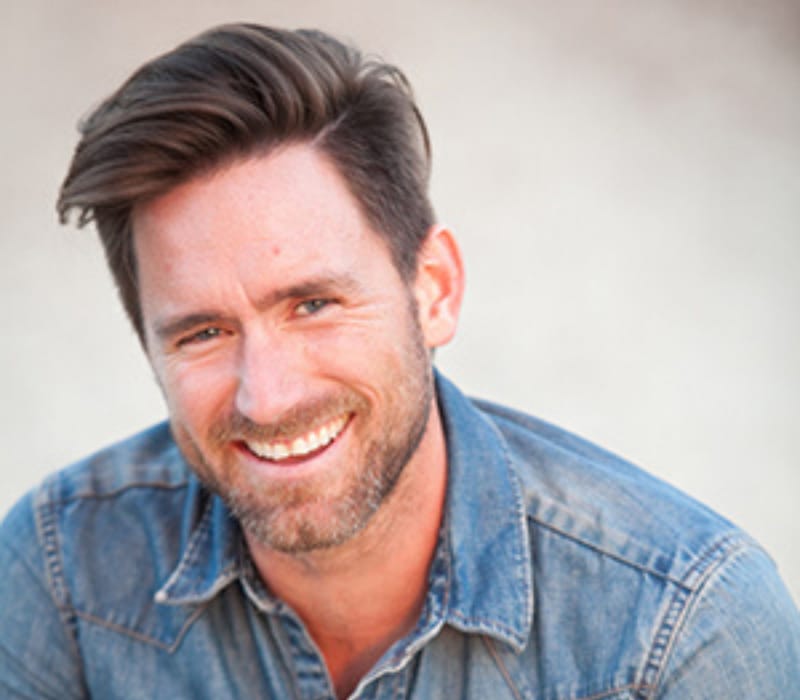 Furthermore, he also performed bands for armed forces in military stations in the U.S. In addition to it, he is also been to Iraq (armed forces) with his band, which was one of the bigger opportunity for the group and also he celebrated his 30th birthday with armed forces with his band in Saddam Hussein's palaces.
Christian Schauf came to the limelight, after the Instagram post on 27th 2020 by Meghan King Edmonds who appeared in the TV show named The Real Housewives of Orange County and a wife of American former professional baseball center fielder named Jim Edmonds. From the Instagram post, we get to know that, the Christian Schauf and Meghan King Edmonds are dating.
Career
Christian Schauf born in the year 1980 on June 16 at Park City, Utah, United States, now his age is 39 years as of 2020. He started his career in marketing as an Interactive Marketing Intern at Harley Davidson Motor Company in 2001. His resume boasts employers like Sitepro.com, ESPN Winter and Summer X Games, Periscope, PepsiCo subsidiary, Catchpenny Productions LLC, Crispin Cider Company, Pear Sports, LLC, Trovata Entertainment Inc, and The Flight Lab. Furthermore, he was also part of organizing events, sales, and marketing.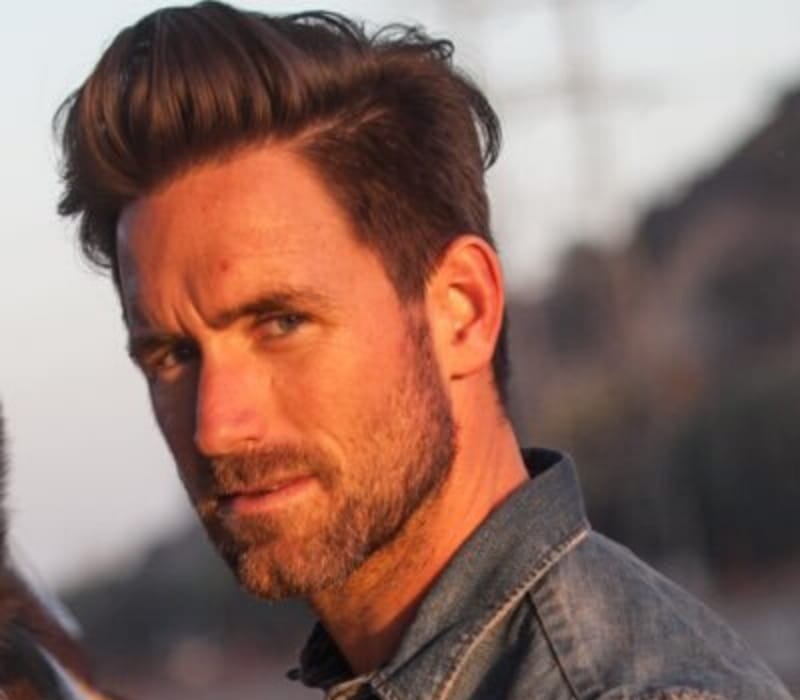 Later, he moved to Los Angeles and started his own company along with his two brothers named Zachary and Jacob in June 2016 named CCS Uncharted Supply Company, the company which manufactures high-quality survival equipment and products, to guide the people to survive in emergencies or in nature. Furthermore, the SEVENTY2 backpack is one of the best selling products been manufactured in the company. Christian market the product skills (SEVENTY2 backpack) on Shark Tank a reality show along with his business partner Mike Escamilla in 2017, which gave them a successful crowdfunding campaign for their business which raised around  $491,000.
Later, he and his business partner got a business deal with  Robert Herjavec and got offered by $200,000 for 10%. After they featured in Shark Tank, their business for SEVENTY2 has high demand in the market, initially, the product used to sell one in the day before them getting into the show.
However, talking about his education details, he completed his schooling from a private high school and earned a double bachelor's degree in 2003 from the University of Wisconsin-Madison in communications and business management. Furthermore, he is also a certificate in music production from the Berklee College of Music.
Family
How old is Christian Schauf? He was born in 1980 on June 16  at Park City, Utah, United States, now his age is 39 years as of 2020. Talking about his family, his father's name is Bob Schauf, and his Mother's name is Karyn Schauf who served as president at Barron County Farm Bureau. Currently, both his parents are running a dairy farm for over three decades in their hometown. Furthermore, Christian has three brothers named Gabriel Schauf, Jacob Schauf, and Zachary Schauf.
Girlfriend
Christian Schauf is in a relationship with Meghan King Edmonds who appeared in the TV show named The Real Housewives of Orange County and a wife of American former professional baseball center fielder named Jim Edmonds. From the source, we get to know that, they both met a few months back through a mutual friend named Nancy Anderson.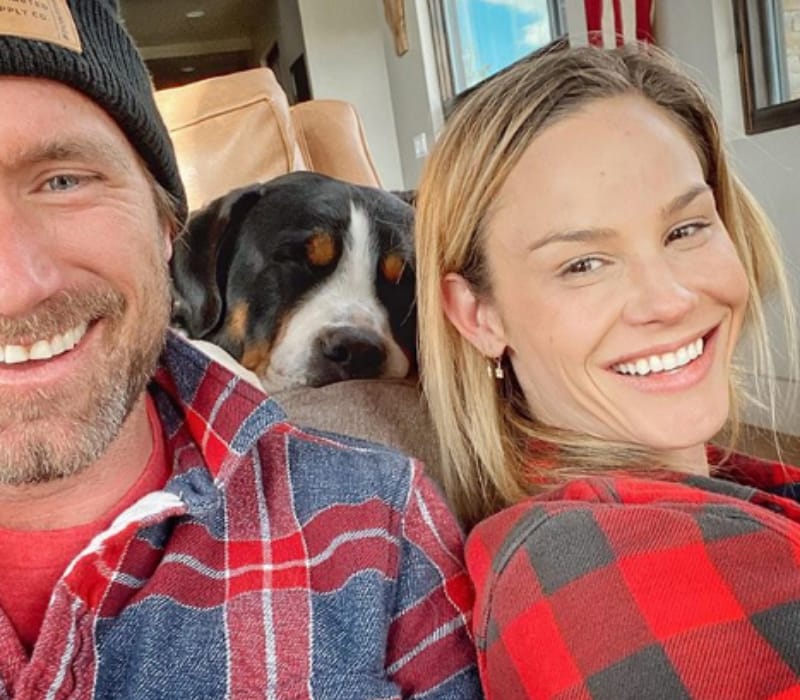 On Wednesday 27th, 2020 Meghan King Edmonds, shared a picture of her and Christian Schauf on her Instagram page and captioned it "I guess if it's in @people, it must be true… I'll just say this: I'm happy and looking forward to writing my next chapter."
https://www.instagram.com/p/CAsmR6aH0we/?utm_source=ig_embed
Networth
The estimated net worth of his around $10 Million as of 2020. He stands 5 feet 7 inches and 64 kgs.
Christian Schauf Biography
Full Name: Christian Schauf
Nick Name: Christian
DOB: June 16, 1980.
Born: Park City, Utah, United States.
Nationality: American.
Religion: Christianity
Famous for: CEO
Education Details
College: University of Wisconsin-Madison
School: Private High School
Qualification: double bachelor's degree in communications and business management
Physical Statics
Height: 5 feet 7 inches
Weight: 64 KG
Eye Color: Gray
Hair color: Blonde
Marital Status: Unmarried
Age: 39 Years Old
Favorites and Hobbies
Hobbies: Travelling, Reading Book and Shopping
Favorite Actor: Brad Pitt and Ryan Reynolds.
Favorite Actress: Jennifer Lawrence
Favorite Destination: Paris and New york
Favorite Food: Italian and Chinese Cuisine.
Parents
Father: Bob Schauf
Mother: Karyn Schauf
Brother: Gabriel Schauf, Jacob Schauf, Zachary Schauf
Sister: None
Relatives: Will Update Soon
Relationships, Affairs, Dating
Girl Friend Name: Meghan King Edmonds
Dating history: Will update soon
Kids: None
Networth
Net worth: net worth of his is around $10 millions as of 2020
Social Media Accounts
Twitter Account: Yes
Facebook Account: Yes
Instagram Account: Yes