Aria DiMezzo
Aria DiMezzo is 32 years old and from the USA, she is a Polyamorous Transgender, Mississippian lesbian anarchist atheist, and won the GOP Nomination for Sheriff.
DiMezzo is running as a Republican with the campaign slogan "F*** the Police," as part of a Libertarian group. Furthermore, she said she hasn't had any help or support for the county or state GOP, Aria won the Republican nomination for Cheshire County Sheriff Tuesday night running unopposed in the primary.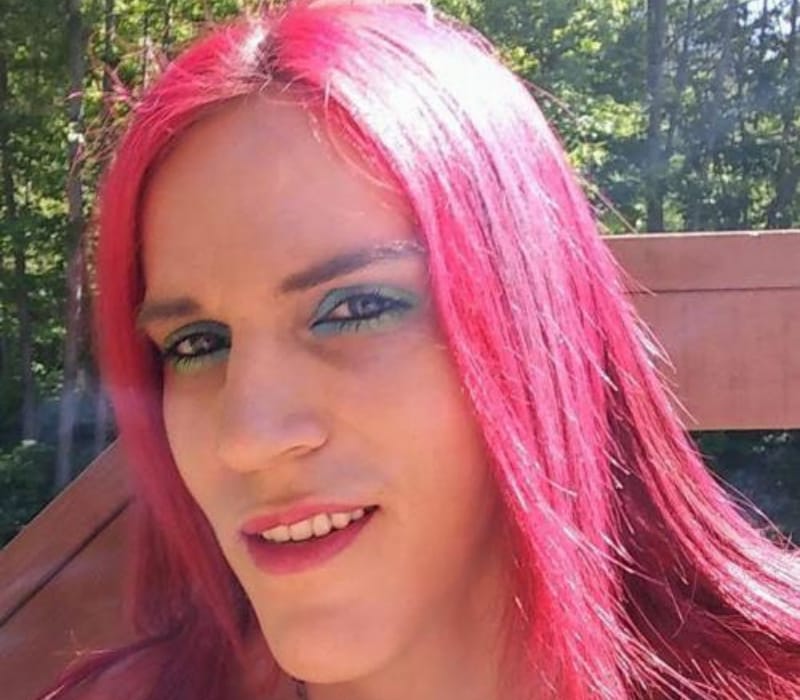 Who is Aria DiMezzo?
She is the member of the Libertarian group "Free Keene" and became the first trans, anarchist, Satanic candidate for county sheriff says she's not getting a lot of support from the Republican Party. DiMezzo hosts an internet radio show where she is referred to as a "She-Male."
Earlier, she was a Bernie Sanders fan but considered him a sellout, Aria even raises money through a GoFundMe to help her "leave Mississippi," but only raised $215.
According to her website, she describer herself as a non-op transgender woman living in north Mississippi and trying desperately to get the hell out of this miserable, crazy, and hateful place. Furthermore, she launched a GoFundMe campaign to make that happen, "I need $4000 $3900 $3885 to make that happen. With your help, I can live free and instability. That would mean more to me than you can imagine, and I would love to have your support and friendship."
On Amazon.com, Aria DiMezzo wrote "I am a transgender anarchist, a capitalistic, atheistic lesbian from Mississippi, which, as you can imagine, has given me quite a lot to write about. I also am active in video games, writing for the website Cubed3, and maintain an active blog at shemalediary.wordpress.com."
"I love and write Fantasy primarily, but also science-fiction, non-fiction, and poetry. Currently, I'm working on an autobiography–not because I'm anyone special, but because I come from a thoroughly broken home of domestic violence, heavy parental drug use, child abuse, and severe religious oppression; it's not really an autobiography that I'm writing, but a book on parenting, compassion, and surviving that just happens to be an autobiography. I've always written heavily, but I've only recently started pouring into my writing career the attention that it deserves because the transgender transition in Mississippi is fast making me unemployable." Later, she added "But that's life. I survive. We can all survive."
Apart from this, she has written two books titled "Dancing in Hellfire: Life as Transgender to Mississippi Drug-Addicted Fundamentalists," and it was published in 2017, and another book titled "Dead or Alive," published in 2016.
Aria DiMezzo is also involved with a 'Satanic' Church and her name is also listed as the "High Priestess" of the Reformed Satanic Church. However, the church also called itself "anti-religion."
Family
How old is Aria DiMezzo? She was born in 1988 and from the USA, she is 32 years old as of 2020.
However, there is not much information about her father, mother, and siblings.
Aria DiMezzo Wiki, Biography, Age, Height, Net Worth, Family, Partner, Family & Facts
| | |
| --- | --- |
| Name | Aria DiMezzo |
| Real Name | Aria DiMezzo |
| DOB | 1988 |
| Age | 32 Years old as of 2020 |
| Height | 5 feet 9 Inch Tall |
| Weight | 82KG |
| Father | NA |
| Mother | NA |
| Sister | NA |
| Siblings | No |
| Partner | NA |
| Dating | NA |
| Net worth | Under Review |