Anna Chambers Wiki
Anna Chambers is 20 years old from Brooklyn, New York. In 2017, she was arrested by the two NYPD when she was driving along with her friends after the cops found drugs beside Anna. Eddie Martins and Richard Hall where the NYPD detectives arrested Anna in 2017.
Curently, these two NYPD detectives are accused of having sex with Anna in exchange for her release and they have been sentenced to five years Probation according to the Kings County district attorney.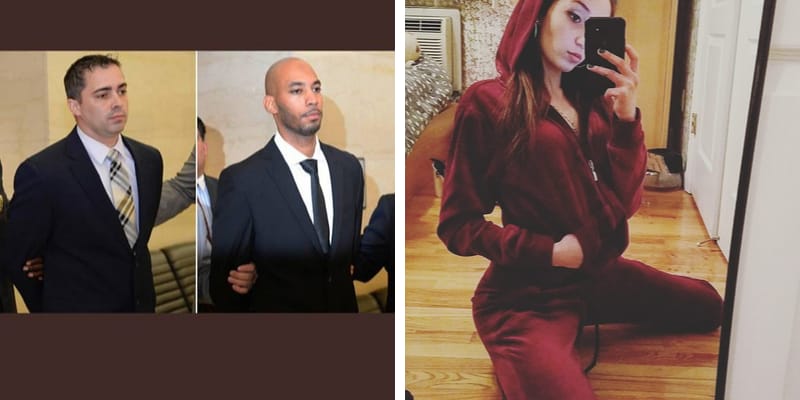 Anna Chambers was 18 years during that time and this Incidence occurred in 2017. These men were accused of performing sex acts with Anna Chamber when she was handcuffed in police custody. Later, they released her according to the DA and did not report the incident. However, the NYPD detectives say the encounter was consensual.
On September 15, 2017, they raped her in the back of their vehicle after they found a small amount of marijuana. Brooklyn District Attorney Eric Gonzalez said, "These defendants lost their jobs and are now convicted felons because of the appalling abuse of power to which they admitted."
In October 2017, Eddie Martins, 39, and Richard Hall, 34 were indicted on first-degree rape and bribery charges and they were suspended and later resigned from the NYPD. Then, they pleaded guilty to charges of bribe receiving and official misconduct, a deal that would keep them from serving time behind bars.
In March 2019, the rape charges were dropped but in October they recieved five years' probation. In the court one of the disgraced former cops, Richard Hell said that only me, and Eddie truly know what happened that night and you are the disgrace to the #MeToo movement." told Anna.
Earlier, it was said that they both could have been jailed for 25 years but after the deal in August now they have been sentenced to five years Probation. In March, the charges rape and Kidnapping charges were dropped. After the court, Judgment and Anna came to know that they have avoided Jail she tweeted "F*** the justice system lmfaooo s***s a joke."
Later, Prosecutor Eric Gonzalez said "While I would have preferred to see them serve prison time, they are no longer members of our police department." and added, "with today's plea are convicted felons."
Anna Chambers Age
How old is Anna Chambers? She was born on October 25, 1999, and from Brooklyn, New York. However, there is not much information about her father, mother, and siblings. But on her Facebook profile, it shows her Birthday is on 25th October 1991.
Anna Chambers completed her education from New Utrecht High School. As of now, we don't know what she does for leaving but will be updated in the future.