Samuel Chapman aka Sam Chapman is 56 years old and from Santa Monica CA, USA, he is a president at Berman Institute LLC since September 2015. Furthermore, he is best know as the Husband of Laura Berman.
She is a relationship therapist and TV host, Laura is the host of In the Bedroom with Dr. Laura Berman on the Oprah Winfrey Network (OWN) and also appears as a guest on The Dr. Oz Show, and hosts her own nationally syndicated radio program, Uncovered with Dr. Laura Berman.
On February 7, 2021, the couple lost their son Sam who was 16 years old during his time of death, his death is believed due to fentanyl and cocaine-laced Xanax or Percocet which he bought from a drug dealer on Snapchat and were delivered to his house.
In an Interview with Today.com, Dr. Laura Berman said "He asked his dad for a cheeseburger," and added, "An hour later, I went into his room because we'd been talking about an internship for the summer that he wanted to do, and he was on the floor, gone."
But they later realized that Sammy had purchased what he thought was Xanax from a drug dealer on Snapchat. According to Berman and Chapman, their son was feeling isolated through the COVID-19 epidemic and wanted to experiment with prescription pills, then Chapman revealed "Each different drug had a different color the way a kid would love to see it."
Regarding this incident, Snapchat said it has a zero-tolerance policy for using the platform to buy or sell illegal drugs, the statement reads "We are committed to working together with law enforcement… in all instances where Snapchat is used for illegal purposes," the company said in a statement on Monday. "We have zero-tolerance for using Snapchat to buy or sell illegal drugs."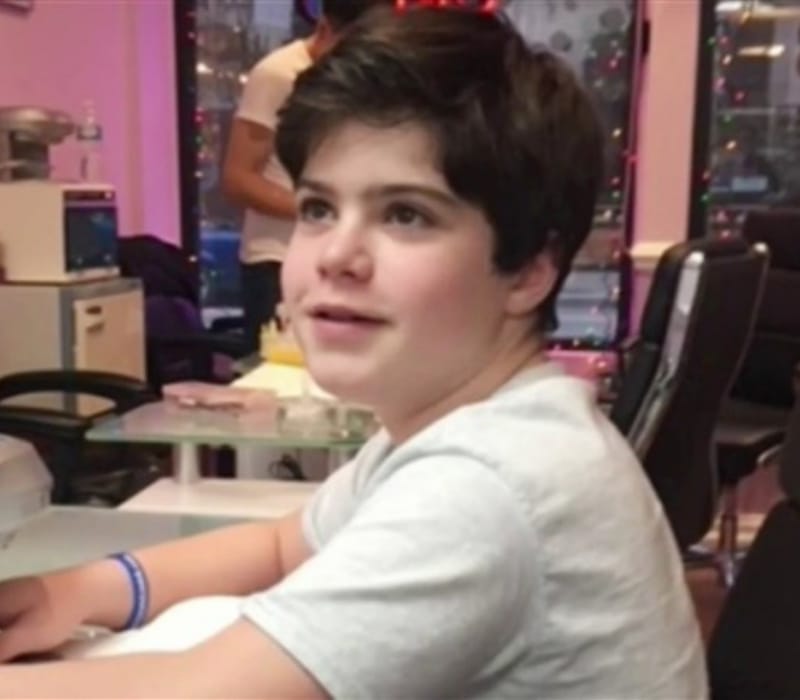 Who is Samuel Chapman?
He is the President at Berman Institute LLC since 2015, where it's a Media Company active in TV, Radio, online, and print in both free and paid media.
Samuel started his career as Investment Banker at Lehman Brothers and served there from 1986 t 1988, then he worked at Dillon Read as Investor Banker. In January 1995, he Co-Founded Parson Consulting and served untill January 2002.
In January 2005, he founded Empower Public Relations and then became the president at Parson Capital Corporation. Since 1999, Samuel is a member of YPO-WPO, were it a Golden West Chapter Member and Communications Chair for the Digital, Media & Marketing Network.
Age
How old is Samuel Chapman? He is 56 years old and from Santa Monica CA, USA, talking about his family there is not much information about his father, mother, and siblings.
In 1985, he graduated from Dalton School and graduated from Williams College with BA in Political Science.
Wife
He is married to Laura Berman and they share three sons: Ethan (born 1996), Sam (2004–2021), and Jackson (born 2005).
Laura is the autho
r of the books It's Not Him: It's You and The Book of Love: Every Couple's Guide to Emotional and Sexual Intimacy, and the New York Times best-selling books Real Sex for Real Women: Intimacy, Pleasure, & Sexual Wellbeing and For Women Only: A Revolutionary Guide to Overcoming Sexual Dysfunction and Reclaiming Your Sex Life as well as Secrets of the Sexually Satisfied Woman: 10 Keys to Unlocking Ultimate Pleasure and The Passion Prescription.
Net Worth
Samuel Chapman Net Worth is $2.5 Million USD as of 2020.