Vanessa Marquez Wiki
Vanessa Marquez was an Actress and best know for her recurring role in the first three seasons of ER as nurse Wendy Goldman, as well as her role as Ana Delgado in the 1988 teacher drama, Stand and Deliver.
On August 30, 2018, she was shot and killed by police officers during a welfare check. Marquez's friend had called the fire department to check on her because they were concerned about her well-being. The 49-year-old had been suffering seizures and was lying in bed when the police arrived.
Recently, Police have just released the bodycam footage of her death and the bodycam video shows the moment former "ER" actress Vanessa Marquez was gunned down by police. On Tuesday, TMZ published his video and in that she is seen sitting on a disheveled bed and looking down at her mobile phone while the cop pleads with her.
Later, in the video she was heard telling officers to not take her to the hospital in the video and police told her they were placing her on a 5150 psychiatric hold because they believed she was a danger to herself and others. She answered, "I'm not going, I'm not going." Marquez then grabbed scissors and a gun from beside her and officers retreated through the apartment.
Then, the officer said "Wait, wait, wait, wait, wait. Oh, s–t, she's got a gun," the cop says as he retreats, gun is drawn, into the next room. "She's got a gun. Gun, gun, gun, gun." Later, the police to the actress in the next room "Drop the gun" but Marquez is heard saying "Kill me."
The cop answered "I'm not going to kill you," but things got out of hand then officers unleash a barrage of gunfire toward the top of the steps, killing Marquez.
According to a report from the Los Angeles County District Attorney's office released Monday, the two officers acted in self-defense when Marquez pointed a handgun at them after they responded to her residence on an emergency medical call.
Vanessa Marquez Career
In 1987, she got her big break in the inspiring teacher drama Stand and Deliver (1988), as the academically adept and adorable Ana Delgado. Her success with Stand and Deliver led to a full-fledged career in film and television, with roles in films such as the gangster epic Blood In, Blood Out (1993) and the thought-provoking independent flick Twenty Bucks (1993).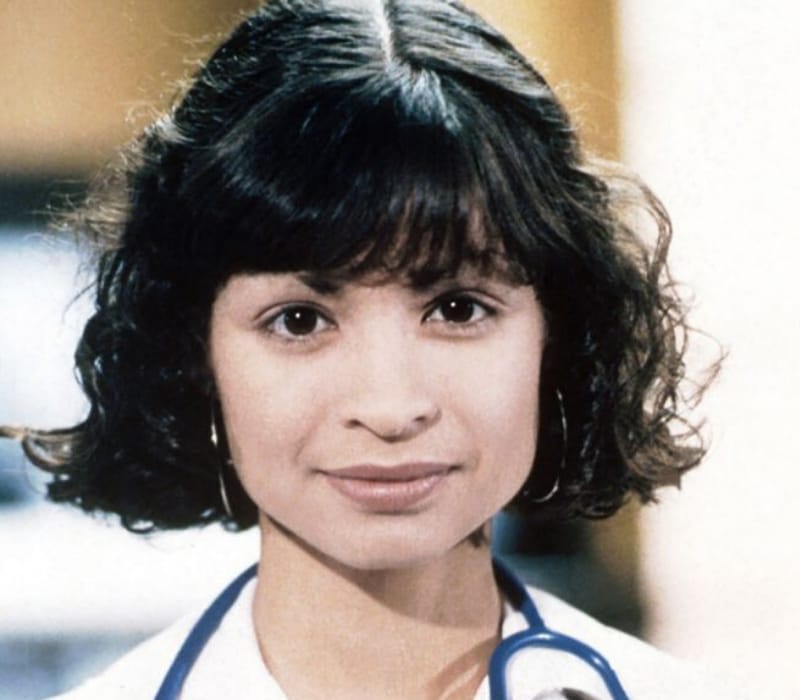 Then, Vanessa also appeared as Guest on the popular programs including Seinfeld (1989) and Melrose Place (1992) and recurring roles on ER (1994) and Malcolm & Eddie (1996). Apart from this she is also a talented vocalist and lent her voice in the 2000 thriller Under Suspicion (2000).
Vanessa Marquez Age
How old was Vanessa Marquez? She was born on December 21, 1968, and from Los Angeles County, California, U.S and she was 50 years old during her time of death.
On December 7, 1989, Vanessa Marquez took part in a rally and then a march to protest the exposure of farmworkers to pesticides used on grapes alongside Cesar Chavez, Martin Sheen, and other activists.
Before her death, Marquez made headlines related to the #MeToo movement, alleging that she endured harassment while on the set of ER. In October 2017, she accused series star George Clooney of helping to "blacklist" her after she complained to executives about the harassment. Clooney denied the allegations.