Tova Noel and Michael Thomas Wiki
Tova Noel and Michael Thomas were the two federal prison guards were charged Tuesday with falsely claiming to have checked on inmates, including Jeffrey Epstein, in the hours before the notorious pedophile hanged himself in a Lower Manhattan lockup this past summer.
On August 10, 2019 they both failed to perform mandated counts of Prisoners under their watch in the MCC's Special Housing Unit. During that time Tova Noel and Michael Thomas was posted as correctional officers at the Metropolitican.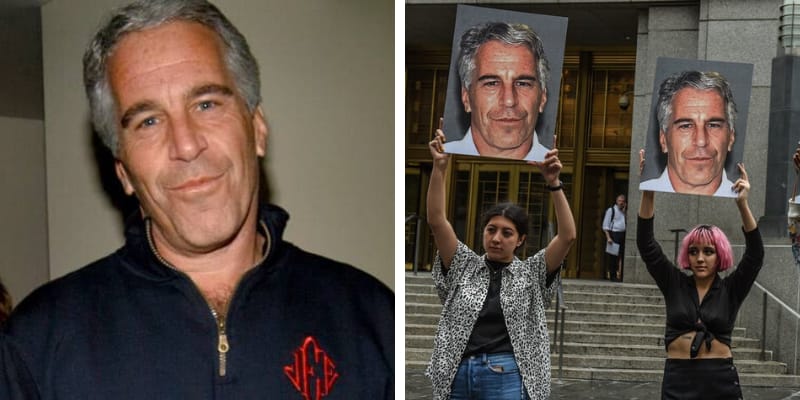 However, on that night they both spend their much of time on Internet and moved around area of Special Housing Unit. Later, Noel and Thomas repeatedly signed false certifications attesting to having conducted multiple counts of inmates and the MCC believed prisoers were being regularly monitored but they never conducted such counts.
Tova Noel has been employed as a correctional officer at the MCC since 2016. As of 2019 he was assigned at SHU and on August 9, 2019 he wroked a regular shift from 12 a.m to 8 a.m. Furthermore, he also worked a regualr shift in the SHU.
On other hand, Michael Thomas has been employed as a correctional officer at the MCC since 2007. In 2013, he began wroking as a Material Handler supervisor and later he regularly worked as Correctional officer like Tova Noel.
According to the indictment, Thomas was one of the officers who responded to Epstein's first reported suicide attempt on July 23. On Aug. 10 at around 6:33 a.m., an alarm was activated in the SHU. Noel told a supervisor, and we quote from the indictment, "Epstein hung himself."
The defendants were each charged with six counts — five for falsifying records to say they conducted "counts" at 4 p.m. and 10 p.m. on Aug. 9, and at 12 a.m., 3 a.m. and 5 a.m. on Aug. 10. They were also charged with conspiracy.
In addition to falsifying records of "counts," Noel and Thomas allegedly signed "more than 75 separate 30-minute round entries falsely affirmed that they had, in fact, conducted such rounds."
Jeffrey Epstein
He was an American financier and convicted sex offender, best known for his alleged sex trafficking of minors and close connections with many of the world's elite.
On August 10, 2019, he was found dead of an apparent suicide by hanging. Prison officials found his body in his cell at 6:30 a.m and three weeks previously he had been found unconscious in his jail cell with injuries to his neck.
U.S Attorney General William Barr ordered an investigation by the Department of Justice Inspector General in addition to the FBI investigation, saying he was "appalled" by Epstein's death in federal custody. During the time of his death, he was 66 years old.
Moreover, Ghislaine Maxwell has been accused of acting like a "madame" for Jeffrey Epstein and Prince Andrew, US court documents reveal. Almost 2,000 pages of a lawsuit were released in a defamation case involving Virginia Giuffre (then Roberts), who in 2015 claimed Andrew slept with her three times, and Epstein's ex-lover Maxwell.
According to the Wall Street Journal, in a 2009 deposition, several of Epstein's household employees testified that Maxwell had a central role in both his public and private life, referring to her as his "main girlfriend" who also handled the hiring, supervising, and firing of staff starting around 1992.
She has also been referred to as the "Lady of the House" by Epstein's staff and as his "aggressive assistant." In a 2015 statement, Maxwell rejected allegations that she has acted as a procurer for Epstein and denied that she had "facilitated Prince Andrew's acts of sexual abuse."
Maxwell's spokesperson said "the allegations made against Ghislaine Maxwell are untrue" and she "strongly denies allegations of unsavory nature, which have appeared in the British press and elsewhere, and reserves her right to seek redress at the repetition of such old defamatory claims".