Shya L'amour was born on November 18, 1988, and from the USA, she is 33 years old as of 2021, she is a Hip Hop artist and best know for her relationship with Offset.
Looking at her relationship with Offset, she was a former band member and Offset's, baby mama. Recently, TMZ publication obtained a video in which the rapper cousin Quavo was seen in an altercation with his former girlfriend Saweetie and this video making noise on the social media, some user was defending Quavo and others stood by Saweetie.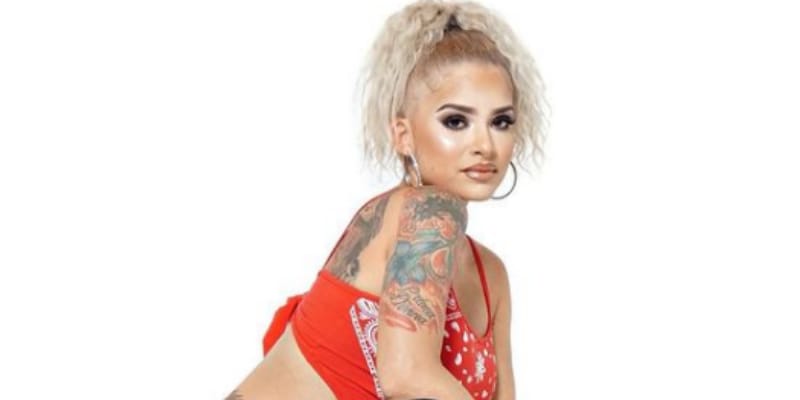 However, Shya L'amour appeared to be defending Quavo after some user called him out, one user wrote "This is not an altercation. This is a man clearly physically assaulting his woman. Call it what it is. Domestic Abuse. SMH," to which Offset's baby mama said that the "But this isn't the whole video," and told that there might be more to the video than what meets our eyes.
In the video, the Rapper Quavo and his former Girlfriend Saweetie were seen in some kind of altercation, the rapper snatches her phone and pushed her but the rapper didn't help her, this led many people angry and took to social media to slam the rapper.
Who is Shya L'amour?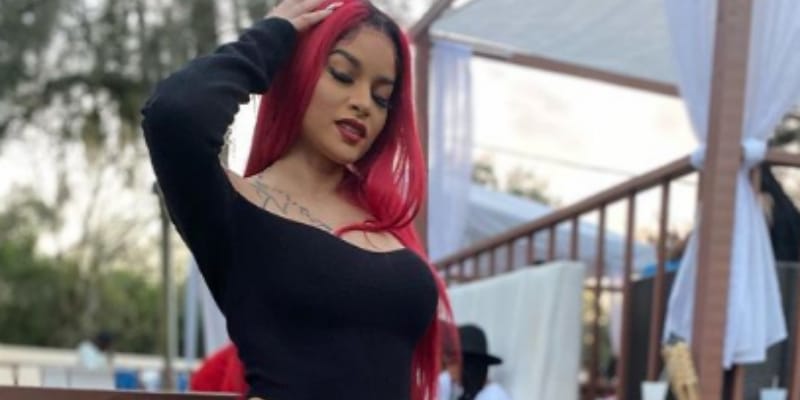 She is the former 'Migos' band member and Rapper too, she rose to fame after her relationship with Offset came to light, her real name is Nicole Marie Algarin.
She is a Puerto Rican and developed a huge fan base on the various social media platform, fast forward to now Shya is known for her singles such as "Paper Baby," "Lookin A Pickle," and "Dat B****." She got her breakthrough after bloggers reposted her Nicki Minaj Barbie Dreams remix. Later, she gained fame for her remix such as Lauryn Hill, Doo Wop remix.
Lauryn Hill, Doo Wop remix was shared on The Shade Room's Instagram page which gained more than 1 million views, this led to increasing her popularity and created a solid base for her music career. At the age of 12, Shya began her career in music and developed her interest in remix songs, she would download music from popular file-sharing websites and then slow the music down to create her own remixes. She would then burn the new songs to CDs and distribute them to her friends.
Slowly, she developed an interest in Rap music and began recording music. Then, she recorded her first hit single "Hold It Down" which became an overnight sensation on Youtube, Shya then released songs such as "Dat Bitch," "Mad At Me" and "Lookin A Pickle" featuring Tampa legend Rated R. Besides this, she even appeared on Tampa's Team Fetti mixtape Power In Numbers with Tom. G and affiliated rapper Smoke from trailblazing Southern rap duo Field Mob.
Her recent releases include Stand Your Ground, Paper Baby and Freeze Up, On Go, and C'est La Vie mixtape.
Age
How old is she? She was born on November 18, 1988, and from the USA, she is 33 years old as of 2021. However, there is not much information about his father, mother, and siblings.
Boyfriend
From April 2014 to July 2014, she was in a relationship with the rapper Offset, and in 2015 she gave birth to her child, Kalea Cephus.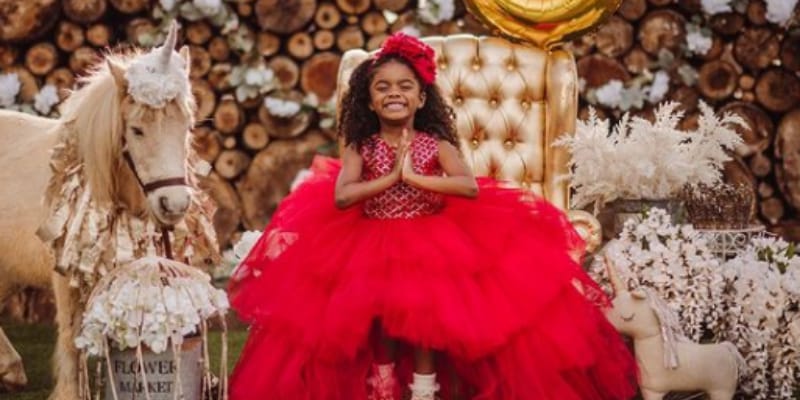 In the meantime, Shya and Offset were not together. Initially, the Rapper Offset refused the child belongs to him but then came around and accepted Kalea as his daughter.
Net Worth
Her Net Worth is $800K USD as of 2021. She stands 5 feet 5 inches tall and weighs around 52KG.