Sara Corcoran
Sara Corcoran is a journalist and writes a column called DC Dispatch for City Watch, and she is the publisher for National Courts Monitor.
On June 14th, her Husband Anthony Schinella who was 52 years old national intelligence officer for military issues shot himself in the head outside of his home. According to the Virginia medical examiner's report revealed that his cause of death as suicide from a gunshot wound to the head.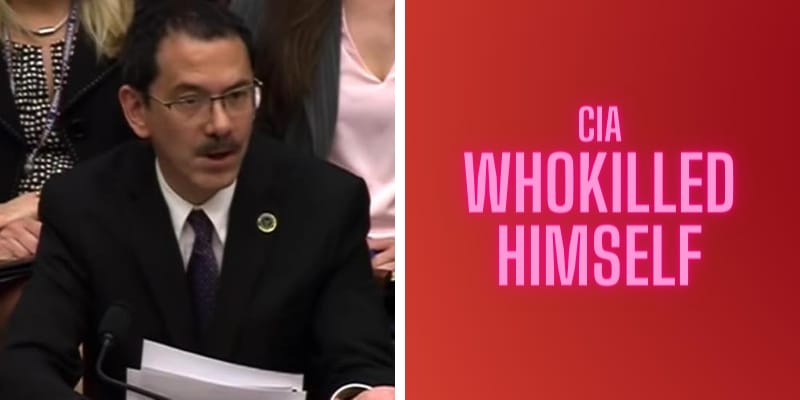 Curently, the CIA has conducted a secret investigation of his death. Sara and Anthony were married just a week earlier before he killed himself, during that time Anthony's wife Sara Corcoran who is a Journalist said she was in her car in the driveway, trying to get away from Schinella when she witnessed his suicide.
After his death, the CIA entered Schinella's house and removed his passports, his secure phone, and searched through his belongings but till now CIA spokesperson declined to comment for this story.
Furthermore, Sara discovered a large collection of bondage and S&M gear that had been hidden in his house, along with 24 guns and thousands of rounds of ammunition.
Before killing himself Anthony was looking at their photos and he even asked about her grandfather, Thomas Corcoran, who had been one of President Franklin Roosevelt's advisors. Just before few hours Anthony took out a gun and spent two hours threatening to kill himself and Sara felt that she was in danger, so she took their newly adopted kitten and fled the house but after a few seconds, she heard gunshots.
In an interview, Sara said "I've never heard a gunshot that loud before, I'm going to need therapy for the rest of my life," and "He was so upset that I'd escaped. I put the car in park, screaming, I knocked on the neighbors' door and called 911. He was pronounced dead on the scene." She even revealed that Anthony wanted to her kill her, too.
Who is Sara Corcoran?
Sara is a correspondent and contributing editor, as well as founding publisher of the National Courts Monitor.
Also, she is the contributor at Daily Kos and Pakistani Newspaper The Frontier Post. Earlier, she served as Real Estate Executive and was a VP at BlueStone Capital where she was responsible for originating and servicing the mid-cap portfolio for a leading hospitality REIT.
Talking about her education she did business development for Jack Kemp at Kemp Capital Partners and then received her MBA from the Antai School of Economics and Management in Shanghai, China, and a BA in Political Science from the University of Southern California.
Sara knows for speaking out against Brett Kavanaugh.
Family
She grew up in a legal family and granddaughter of "Tommy the Cork," who advised President Franklin D. Roosevelt and is considered an "author of the New Deal."