Rebekah Jones
Rebekah Jones was born in July 1989 and from the USA, she is an American data scientist, geographer, whistleblower and specialized in Geographic Information System (GIS) data science to track hurricanes, epidemiology, and climatology.
Recently, she was fired for not changing COVID-19 data. On December 7th, she posted a video on Twitter that fired for not changing COVID-19 data, the video begins with Rebekah Jones opening the door and can be heard an officer telling her to go outside.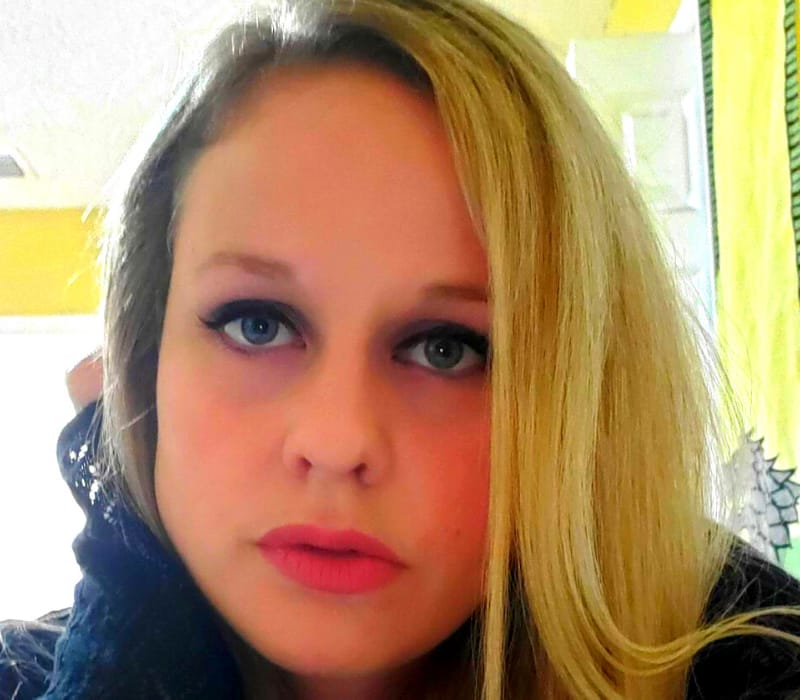 In the video, one of the officers was seen pointing his gun up the stairs while Jones says that her husband and children are home. However, the officials said they were investigating a report of "unauthorized access" to a Department of Health system.
Also, another officer joins and he can be seen on the video pointing his gun up the stairs while saying, "Police! Come down now."
Rebekah Jones wrote "This is what happens to scientists who do their job honestly. This is what happens to people who speak truth to power. I tell them my husband and my two children are upstairs… and THEN one of them draws his gun. On my children. This is Desantis' Florida."
In the follow-up Tweet, she wrote "They took my phone and the computer I use every day to post the case numbers in Florida, and school cases for the entire country. They took evidence of corruption at the state level. They claimed it was about a security breach. This was DeSantis. He sent the gestapo."
Gretl Plessinger who is a spokeswoman for the Florida Department of Law Enforcement told that "FDLE began an investigation November 10, 2020, after receiving a complaint from the Department of Health regarding unauthorized access to a Department of Health messaging system which is part of an emergency alert system, to be used for emergencies only… As in all cases, our role is to determine the facts of what happened and a State Attorney determines whether or not charges are filed."
Know About Rebekah Jones
She attended Syracuse University and earned dual degrees in Earth Science and Journalism in 2012. Then, Jones graduated from the S. I. Newhouse School of Public Communications and Maxwell School of Citizenship and Public Affairs.
In 2014, she received a dual master's degree in geography and mass communication at Louisiana State University. From 2016 to 2018, she was a graduate student in the Department of Geography at Florida State University and completed course work with an emphasis on data science.
Curently, she was the manager of the Florida Department of Healths' Geographic Information System team and had helped create the dashboard of COVID-19 statistics for the state.
Her independent dashboard of the COVID-19 pandemic in Florida offered more information than the official Florida dashboard and explains calculations for aggregated data per county and her second dashboard gained more views in the first 48 hours than the original dashboard.
She launched the website in June funded by donations, and she presented her data next to the DOH's data for comparison. On December 7th, 2020 state police raided Jones's home and confiscated electronic devices from her home including her personal phone and laptop computer.
In a statement, the Florida Department of Law Enforcement said that a warrant was issued because she was suspected of hacking into a Florida Department of Health computer system and sending an unauthorized message to members of the State Emergency Response Team on November 10, 2020.
Besides this, she served as a climate and hurricanes subject matter expert for the 2014 Louisiana Hazards Mitigation Plan, contributed content to the 2014 National Climate Assessment, and worked with Native American tribes in south Louisiana on climate change and hurricane research, adaptation planning, and action.
Then, Rebekah was part of response efforts to Hurricane Isaac (2012), Hurricane Sandy (2012), the Moore, Okla. tornadoes (2013), Hurricane Hermine (2016), Hurricane Matthew (2018), and Hurricane Dorian (2019).
Family
How old is Rebekah Jones? She was born in July 1989 and from the USA, she is 31 years old as of 2020.
Talking about her family, there is not much information about her father, mother, and siblings.
(Image Source: CNN, The Verge, USA Today)