Mike Hill Wiki
Mike Hill aka James Michael "Mike" Hill was born on August 19, 1970, and from Bronx, New York, U.S. He is a sportscaster currently with Fox Sports 1, TV Personality, Actor, Anchor, and Actor. He is best know as the Fiance of Cynthia Bailey who is an American model, reality television personality, and actress.
Bailey has acted in films, including Without You I'm Nothing (1990) and For Love or Money (1993), and on television programs, such as The Cosby Show. Bailey joined the reality television show The Real Housewives of Atlanta in 2010, the series focused primarily on her marriage to club owner Peter Thomas and her friendship with NeNe Leakes. Bailey married Thomas in 2010, and their divorce was finalized in 2017.
Mike Hill Career
He began his career as a sports director at WHAG-TV in Hagerstown, Maryland, in 1995. He got his first anchoring job later that year with KSEE-TV in Fresno, California. From 1997 to 2000, Hill spent time with WKRN-TV in Nashville, Tennessee, covering high school football and earning two Emmy Awards.
From 2000 to 2002, he spent time as a host at Fox Sports Net in New York City. From 2002 to 2004 in his final job before joining ESPN, he served as a sports anchor at KXAS-TV in Dallas, Texas.
Hill was with ESPN from 2004 to 2013. He hosted Hill and Schlereth with Mark Schlereth on ESPN Radio and also hosted a variety of the network's shows including SportsCenter, ESPN First Take, NFL Live, Baseball Tonight, Highlight Express, and various remote projects including Cam Newton's 2011 Pro Day at Auburn.
In August 2013, he joined Fox Sports 1 (FS1) where he has guest-hosted Fox Sports Live and Fox Football Daily. He also contributes to the network's coverage of college basketball.[2] On April 7, 2014, Hill began hosting America's Pregame. He hosted the show until its cancellation in September 2015.
On June 22, 2018, Hill began hosting BIG3 games on FS1 for their second season. According to his Linkedin profile he also served as MC for various events i.e. Ed Block Courage Awards, SWAC Hall of Fame and voiced for the audiobook, "Power, Money, and Sex", Deion Sanders.
Apart from this he even appeared in the African Globe Theater of Newark's "Miss Evers' Boys" and did several small acting roles in several independent films and a Cameo appearance on Winner's Bracket (ABC Network).
Mike Hill Family
How old is Mike Hill? He was born on August 19, 1970, and from Bronx, New York, U.S and he is 49 years old as of 2019. However, there is not much information about her father and mother.
He has a brother named J.R. Hill and Mike spent his childhood in both the Bronx and Bessemer, Alabama, enlisted as a reservist in the U.S. Air Force after graduation from high school.
Mike Hill Wife
On July 26, 2019, Mike Hill proposed Bailey at the Grand Opening of her wine cellar, the Bailey Winecellar, in Atlanta. This couple started dating his Girlfriend Cynthia Bailey since 2018 and she even announced their relationship.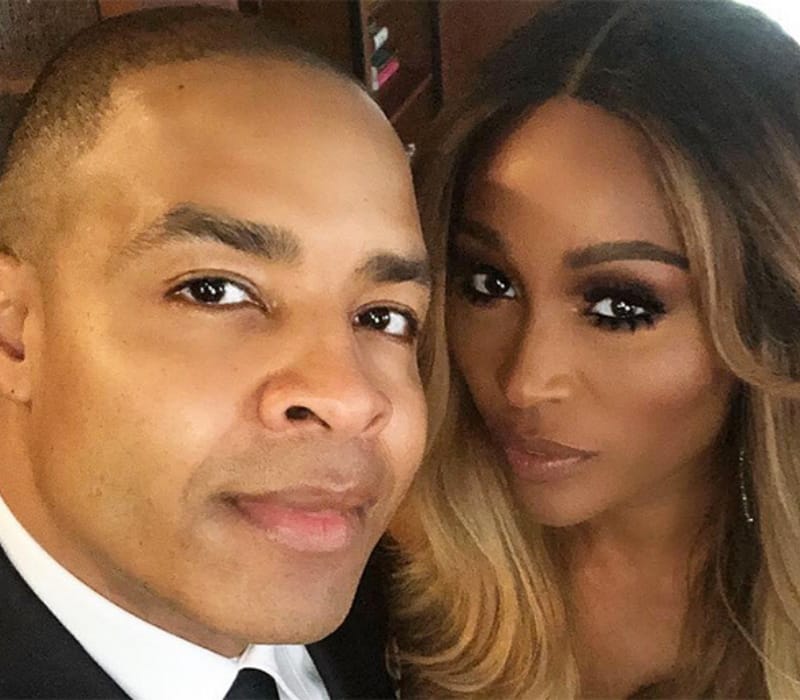 Moreover, this couple is ready to get married in 2020. But Mike was earlier married to his wife Camille Hill who is a Former Model and Beauty PAgeant Holder and was also a Former Miss Universe Contestant.
The former couple shares two children: two daughters named Ashlee and Kayla. On the other hand, Cynthia was also married to her Ex-Husband Peter Thomas from 2010 to 2017. In 1996, Bailey dated Jayson Williams and he proposed to her during a Brooklyn Nets halftime show.
She rejected the proposal and returned the engagement ring to him and she also turned down a marriage proposal from Russell Simmons. Then, Bailey had a romantic relationship with Leon Robinson, and on November 9, 1999, she gave birth to their daughter, Noelle.
Mike Hill Net Worth
Estimated Net Worth of him is $13 Million USD as of 2019. He stands 6 feet 1 inch tall and weighs around 82KG.