Maïmouna Doucouré
Maïmouna Doucouré was born in 1985 and from Paris, France. She is a French-Senegalese film director, screenwriter, and made her film directorial debut with Cuties (2020).
Netflix film Cuties (2020) has caused controversy and became a subject of intense social media ire when Netflix released a poster showing four scantily clad young girls striking suggestive dance poses.
Some argue that the twerking girls are being sexualized and accused over Netflix's promotional materials showcasing the girls. Furthermore, the film is accused of promoting pedophilia, and consequently, petitions to ban the film's release and Netflix itself were signed.
Netflix released a poster last month for the film and since then it has been in the news for all the wrong reasons. Social media users called to the film's release and even death threats were issued against the French-Senegalese filmmaker. However, many wonder whether Cuties is a real story?
The film is based on fiction but drawn from the real-life experiences of the director and girls she actually interviewed. There are two kinds of the poster for the film one released in the US and another in French, in contrast to the US poster, the French version shows the young girls gleefully swinging their shopping bags as they saunter down a street.
Netflix issued an apology on Twitter for its promotional poster and wrote "We're deeply sorry for the inappropriate artwork that we used for Mignonnes/Cuties. It was not OK, nor was it representative of this French film which won an award at Sundance. We've now updated the pictures and description."
In an Interview with Time Magazine, Maïmouna Doucouré said "For me, this film is sounding an alarm," she told Time. "This film tries to show that our children should have the time to be children, and we as adults should protect their innocence and keep them innocent as long as possible."
The movie's protagonist is 11-year-old Amy, who is a Senegalese Muslim girl and grew up in Paris in the poor neighborhood, then she joins the local dance group. Amy lives with her mother Mariam along with two little brothers in a poor Parisian neighborhood.
Amy learned that her father was willing to bring a second wife to home. Furthermore, she joined the twerking troupe who call themselves "Cuties" and quickly befriends the group's leader, Angelica. In one of the scenes, Amy hides in her hijab, pulls out her stolen phone, and secretly watches videos of strippers twerking.
Moreover, Maïmouna Doucouré itself Sengalese and French, she sees some of herself in Amy "I was trying to recreate the little girl who I was at that age, giving her a voice, and looking at what it means to become a woman," she told to Time Magazine. In an Interview with Decider, she shares things in common with Amy "The main character of Amy is my alter ego. She's based on my story. Just like Amy, I had questions about my femininity because I was growing up in two cultures, my parents' Senegalese culture, and then the French culture. So I had all of these questions also about how to become a woman."
Who is Maïmouna Doucouré?
She is a film director and screenwriter, her film directorial debut with Cuties (2020) has created controversy and many argue the twerking girls are being sexualized.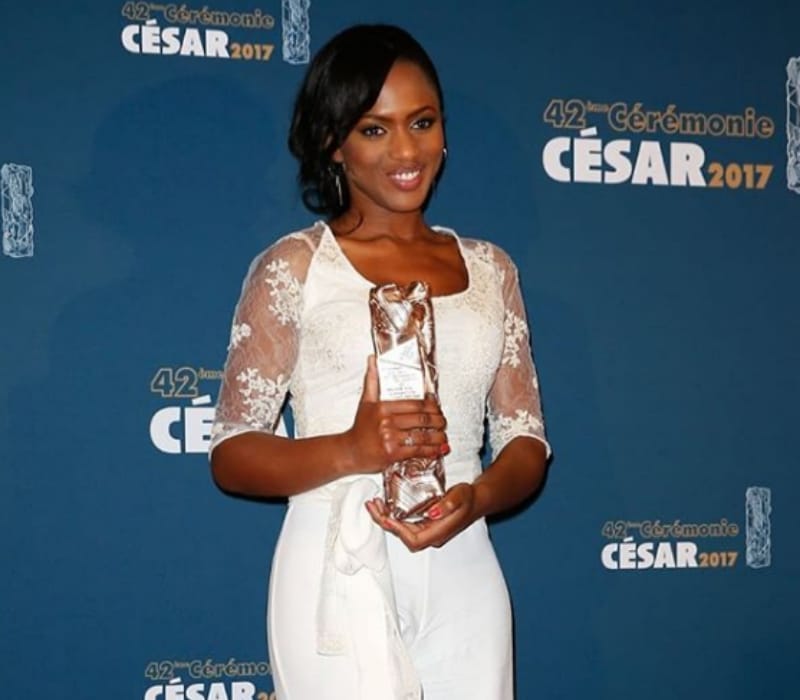 In 2013, she made her short film Hide-and-seek and then produced her second short film in her career Maman(s) in 2015 with the help of studio Bien ou Bien Productions and producer Zangro.
In 2015, the short film was premiered at the 2015 Toronto International Film Festival and was critically acclaimed for its screenplay. Furthermore, it was also premiered at the 2016 Sundance Film Festival and won the César Award for Best Short Film at the 42nd César Awards in 2017.
In 2017, she began writing the script for her debut feature film Cuties and the script eventually won the Sundance's Global Filmmaking Award in 2017, Cuties was premiered in the World Cinema Dramatic Competition sector of the 2020 Sundance Film Festival on 23 January 2020 and won the Directing Jury Award praising the script of the film.
Family
How old is Maïmouna Doucouré? She was born in 1985 and from Paris, France, she is 35 years old as of 2020.
She is the daughter of Senegalese parents and there is very little information about her family and siblings. Talking about her education she graduated with a license in biology from Pierre and Marie Curie University.
Husband
Maïmouna Doucouré has not revealed anything about her Boyfriend and Relationship status.
Net Worth
Estimated Net Worth of her is USD 600K as of 2020. She stands 5 feet 4 inches tall and weighs around 56KG.
Know About Maïmouna Doucouré Wiki, Biography, Age, Height, Net Worth, Family, Husband, & Facts
| | |
| --- | --- |
| Name | Maïmouna Doucouré |
| Nick Name | Maïmouna |
| DOB | 1985 |
| Age | 35 Years old as of 2020 |
| Height | 5 feet 4 Inch Tall |
| Weight | 56KG |
| Father | NA |
| Mother | NA |
| Sister | NA |
| Siblings | NA |
| Boyfriend | NA |
| Husband | NA |
| Net worth | $600K USD as of 2020 |
(Image Source: Maïmouna Doucouré Instagram)